Marketing is about getting and keeping customers, and using multi-channel strategies to generate leads and retain customers is the most effective way to market your business in today's environment. Besides internet marketing, traditional marketing methods such as brochure and postcard printing is still bring high impact marketing weapon, since they remain highly effective ways to deliver your marketing message with a personal touch.
There are some differences when you use brochures and postcards in your marketing strategy:
And have professional brochure and postcard printing is the one important factor to get best results in your marketing, so in this article we have collected 15 professional brochure and postcard designs to help you in creating your own brochure and postcard with an affordable price.
Professional Postcard Templates
Indie Invitation
Promotional Postcard Template
Event Postcard

Wedding – Save the Date – Stamp
Invitation Postcard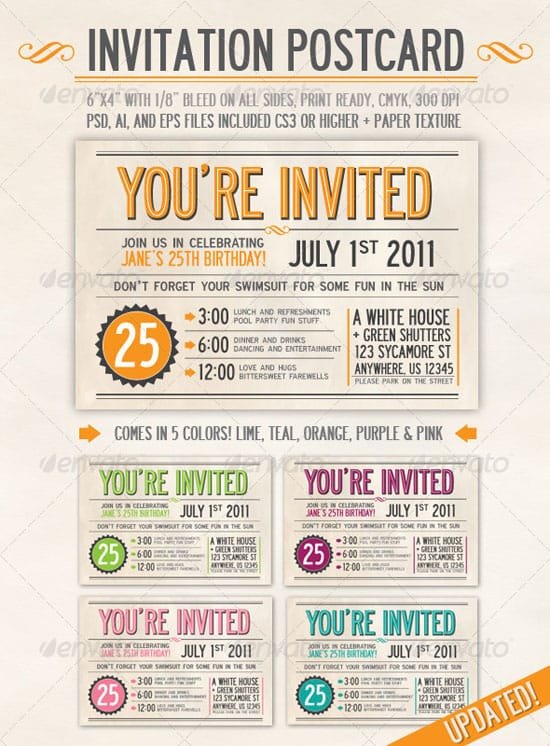 Show Your Age Invitation Postcard
Real Estate Agent PostCard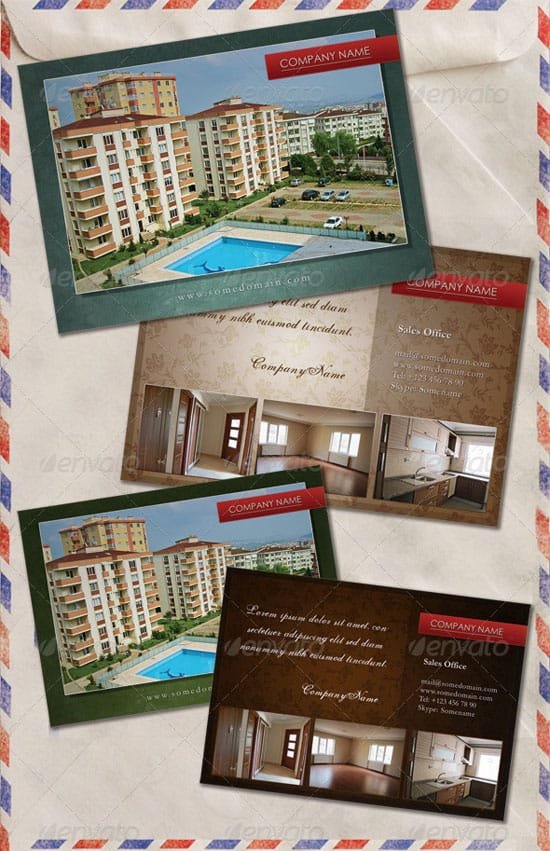 Professional Brochure Templates
Brochure Template – InDesign 8 Page Layout
Tri-fold Brochure PSD Template
Portfolio Booklet (12 pages)
Flexible Product Catalog
Clean Tri-fold Brochure
Professional Company Profile Brochure (10 pages)
Social Media Print Template Packages (Vol. 2)

4 Page Corporate Brochure A4