A Showcase of Beautiful Yahoo Offices Around the World
Previously we have published a showcase of amazing google offices, today we take a peek inside the offices of Yahoo! around the world. Yahoo is second in search engine portal after google. While its headquarters are located in Sunnyvale, California Yahoo has several offices spanning the globe.
The office has a great view, with purple color that dominates as the basic color of Yahoo's logo. Very creative and exciting work culture. I hope you'll get the inspiration.
Yahoo! New York

Office Showcase


Source: http://www.officesnapshots.com/2007/12/10/yahoo-new-york-office/
Yahoo! Singapore

Office Showcase


Source: http://www.officesnapshots.com/2008/07/03/yahoo-singapore-office/
Yahoo! Sydney

Office Showcase


Source: http://www.officesnapshots.com/2008/10/13/yahoo-sydney-office/
Yahoo! Argentina

Office Showcase


Source: http://www.officesnapshots.com/2008/02/27/yahoo-argentina-office/
Yahoo! Hongkong

Office Showcase


Source: http://www.flickr.com/photos/patricklok/sets/72157600024478689/
Yahoo! Canada

Office Showcase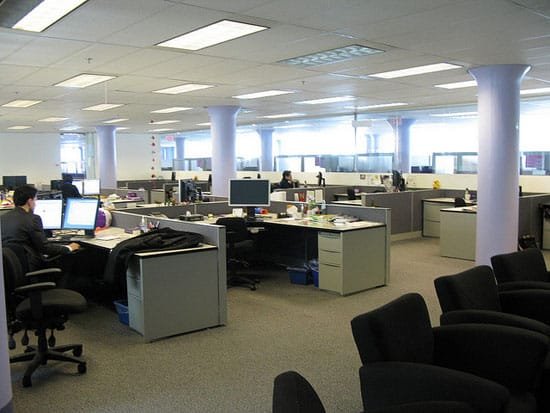 Source: http://www.flickr.com/photos/33901609@N08/
Yahoo! Bangalore

Office Showcase


Source: http://www.officesnapshots.com/2008/03/21/yahoo-bangalore-offices/
Yahoo! Taiwan
Office Showcase



Source: http://www.flickr.com/photos/purity/sets/72157624028204175/with/5225252039/
Yahoo! Brazil
Office Showcase


Source: http://www.officesnapshots.com/2007/12/04/yahoo-brazil-office/
Yahoo! Barcelona

Office Showcase


Source: http://officeal.com/offices/yahoo-barcelona/
How do you think? which one you like the most from their offices? Please share with us in the comment below, thanks 🙂