Data backup is a necessary procedure that helps you to secure your data and ensure the continuity of your business in case of an attack. Today, data is valuable, and most organizations take extra precautions to ensure adequate data security.
Online hackers are on the rise as they use more advanced malware and viruses to steal information from corporations and small businesses worldwide. Technology plays a significant role in backing up all data types in 2020. Cloud backup is an efficient way of storing data in remote online servers with high-level security features and easy data accessibility.
You can back up sensitive company information, videos, photos, and other important information that you don't want to lose. Nakivo VMware backup is a perfect example of a cloud backup solution with a simple setup and adequate data protection for your business. Ensure that you implement a reliable backup strategy to avoid data loss in case of external threats.
Best Cloud Backup Options for Business
If you are searching for the best backup solution in 2020, here are some options for your business.

Are you searching for a comprehensive data backup solution? Google Drive is an all-time favorite for many users due to its simplicity and efficient cloud storage services. It offers 15GB of free cloud storage for new users with an unlimited number of devices.
There is a premium paid offer of 30TB per month if you require extra storage space for your business. With several in-built apps, Google Drive allows document synchronization in the cloud, which offers convenience and saves time.
Overall, Google Drive has for a long time been considered an ideal solution for Google users, given the connectivity of the Google interface and availability of all features in one setting. But many users commented that even though Google Drive's web interface is appealing, it can be quite challenging for users to navigate the pages.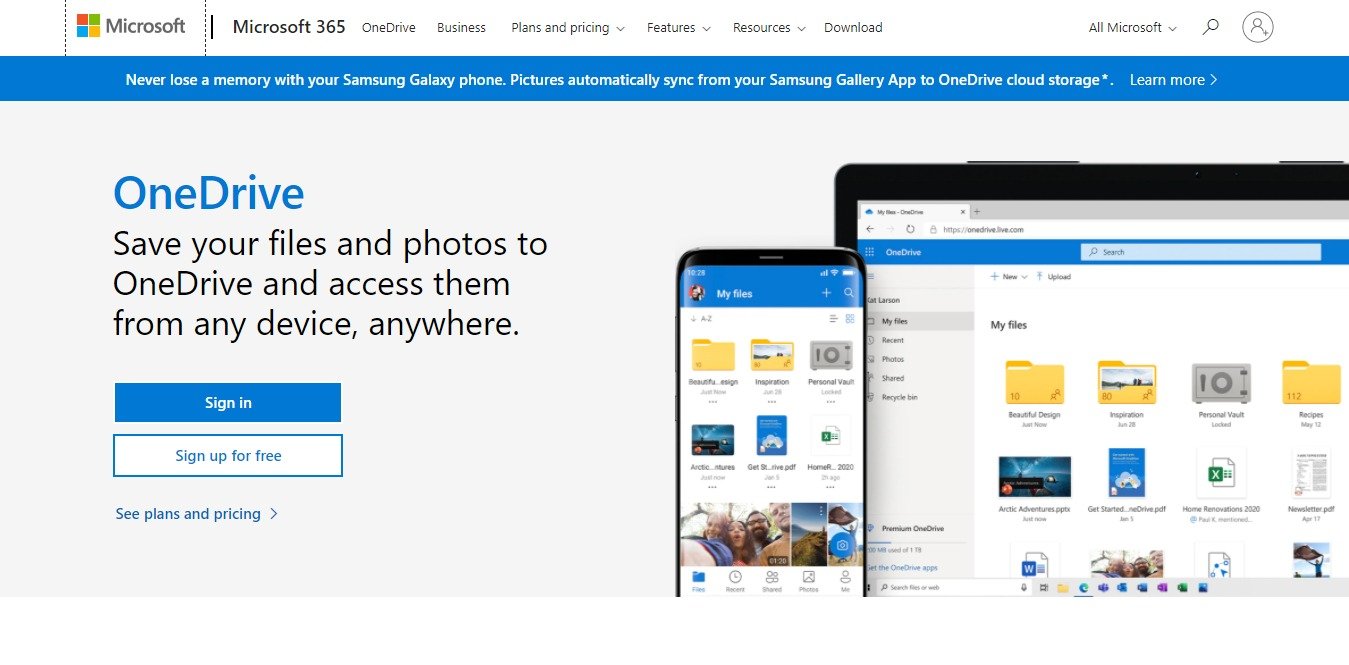 Microsoft is the brains behind OneDrive cloud backup, which offers users 10GB of free storage. It is the best backup solution for your office files, especially if you integrate it with Office 365.
OneDrive offers a high storage capacity of 1TB per user with an easy-to-use interface if you use it with Office 365 subscription. Thus, the offer looks quite attractive as a whole Microsoft package, especially with regard to the solid reputation and infallible service quality of this provider.

Backblaze is a user- and pocket-friendly backup solution that does not limit users in terms of storage space and bandwidth. It is the best for business owners with a single plan costing $60 per year for each computer.
No hidden charges for the subscription. With innovative data management tools and security features, your information is secure with easy data retrieval. You can access your data online via your web browser or app.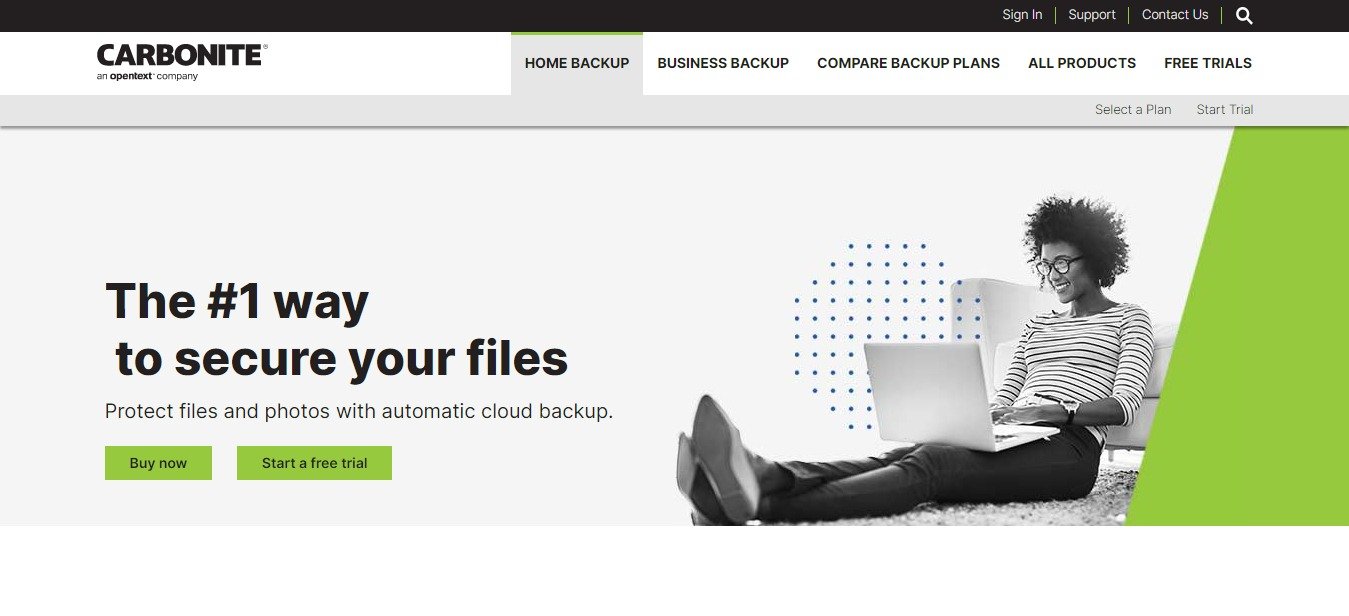 If you have numerous devices with large amounts of data, Carbonite safe is the best option. It has efficient data management features with practical security features to protect all your sensitive information.
The home plan subscription starts from $6 per month, while the business plan is $24$ per month. Although it may be costly for users operating under a budget, it offers the advanced data security with high-level encryption technology.

If you are on a budget and looking for the best free cloud storage service, Nextcloud will sort all backup needs efficiently. It is an advanced cloud technology that allows user to set up their private server on an open-source platform.
Although the first time you set up might be challenging, it is quite flexible with an easy-to-use intuitive interface. It has numerous security features at no cost at all, and which makes it popular among the users. Fast speeds, a secure system, and adequate storage space are some of the benefits of using Nextcloud.
The personal pricing plan of IDrive is nothing less than an ideal offer for people looking for the best deal on the market. The storage limit you get for a minimal subscription fee is 10TB, and you can use it on an unlimited number of devices.
Additional perks that the provider offers within the Personal subscription plan include free disk-shipping data transfer, super-fast upload speeds, and rigorous support of mobile devices. An immense benefit for users is the eternal storage of all backed up files, while guarantees rock-solid data protection and an ability to retrieve your files years after they were uploaded.
The fans of IDrive should note, however, that 10TB is all they can get here; unlimited storage is unavailable for any price to date.

The last but not the least option you may consider for boosting your data backup strategy is Acronis True Image. The specifics of this data backup option is the imitation of a hard disk, though the software has a robust cloud storage feature.
Users praise this product for its impressive functionality and power, while the pricing is deemed quite competitive in relation to the features it offers. The software may, however, seem a bit too much for regular users needing regular data backup for home use only as Acronis is mostly a business-oriented product.
Business owners, in their turn, will surely appreciate the device backup features and functions, file restoration speed, and other perks not many backup providers have in store.
Final Words
Ultimately, each business has different backup needs depending on the nature of operations, and the market responds flexibly with various kinds of solutions for all budgets and needs. Ensure that you choose a suitable backup option that meets your individual requirements and enhances data security.
With many cloud backup service providers available, you can carry out due diligence before settling on one solution, especially with free trial periods available for most of the products we discussed here. Factor in the size of your business, budget, and objective of backing up data.
Also, make sure that the option you select has an efficient disaster recovery plan to enable easy data retrieval in case of external threats.