Brochure Design: 13 Tips You Should Know as A Designer
If you're looking for an attractive, bright and colorful way to introduce a business story, a brochure may just be your first choice.
Brochures offer a sense of quality and very often have aesthetic appeal. This makes them very attractive to clients, who often hold onto them. Therefore, the brand will often stay on top of a customer's mind.
Although there is a new trend towards digital publishing and online marketing, the old-fashioned paper brochure still offers significant value. Understanding how to create an attractive brochure to offer clients will assist you to create a successful marketing campaign.

When you're creating a brochure, you'll be looking to represent your brand, interest your clients, offer a great design aesthetic and produce a professional and high-quality product. Getting all of this right may feel like a Herculean task. If you feel this way, you're not alone. However, by following our tips and techniques, you'll soon be creating the brochures you want.
These design principles will assist you with best brochure design practices. They will also give you some incredible tools to plan, design and print your brochures. Your marketing campaign has never looked so good!
Tips 01: Know the brochure design principles
When you're planning your brochure, think about what you would like to achieve with your overall design. You could decide the message you'd like to send out, how you'd like to communicate your brand, and who your audience is. Do you want to print out your brochure or share it online?
If you'll be printing, take into account the quality of printing and the type of paper you'd like to use. Take into account the quantity you'd like to print, and the size of the brochure. How does this fit in with your budget?
When you plan and strategize your designs, you'll end up with a strong concept which speaks well to your audience.
The content of your brochure, along with your overall design will tell the story of your brand. Branding promotes your company message and enables your viewers to create an emotional resonance with your product.
When you take time to plan your brochure according to your brand, you'll save yourself time and money in the long run. There will be no mistakes or false print runs. When working as a team, it's helpful to brainstorm together, creating a sense of collaboration so that each member understands the overall goal of the brochure and how to set it into place.
Tips 02: Set a great pace
As a designer, pace plays a crucial role in how the content of your brochure flows or moves from page to page. Your brochure is there to tell a story. You can achieve this by arranging your photos and text in an interesting pattern. You could use a variety so that your brochure holds your viewer's attention.
Take into account your first page or cover. How will you lay this out? This is your hook, there to grab your reader and get him to pick up the brochure and take it home.
Tips 03: Consider your audience
When you take your audience into account, you'll tailor your font, color and style according to their preferences.

A clean, sleek, modern design is aimed at a younger, trendier audience, while a more traditional design would appeal to an older audience or more classic audience.
Every design creates a message. When tailored to your audience, your brochure will speak their language.
Also, if you're designing a brochure for multi-cultural audiences, it's better to make the brochures personalized. Some cultures prefer some colors, for example. And you should also look into the best typography options for each culture. If you're designing for an Arabic audience, you should have some Arabic fonts in your toolbox.
Tips 04: Remember your brand
Your brand communicates with your audience. You want your brochure to be easily identifiable as a part of this brand. When taking our design into account, focus on your brand's colors and the font or typeface which is used.
This will keep your message consistent. When your customers recognize your brand, it will help them identify who you are and the message you share.
Tips 05: Limit your fonts

When you're creating a brochure for a brand, you'll often work with a set range of fonts. However, if you are given a creative license, limit the number of fonts you use to 3. This will keep your page free from clutter and make it simple and easy to read for your audience.
It might be tempting to use a wide range of fonts and letter sizes to create a hierarchy or make your information stand out. However, keep it simple by limiting your font changes to headings, subheadings and body text.
Tips 06: Keep it clean
When creating a brochure, keeping it clean and simple will give your design a professional, uncluttered look which will allow your design to breathe. Simple designs with easy legibility will ensure your audience is able to read and digest the information you share.
Use white space to allow your content to stand out. You can use color or imagery to allow your text space to stand out. Look at your brochure from your clients' perspective. If it is cluttered and difficult to read, will it motivate your client to dig deeper?
Tips 07: Hook your readers with an effective cover page
Your cover page is your introduction to your brand and it gives you the opportunity to grab your readers' attention.
Your goal is to get your reader to pick up the brochure and turn the page. Keep your message clear and use imagery, a bold headline or an attractive offer to get your readers to dig deeper.
Tips 08: Include contact details
Your brochure often takes the role of sales representative, sharing your products or services. If you want your reader to become a client, it's important to include contact information in your brochure.
This way, if your reader would like to take further action, they have all the information they need to find out more. You could include your physical address, web address, telephone or email details.
Tips 09: Speak to your readers

When you're creating your brochure, speak to your readers. Take into consideration where they will find your brochure. This could be a handout at a local hotel or bed and breakfast.
Alternatively, your readers could find your brochure on your internet site, or as a result of a website call to action. When your reader sees your brochure, what will make them want to pick it up or read it?
Think about your readers when you design your new brochure. What would you like to say to them? What message would you like to put across via text and imagery? What would make your readers pick up your brochure? Design for your readers first.
Tips 10: Use great design principles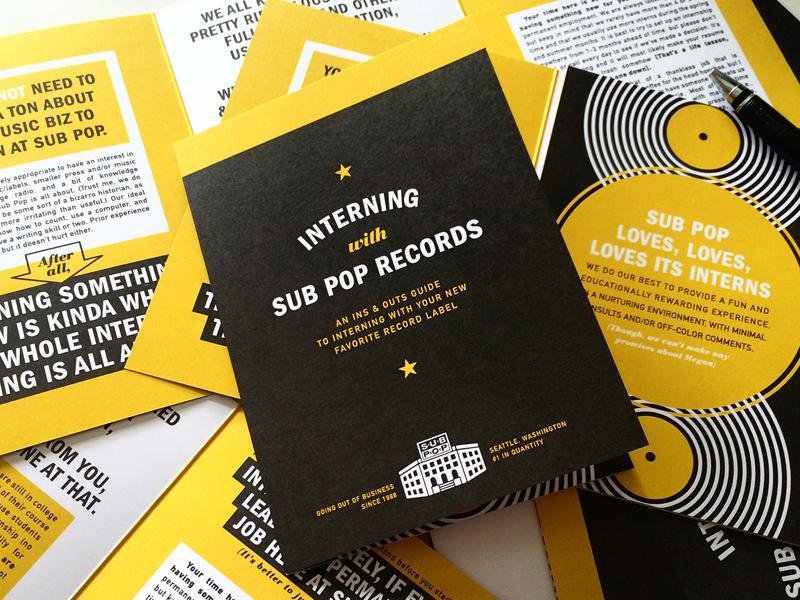 Although you'll want your brochure to stand out, following great design principles will help you to create an effective product. Creating a brochure which is unique is a great goal to have but doing this while embracing elements of good design will help you communicate effectively with your reader.
Adding unique elements to your design is great but remember to use legible fonts. Helvetica is often chosen because it is so easy to read. Limit the number of fonts you use on your brochure and keep your color palate harmonious.
Tips 11: Go for quality images

Your photographs will send a message to your readers. Ensure that any photos you use are excellent quality. Your budget might not extend far enough to hire a professional photographer, but you can choose great photos from stock photo sources.
When you do this, try not to choose photos which are very popular or those which are obviously stock images. Try to find unique, good quality images. Your images will give an aesthetic message to your brochure. Don't cut corners.
Tips 12: Guide your reader
When you're designing your brochure, take your different readers into account. Although some may be familiar with your brand or product, this is not true for all readers. Let your readers know who you are and what you are offering in a way which makes sense to them.
Break your content up into easily manageable ways so that your reader is able to move easily from page to page. Share what you are offering and why this is relevant to your reader.
Tips 13: Proofread for errors
Before going to print, you'll want to make sure there are no errors in your brochure. Proofread every page checking for mistakes.
Ask your colleagues to go through your pages too. If you can afford it, hire a professional proofreader to go through the pages for you. Only send out your brochure for print when you are absolutely certain that all errors have been cleaned up.
Summary
If you use these tips to create your brochure, you'll be assured of a professional and aesthetic brochure that appeals to your reader. This will give you a great marketing opportunity to showcase your product or services with style.
About the Author!
Bogdan is a designer and editor at DesignYourWay. He's reading design books the same way a hamster eats carrots, and talks all the time about trends, best practices and design principles.