Designing Like A Pro – Here are The Tips You Need
None of us can get more than 24 hours in a day, but some of us are pretty skilled making time work to their advantage.
Certain designers, for instance, are the role models of proper time management, right because they understand the value of their work, and innovate with incredible confidence.
An important attribute of all great designers is persistence and the absolute convincement that there is always room for improvements.
This is how they manage to cope with both ambitious and limited projects, and how they learn to adapt to real-life constraints and resources they like or dislike.
What is the secret of smart design?
We all run upon a creative blackout here and there, and it only takes to remind ourselves of why we started doing design in the first place. It is the art involved in this process that makes up fall in love with it over and over again, which, regrettably, doesn't necessarily stop us from failing.
To keep it alive, the design process must be spiced up with creative innovation, and all ideas must be planned in advance to come up with the desired results.
Designs also ought to be unique, but there are still several step-by-step guidelines that apply in all cases. You can either abide by them or play a more complex project by ear – our tips will be useful in any case!
Here comes our guide to creative and smarter design:
Figure out the problem, and then the solution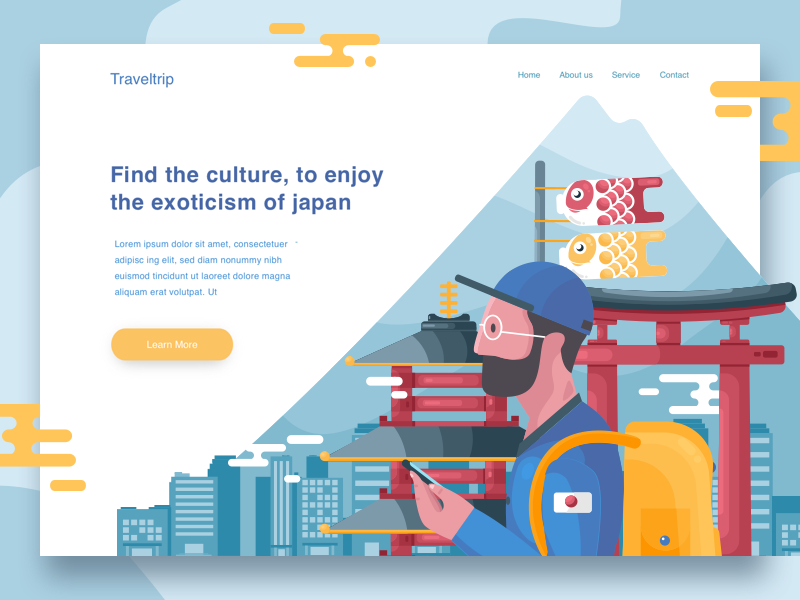 As Einstein pointed out, when a problem ought to be solved in an hour, he'd spend 55 minutes thinking about the problem, and only 5 coming up with the solution.
If you're a designer, odds are good you'd be tempted to take the problem for granted and definite it according to what you think rather than the actual merits.
Consequently, you encounter smaller issues along the way without counting on them, and before you know it they become real and serious issues. Our advice is to go beyond the obvious symptoms and to define the core of the problem thinking of scenarios that could emerge.
Understand who you're working with
Let's face it – it is impossible to design a product everybody will like. A less ambitious and way more feasible plan is to target a specific audience and create a product keeping it in mind.
This way, you can create a strategic placement plan that works. We advise you to build user personas and map out potential scenarios. An idea would be to test your design before you've launched it, as this will save you both money and time.
Define who'd be interested in your products, services, or information
The more people you're targeting with a product, the less personal it will feel for any of them. Of course, you're not supposed to be nitpicky and come up with a specific user profile, but you should still be aware of the product's minimal viability and actual value.
If you know who needs it, you will sell it in no time, as you've defined with preciseness the market gap that needs closing.
Extreme solutions are not off the table

Another reason why design is such an awesome job is that you get to play with it, and make even the craziest of your ideas come true. Successful designers think big, and that's what puts them on the pedestal.
There is nothing wrong with breaking conventions and thinking out of the box. In fact, a closer look at your audience's daily routine will reveal interesting touch points you can tackle, so get down to work! Inspiration is good regardless of where it is coming from, so make use of it!
The more you experiment, the more you'll be enjoying your work, and the more people will get to enjoy its results. If you don't try, you'll never know what you're truly capable of!
Test your hypothesis before putting it into action
Designers also work with hypotheses to discover the truth and need a bulletproof foundation to build their works upon. It is pretty much the same as writing an essay – the statement is the core, and you need use cases to develop it.
Designers welcome assistance and brainstorming to figure out all possible scenarios, as they know very well how useful those could be for their design.
Support human stories with reliable data
While landscaping possible behavior patterns at the outset of your program, analyze the actual data you have available.
The analyses will not be as useful as a live prototype or deep qualitative learning, but it will help you see how behavior patterns will develop on the long run, and which opportunities will open up to you.
When combined with useful data, human stories accelerate the decision-making process and guarantee the success of ambitious projects.
Collect diverse impressions
If you're confident about your design, you'll certainly like to hear the critics and comments addressed to it. We always recommend collecting options from diverse groups of people and relying on their experience to come up with functional solutions.
At best, you can even create a stakeholder Think Tans, and ask them to suggest potential improvements for your design. Consider also the advice coming from the product team, as this will also help avoid potential conflicts and misconceptions.
There is always room for change
Every designer will agree that creating a reliable prototype is a compulsory part of a quality project, but also warn you that that's only the beginning of your efforts.
However, modern teams have the tendency to switch between phases and to change their approach to guarantee a smooth transition. For the purpose, they rely on shareable and compelling artifacts and the individual contribution by each member of the team.
Test your designs on paper
The fastest prototyping method is to transfer your design on paper, and many designers rely on it to make informed decisions. As an ambitious creator, you should iterate ideas quickly, and avoid being stuck to a seemingly perfect pixel form that restrains your train of thoughts.
Once you have the ideal design, take some time for a virtual walk-through, and test its functionality.
Work with your team to come up with different use cases and to depict potential flows. As good as computers have become in recent years, they're still incapable of replacing the 'human touch' in testing.

If you're a logo designer, get into learning calligraphy and make scribbling on paper your go-to habit.
Ending thoughts
Thinking like a designer means being creative and inspired, and tackling wicked problems in a smart and innovative way. You have to observe ideas more visually, discuss them with more people and come up with reliable prototypes, and test your future solutions before they go live.
To do so, you need to walk in your users' shoes, identify their needs and expectations, and show them that you share their values. This process starts by identifying the core problem and opening up to new solutions and usually requires you to involve other people as well.
The goal, of course, is to come up with a valuable and unique product, for which you will also have to rely on metacognition and team learning.
Working side by side will eliminate undiscovered biases, and give you the chance to modify your theories with mental models and a data-backed image of how your product will be scaled.
This is why examining and reshaping agreements is the essence of every healthy design process. Design also stands for advocacy, learning, and innovation.
About the Author!
Bogdan is a designer and editor at DesignYourWay. He's reading design books the same way a hamster eats carrots, and talks all the time about trends, best practices and design principles.