Growing Your Small Business in 2022 with Key Marketing Techniques
Illustration by VectorMine via Dribbble
It is no simple feat to build a business from scratch. Whether your company is hinged on a somewhat steadily popular business idea or banking on a new trend, there is always a great deal of risk involved. But ultimately, your venture could be highly rewarding—especially with the potential for growth. And naturally, no business wants to be small forever.
For small businesses or companies that are just starting out in today's modern world, it is notably important to make your offerings stand out right from the get-go. A clear vision, an actionable strategy, and the right techniques to promote your brand are essential to get there and keep your business going.
Regardless of the size of your business and your budget, marketing can significantly increase traffic, leads, and sales and build your brand reputation all at the same time. A little goes a long way with marketing—by investing in simple ways to promote your business, you'll be seeing growth in no time.
Here are a few ideas to kickstart your journey and successfully scale your business.
Begin with a winning strategy
Some of the best results come from organized planning and smart approaches from all aspects of your business, including sales and marketing. Because there is no single strategy that will fit all industries, it is crucial to assess which point your business is in and what you hope to achieve overall.
While short-term sales tactics may help you reach your target market, long-term marketing strategies will benefit your business by helping it grow.
Begin planning by doing the right research to get to know your market fully. Aside from discovering what your current customers need, conducting market research also takes you closer to capturing a potential new market.
The needs of your customers are bound to change—this will help you recognize the ways in which your business can still grow and give it direction.
You must also extensively examine your key competitors and try to get a good idea of their strengths and weaknesses so you can position yourself better in the market.
From here, you can assess what makes your business and your offerings competitive and set realistic targets. Identify and focus on areas where you already excel and where there is room for improvement, such as pricing model, customer service, etc.
It would also be ideal to consider investing in systems such as a customer relations management (CRM) software or an e-commerce platform if expansion is in your vision. Fortunately, there are various technologies with a potential impact on business that are readily available in the market, regardless of business size.
With all these aspects figured into a definitive plan, you'll be able to set benchmarks eventually and monitor your progress based on these.
Build your story

Ultimately, customers connect to brands through stories. In the age of media, it is a good step for businesses to create and strengthen a brand image that customers can easily connect to.
Many companies continue to rely on more traditional storytelling methods, including print advertising and direct mail marketing. However, digital storytelling is a frontier where your business can really shine—leverage social media, video, and content marketing to communicate your story fully.
Sharing content through blogs is beneficial not only for reaching new audiences but also for establishing your expertise and credibility in a particular niche. Customers will appreciate the resources you provide—just keep in mind that your approach should not involve hard-selling. Instead, focus on providing value.
Social media platforms are a crucial way to engage your market. You can also keep a pulse on your performance through mentions and keep track of issues happening in real-time.
Meanwhile, video marketing can be an impactful method to get what your brand is all about across—because visual appeal affects all age groups, video marketing guarantees a wide reach.
Boost your online visibility
With customers being online more often today, the power of a well-made website cannot be underestimated. While not all businesses will find it necessary to create a website for their products or services, it will be useful for customers who want to learn more about the company. Once you decide to invest in a website, the next step is to optimize it for conversions and search engines.
Aim to achieve organic traffic first, and keep your website updated with the latest information about your products. You may also include a biography or "about" page, testimonials, and contact information.
Next, consider search engine optimization (SEO) by doing extensive keyword research and integrating those to relevant sections of your website.
Add specific call-to-actions to urge your customers to follow through. Keeping a blog that regularly publishes unique, valuable, and SEO-friendly content is another way to boost your visibility.
Another way to expand your online presence is by participating in networking events or organizing online events of your own. Webinars, product launches, fundraising events, and other social events are great ways to connect with potential customers and further establish your expertise in your niche.
Ensure that you select a platform that suits your budget and other requirements and that your event is promoted in a clear way to your target audience.
You may also explore different online platforms that will introduce your brand to more online communities—offer pitches to help a reporter out (HARO), participate in various online forums, or host a podcast. There are plenty of venues online that you can explore to put your brand on more people's radar.
Once these steps are put into place, it will be easier to take it a step further and measure your business' performance by delving into analytics. Google Analytics, for instance, will give you key insight into metrics such as page visits, average time spent on your site, and more that will help you determine how to increase conversions in the long run.
Capture and re-capture your market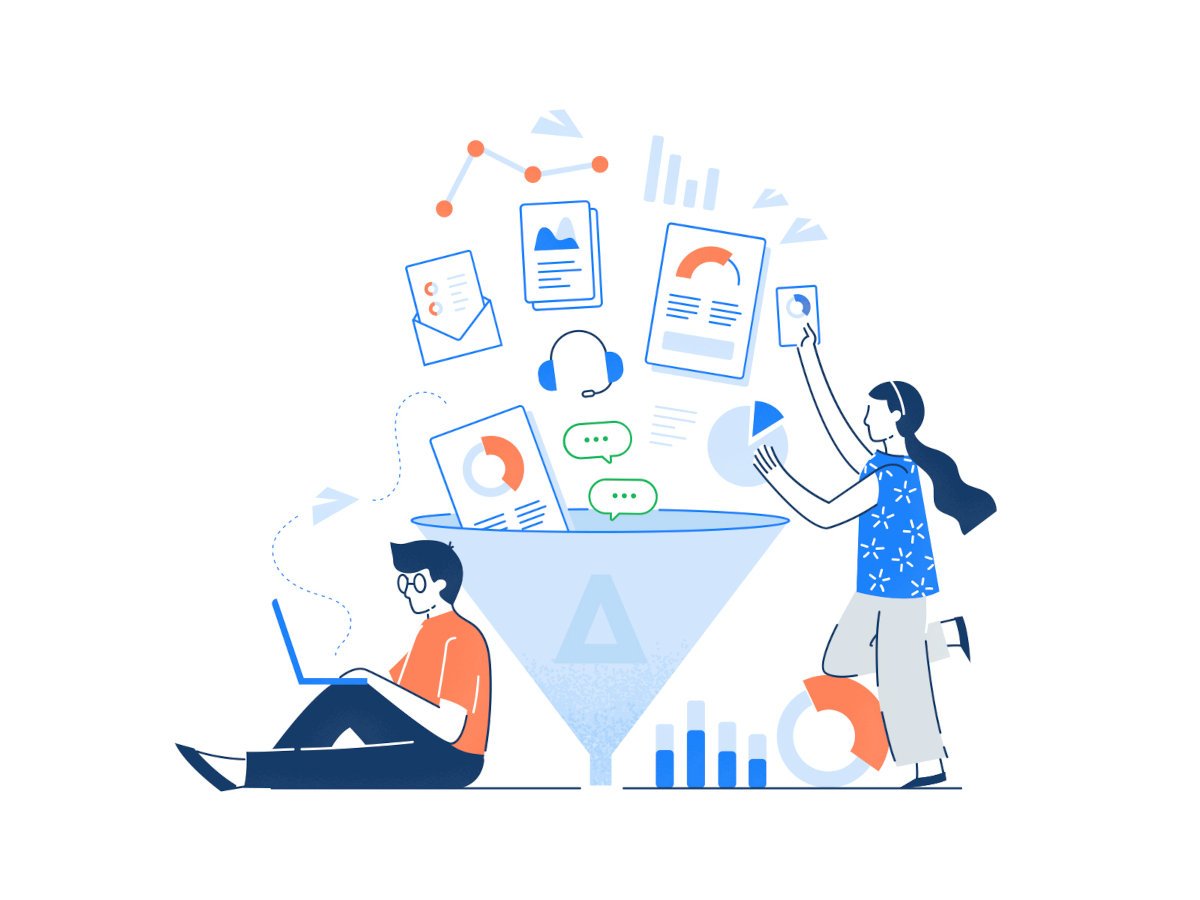 No matter the size of your business, your customers should always be at the heart of what you do. One simple yet highly effective approach to consider is a referral and rewards system right from the get-go.
However, it is not enough to simply assume that your customers will tell others in their social circles about your brand—businesses need to seek referrals actively to increase their reach truly.
Small businesses will greatly benefit from a rewards system, with potential customers placing a high value on social trust nowadays. Incentivize referrals with promos or discounts, encourage your customers to promote your products on social media, or simply ask them if they know anyone else who would be interested in your offerings, as well.
Focusing on attracting new customers doesn't mean paying less attention to your existing customer base. Instead, nurture your current customers by implementing a robust customer service strategy.
Businesses should prioritize customer retention by keeping them satisfied not only with their products but also with how they address concerns or queries.
Ensure that everyone working on your team is knowledgeable and equipped enough to answer questions or resolve issues. Keep communication channels open between you and your customers—and make sure that the experience is not stressful for them.
Ultimately, the more customers are happy with your services, the more likely they will be loyal to your brand and recommend you to someone else.
Extend your reach
If you've set your sights on scaling your business, there are lots of opportunities you can explore. For brick-and-mortar stores, the more obvious means is setting up new branches or locations.
You can also consider franchising your business or exporting your products. If it benefits you to start small in the meantime, you can explore ecommerce platforms and showcase your products online.
Diversifying your products is another opportunity you can explore that is a good way to grow your business without overextending it. It may just be providing more of what your existing customers need, or it can be a means to tap into a new market altogether.
Either way, diversifying your products or services is a long-term goal that can surely yield growth for your business.
Trust yourself and learn as you go
The most important thing to remember when aiming for growth for your small business is to trust yourself in your process.
Ensure you have a rational assessment of the stage your business is in and take calculated risks with each step. There are bound to be obstacles to the success you envision, but it remains crucial that you step back and get a good idea of where you are and where you can go.
Keep in mind that growth cannot be expected overnight and is instead a slow process. The key is implementing your strategy consistently and refining your approach as you go along.
Finally, as it is with any venture, you must be prepared to realize that things may not work out—so lay low and assess the shortfalls and, ultimately, start from the beginning.
About the Author!
Amanda Poe is the Vice President and Head of Marketing for Outsource Access in Atlanta, Georgia. She has a passion for technology and streamlining processes while utilizing the most affordable resources. With several years of experience, she aims to grow clients big and small, while helping them keep their life in balance. Running a business and having fun can be challenging, but employing the most efficient strategies and team makes a huge difference. In her free time, she likes to travel and visit families in the Philippines, doing in-person goal setting and give-back programs.