How Procreate Brushes Makes You Feel Like A Pro
Image by tubik via Dribbble
Procreate is one of the best sketching apps out there. However, sometimes finding inspiration can be difficult. Making your brush strokes often seems like a laborious task that only great artists with an artistic mind might be able to master. Moreover, you'd most likely need several different brushes for your style or purpose.
This is where Procreate brushes come in. These are readily available to download for free on the internet. These downloadable tools can help you kickstart your artistic efforts, helping you get closer to producing similar strokes you see from renowned artists.
Procreate Sketch Brushes
There are several different types of brushes, but here we will only cover the sketching varieties. If you're looking to create beautiful pencil sketches or brush strokes digitally, there is no substitute for these free downloads.
What's great about these is that each brush has a different width and opacity. For example, you can create an effect like the charcoal piece below by simply adjusting the opacity of the layer you're working on.
Artists that use this technique include Victoria Ying, whose work looks incredible whether created traditionally or digitally. As well as John William Waterhouse, who mainly utilized this technique to great effect in his portraits.
And last, but certainly not least, is Andrew Tarusov, who doesn't simply create the most incredible photorealistic images. He also has an incredible talent for teaching others how to do so!
Acrylic Procreate Painting Brushes
If you are looking to make your work stand out from the crowd, then there are available Acrylic Procreate Painting Brushes for you, these brushes emulate the effect of acrylic paint.
It's a very striking style that is often preferred when going for a high-impact image. And if you want to make something even more outstanding, you can always combine this technique with sketching brushes to create a piece that makes people stop and stare.
This is evident in the works of Roy Lichtenstein, who utilized this technique to great effect. However, with these brushes, you won't need to wait for someone like him to use your art as inspiration!
Free Procreate Watercolor Brushes
Lastly, we have watercolor brush packs. These are very simple but can make a big difference to the overall feel of your work. They allow you to create some subtle effects that can, again, help people stop and stare at your unique creativity!
This is evident in artists like Claude Monet, where he used this technique with incredible effect on his water lilies. Or Vincent Van Gogh who did something similar when painting Starry Night.
Creative Market offers a wide range of Procreate Brushes that can help you have important aspects of achieving a truly unique piece of work is color choice. Sometimes this can be tough to choose from, but there are many tools available to help you analyze ambiance and tone. Check it out!

Digital Procreate Texture Brushes
Finally, we have something for those of you who are looking to create a more abstract or whimsical feel. Digital Procreate Texture Brush does exactly that. And it's perfect if you're looking to create these styles of art.
For instance, 'Digital Painting' has become increasingly popular in the last few years alone. This is largely thanks to brilliant artists like DeviantArt user jennXdanae, who creates incredible digital paintings regularly. And it's always a delight to see what she comes up with next!
Procreate Lettering Brushes
As well as this, you'll also be able to create a similar effect by using a Procreate Lettering Brush. This is because the 'opacity' setting can have a huge impact on how these sketches look. If you use them at 100%, then your drawings will naturally seem more vibrant.
But if you reduce this percentage down to 50%, the opacity will give your work a more life-like appearance. And if you're not too confident about how these brushes look, then don't worry – there are plenty of other artists out there that use similar techniques.
For instance, there are a lot of Digital Artists samples, which is almost impossible not to admire.
And last, but not least, there are artists like James Pack, who are capable of creating some pretty incredible artworks at any given time.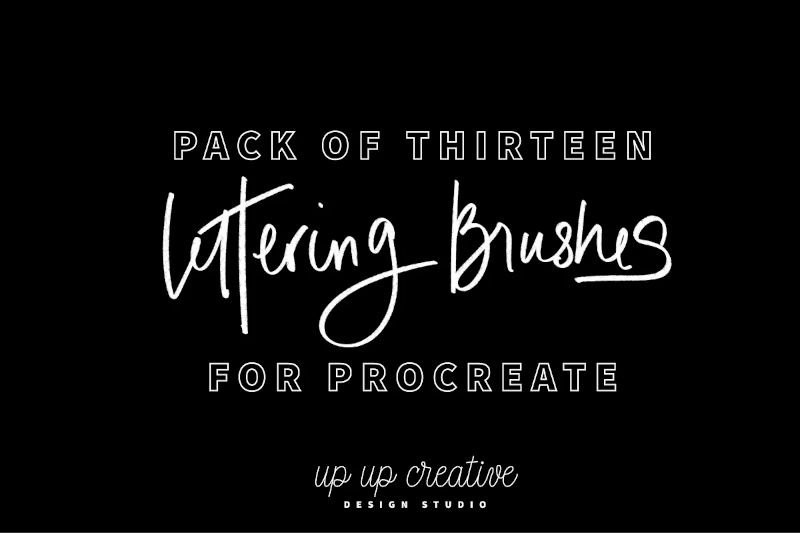 Conclusion
As you can see, Procreate brushes offer an incredible way to experiment with different styles. Suddenly, you're no longer limited by your pencils or paints.
Instead, you can create pretty much anything you want. And if that's something that interests you, then the best thing you can do is to get started right away.