As we all know, an effective logo is necessary for a successful business. A right logo requires more than just ideas or tricks. Because the logo is ultimately intended to be used in a variety of situations, it must perform well wherever it is used. This can be a difficult process to balance, but in any case, what you need to think about is how to make your logo work.
Important Principles
Here are some important principles when you designing a logo:
1. Simple
Too complicated design can create barriers to communication, so don't be over-crowded in your logo. Keep it simple and use a few elements to combine and beautify it. A complex logo is not only illegible but also hard appealing to the audience.
To some extent, simple means complicated. The logo is a mark, not a declaration. It needs to be kept simple to speak more for your business and attract more clients to you.

2. Unique
This is one of the tricks we care about but not always good at. How to make a logo become a brand identity? Very easy, is the only identifiable.
Don't be ordinary. Your company is unique with a special culture and market management features, so it must be thoughtful when designing a logo.
The so-called uniqueness means to make the ordinary object to be an extraordinary classic.
3. Meaningful
Every logo is telling a story. If you simply treat the logo as a work of art or a pattern of lines and words, you can never understand the deeper meaning behind the logo. Ideally, a good logo speaks two stories: a superficial one, a hidden one.
If you can prove to your clients that the logo you are designing is not just a superficial design, but rather a thought-provoking one, they will love it, even if it is simple.
Attention
1. Do not underestimate the color
Color is the essence of any visual expression. Designers often ignore the importance of using color (this may be attributed to a misunderstanding of the notion of "simple" design. They think conciseness is keeping white space).
Colors have the power to affect feelings and emotions. Ideally, the color you choose must be based on your target audience. The age, gender, and cultural orientation of your target audience may lead you to find the best color for your logo.
2. Do not be unconventional
Your goal should be to make the logo both recognizable and easily linked to the brand. It should be customer-friendly and company-specific. If you can do that, your logo design can be successful, whether it is conservative or innovative.
3. Do not ignore fonts
Design logo, the unique and beautiful font will attract you the attention of customers, your logo and others to distinguish.
The most typical example is Apple's logo.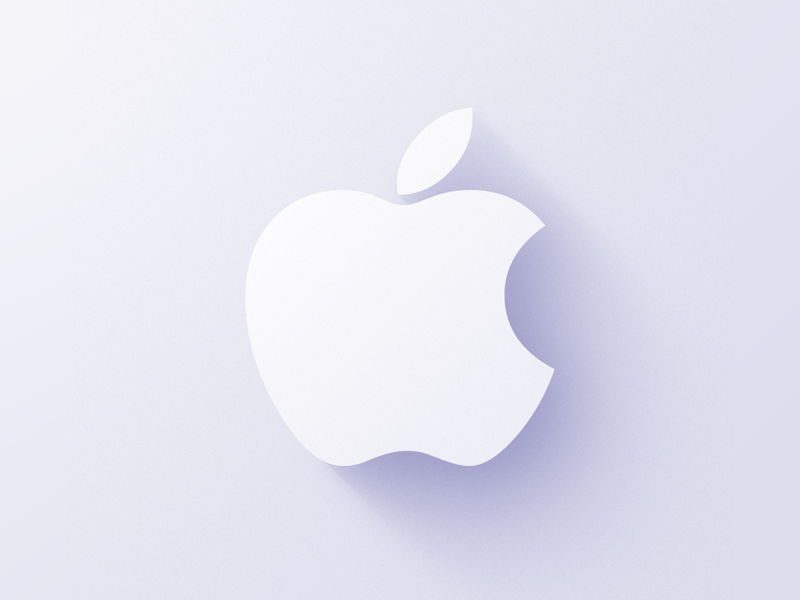 An apple is ordinary, but an apple that has a bite is just unique, simple and meaning full. This is creativity, beginning from ordinary but exceeding ordinary.
Only if you follow the rules above, you can definitely create a perfect logo.
However, what if you are an ordinary person who wants to make a logo on your own? You don't know what to do and even don't know how to start a logo design. Don't worry; there are many tools online are waiting to help you.
How To Make Your Own Stunning Logo
Here, I want to show you how to make a stunning logo with an online logo maker – DesignEvo.
First, start from a well-designed template or a vector icon
In general, a good logo maker will offer you many templates to inspire you. They cover all kinds of categories, such as games logos, brand logos, sports logos and so on.
All of the templates are fully customizable and professionally designed. You can adjust every element of the template and add your ideas to it to personalize it.
Besides, if you know something about design, you can start from a vector icon( I know a logo maker offers users millions of icons with all kinds of categories and I'll introduce it to you in the author's bio).
Just search with a keyword and you can select a preferred one freely. The vector icons must be qualified and suitable for your theme, and you can move to the second step.
Second, decorate your logo with shapes and fonts.
As I said before, a successful logo should be simple. There are many shapes for you, banner, decoration, line, badge, etc. So you may choose one or two shapes to beautify your logo and make it good-looking, unique, meaningful and simple as well.
What's more, don't forget to add some words to the logo. Choose a suitable font if it is hard to get a customizable font. The unique company name and slogan will express your business.

Finally, preview & download
Preview is an important step before downloading your logo. It can check if your logo is suitable or not. Generally, the preview feature allows you to see your logo on a business card, on a book cover, on a wall and so on. Just some common occasions and you can judge the practicability. Otherwise, you may redesign to perfect it.
The last step, of course, is downloading your logo. Maybe you'll be surprised the work you've done because it is amazing.
Final words
No matter who you are, a professional designer or a newbie who wants to have a try, remember the rules I mentioned and you can get a good logo easily.
As for the newbie, the online logo maker is a good assistant for you to start and practice your logo design. Many logo makers' resources are free and easy to use. So don't worry if you know nothing about design.
Also please remember:
practice makes perfect.
Everyone has a gift.
If you want to do something, do it. Hesitation can bring you nothing but loss.
About the Author!
Beryl is an editor at DesignEvo logo maker ( a logo maker that covers all the features I mentioned in the article). She likes software that can help people and introduce DesignEvo logo maker to people who need logos.