Creating positive brand awareness is an essential part of any successful marketing campaign, and what better way to do that than by hosting an exciting event? Events not only offer the chance to spread the word about your product or service but also provide an opportunity to make an impression on potential customers and give them a memorable experience.
There are some tips on how to make the most of events in your brand-building strategies.
Planning an event is a great way to make guests remember your brand. To make it extra memorable, consider how to make the food fit your event's theme and make it stand out.
The venue you choose should also include the kind of event you are organizing. Are you planning a conference-style event with industry speakers?
Then, look for a well-connected lecture hall with excellent sound equipment. Or, make it even more special and look for a rooftop terrace with a beautiful city skyline view.
Or, if you are attempting to throw a creative brand-opening pool party, implement inflatable tunnels which will engage your visitors and create a great impression right from the start.
So, let's dive deeper into various resonant ideas that will elevate your brand presence during events.
Inflatable tunnels are the first idea for grabbing more attention during events

An inflatable tunnel is stunning and practical for numerous reasons. They are unique and have flexibility in longitude, breadth, height, and in overall shape.
Even better, this tunnel piece is linkable so that you can make an extended tunnel of any length; two walkways can fit comfortably inside it. Plus, you can light it up in any color you prefer with LED lighting.
The custom inflatable tunnel can be precisely what you need to add a new and thought-provoking twist to any event or conference because not only do these tunnels form a connection between different spaces allowing you to hide details of the event temporarily but they can also be used as a welcoming arch or entranceway.
You can create any desired color for your inflatable tunnel with LED bars. Let your imagination go wild and create a truly unique look.
Inflatable tunnels have been designed with air layers that provide excellent sound insulation. With walls that create separate rooms or areas, sound transmission is reduced, making it perfect for soundproofing. The small blower is tucked away, so you will not hear a peep.
Attention-grabbing wall arts are another great way to increase your brand presence during events
Spending a bit on the wall art could impact your space if you want to add some extra oomph. Sometimes going the simple route with banners, streamers, and flags can be the most cost-effective option when you are on a tight budget. But, if you can make room to spend more, decorative wall panels can make such a difference.
There are many options available in unique interior wall paneling that you can take down afterward and store away for future events. Go for a twist with 3D wall panels, or choose some etchings or mini paintings for a classy natural touch.
Putting up photo stands is the following method to improve your event brand presence

Welcome your guests to your event by setting up the perfect photo backdrop so they can share their memories with the world. To make it even easier for them, ensure the area is well-lit – this will ensure perfect-quality photos.
You can get as creative as you like with your photo stand; a simple yet effective option is textured wall panels with wreaths of flowers pinned up on either side. To prevent blurry photos, make sure the material will not reflect light.
Utilizing great-quality drapes for an excellent stage background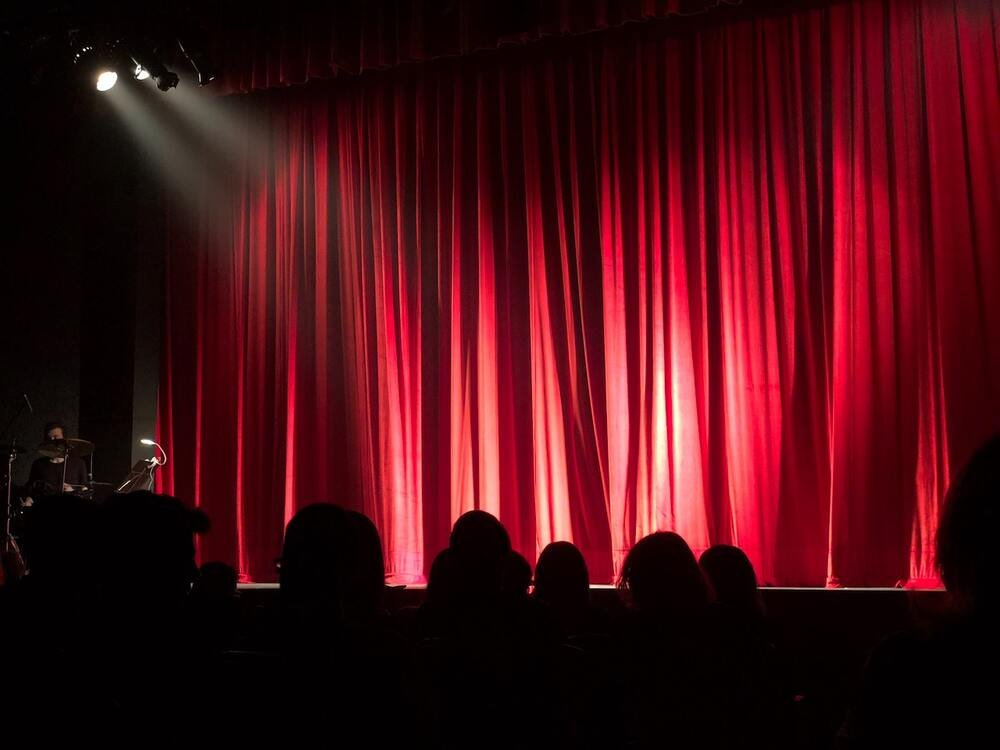 When making your event a success, remember to invest in high-quality drapes. The right color and fabric can make all the difference in providing the perfect backdrop to any event, so be sure to go for something sturdy like silk or brocade that will not tear or fade.
A more muted shade like wine, olive green, or navy blue is recommended– this will keep the focus on the stage and make it easier to add lights and take photos. You could also look into noise-reducing curtains – this help to absorb any background noise, improving the sound quality of your show.
Putting on a successful event relies on following certain principles. So if you keep these tips in mind when choosing your décor, you can create a stylish, sophisticated setting for a truly memorable event.
An effective way to elevate an event from simply okay to truly fantastic is by being prepared to go that extra mile, be creative, and embrace unexpected changes.
Whether a small trick in the organization process or a surprise twist on the day, thinking quickly and adjusting your plan is critical to a successful event.