32 Beautiful Portfolio Websites of Architects
Previously I have featured 26 Awesome Illustrator's Portfolio Websites and today I have a showcase of beautiful architect's portfolio websites. You'll found some are impressive visual masterpieces, others have particularly interesting UI designs, and some are simply easy to use.
I hope you'll get some inspiration when designing your architect portfolio website project. If you have another interesting architects websites don't hesitate to share with us in the comment below.
[afiliasitn3gallery]
DAArchitecture

Archiplastica
Framedesign

Merêces
Agraz Arquitectos

Rieder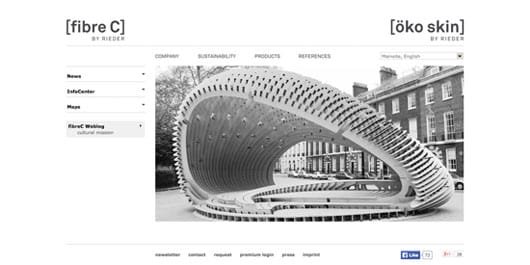 TEN ARQUITECTOS

Nautilus
Brooks + Scarpa Architects

TsAO & McKOWN Architects
ZZDP Architecten

Yoddesign
Akropolis Architekten

Olson Kundig Architects
Gianluca Gelmini

Diller Scofidio
sErrANo sUñER ArqUIteCTURa

Smith+Tracey Architects
Carles Puig & Maria Antònia

Mekene Architecture
Arcgency

Tejlgaard & Jepsen arkitekter
RANDY FLOYD ARCHITECTS

Versatile
Zecc Architecten

KUOO Architects
Studio Gang Architects

Brigada
2B.GROUP

Lens°Ass architecten
MARCH

TheModmin