34 Best Logo Designs of April 2015
In every second that is passing through the gates of time, a new logo is designed. This statement is rather poetic than a known fact, but is not far from reality. Internet is continuously growing and developing and changing so is natural for anything related to Internet to be on constant move. Coders, designers or just simple users are taking benefits from this world and its expansion.
We stated every month that choosing the best logos of the previous month was a difficult but a pleasant task and we are delighted to offer you what we consider to be the best logos of the month.
This month is no exception at all. It seems that the spring season is more inspiring than ever. Creativity is again on the highest peak of its existence and we could say without making any mistake the undeniable truth made so obvious from the prior posts: every month the logos are better and better.
It would be an amazing exercise to compare the logos from this April with the logos from last year's April. Is not easy to compare creativity but yet… the competition is seriously increasing in this field of activity. More and more talented logo designers are offering their amazing works.
Since we took a commitment to our readers, we are glad to offer you our monthly post. It was a pleasure for us to admire these logos and we're expecting you to feel the same way.
We received very good feedback from you on recent posts and we encourage you to express your opinions every time you feel like.
If you like our choices, if you disagree or if you think we skipped some important works from April, share your thoughts with us via social media.
Best Logo Designs
Healthy Kids in Healthy Homes by mhom24

Percent Zone by marekpomianek
Music Park by PIOTRLOGO

Smart Cuisine by mdlr
IvanBobrov by mikylangela

Modiak by thefatbrain
Olandia by thefatbrain

iceberg by Canvas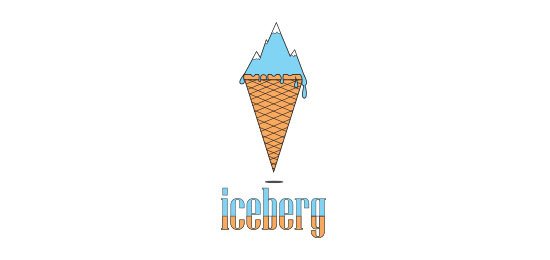 Balloon Elephantine by Manudesign

Coffee Cafeteria by zohaibusman
Owl Wine by logocreed

Frog Music by logocreed
Inter Media Studio by vasilenev

Owl Code by bvdesign
Food Love Logo by flatos

Red Heels by ostrowele
Webia by logoholik

Grand Opera by gzimos
Robinson Builders

App logo by recapuchino
KidTracker by xmind

Morphosa by logtek
GeberTech by logoholik

Minmobiliaria by julianmenez
Maxii Home-furniture shop by PIOTRLOGO

Plant Love by PD27
Nest Egg Investments by square69

POWER CROSSFIT by JABA
LEMON Restaurant by labd.pl

Vulpine
Green Plate by labd.pl

penguinlove by Ahmed safwan
Cloud Weight by Lukman

Lvov by Laevsky
→ Offer: For only $29, You can build your own professional logos very easily. Browse 39000+ Logo Design Templates, here!