53 Best Logo Designs of October 2015
We see new logos are being created and designed all the time that make us excited, curious, inspired and sometimes a little bit jealous. And to help you keep inspired, we continue our monthly best logos series. In this month best logo designs you'll find various design styles from vintage, simple line, typo only, handwriting, using illustration, monogram and more…For your logo inspiration.
Here are this months 53 The Best Logo Designs for Graphic Designers from October 2015, we sure you'll find something logo ideas into your next project.
(Note: Want to create your own professional logo Faster and Easier? Browse 50000+ Logo Design Templates, here!)
milk by visio

Avatar archery by Martyr
BARTA by Tickstyle

The white bear beer by zerographics
Train Creative by SecondEight

Red Door Cafe by justlife
Future Fibre Technologies (FFT) by Inkwill Design

Dead Head Gardener by Mohamed Achraf
Stolthed by Milovanovic

Horse Power by Julius Seniunas
30 Days With Animals by Inspirado

Running owls by Gane
Monkey Business Bistro by Logoflow

Majestic Gleam by Logoflow
Smokin Jack Ribs by Oronoz

Studio Regul by Jesus316
Vinograd – piano cafe by Evgeny Tutov

Foxhockey by Vitaly
quad bike club by Kristof

Cesar by Alish
Fellini by Evgeny Tutov

Help 4 Eagles by Logoflow
Revue by Paul von Excite

Photography Shirt by Paul von Excite
Z letter mark by Alex Tass

A, mobile apps developer logo design symbol by Alex Tass
Kure by Vladimir Biondic

Voltage by Vladimir Biondic
Poncho Logo by Alexander Slash

Pluvr by Daniel Patrick Simmons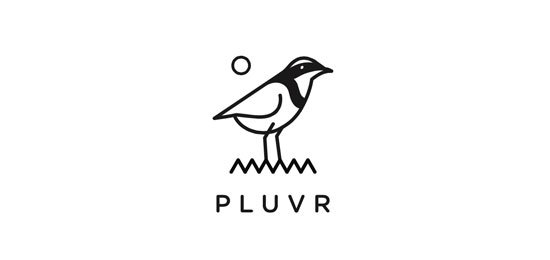 Postage Stamp Icon – EWA by Daniel Patrick Simmons

Split the Sky Concept by Daniel Patrick Simmons
The Educationeers by Joost van leperen

Derek Jeter Logo by Evan Miles
Hammering away by Sean Fox

Jolly Logo by Michael Jolly
Wood&Craft by Nikita Lubarshuk

Fiery beast / monster, character logo design symbol by Alex Tass
bluepin by LeoLogos

A + Planet by LeoLogos
Bulk Search by LeoLogos

S monogram by Boris Milosevic
HENLIGHTS by Wessel Grift

Lion Doorknocker by Gert van Duinen
MERA by Darina Darvin

White Rabbit by Darina Darvin
Flower watercolor by Darina Darvin

Baird by helium creative
Es Monogram by Liutauras Plioplys

Space Research by Liutauras Plioplys
C for Conveyor by Liutauras Plioplys

Certus Solutions by duk
Inkredibles Logo by Fixed Group

How do you think about the logos above? Which one that you like the most? Don't hesitate to give your comment below. Stay tune for our next month best logo designs. Enjoy! 🙂
(Note: Want to create your own professional logo Faster and Easier? Browse 50000+ Logo Design Templates, here!)