57 Creative and Unique Furniture Logo Designs for Inspiration
Today, people are more interesting in buying quality materials to decorate their homes and office. Your furniture business is an essential part of any home and business venture, for interior designs to make residence and business firm looking more beautiful and getting comfort to customers.
Then your furniture shop, furniture company, custom wood furniture studio or furniture manufacturer need a creative furniture logo to create your own business identity and organize a cheering positive relationship with the customers.
And here today, we are showcasing a couple examples of electrifying and modern furniture logo which are perfectly suitable for our appliance industry. They provide the company its face and value and keep competition away. Check them out.
Enjoy!
Creative Furniture Logos
Skelton Logotype by Bill S Kenney

Lehome Vintage Furniture by Steve Wolf
Hands/Teamwork by Alfrey Davilla

Jackdaw by Sergey Shapiro
Eeken – Wooden Furniture Manufacturer by Studio Monique Goossens

A logo and business card for wooden furniture manufacturer Eeken.
Chair by Wharf Design Co.
Logo design for office furniture shop
Solrimex by Paulius Kairevicius

MILLER by Michael Spitz
Logo Fly Massive Millworks by Alex Spenser

Logo for joinery FlyM
BirdWood Logo by Vova Egoshin
Woodworker Logo by Jeroen van Eerden

H + Wood Slices
In this concept I included the letter H (as the name of his company starts with this) and visualized two sliced tree tables that both form this H mark.
Apricot by Matt Yow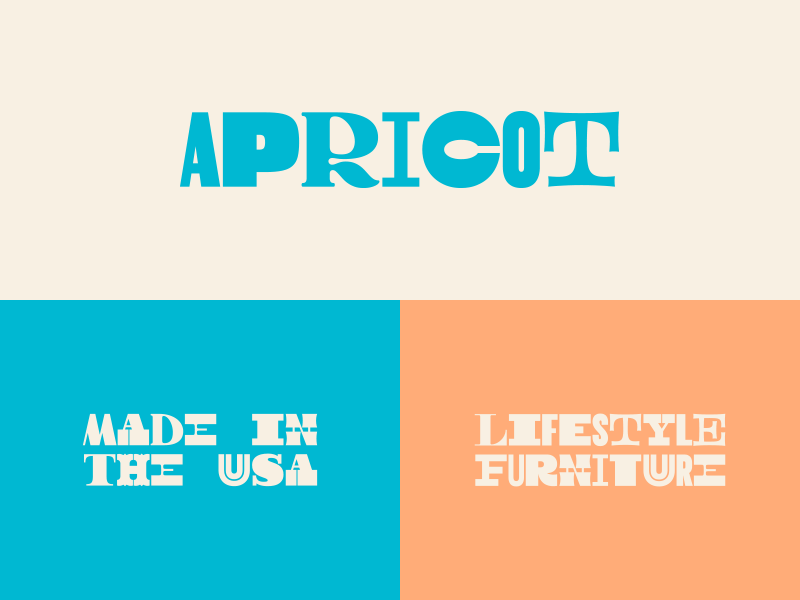 Proposed logo system for a custom furniture company. Primary themes are mid century and abstraction. With the crazy type came some simpler, more relaxed colors.
The Trusty Toolbox by Jeff Buchanan

Logo for my custom furniture & remodeling company
Built by Brave People
AccentRoom Logo – Design & Animation by Yup Nguyen

AccentRoom is a furniture shop at Vietnam with minimalist Scandinavian designs. Logo is made rely on the idea of chairs and tables. 2 of the essential products of Accent Room.
Soul Kitchen Logo by Vova Egoshin
Hutch by Brandon Murray

Logo for a small shop in Omaha that sells modern, local and vintage furnishings.
Design Kollective Logo by Emily Holt
Logo for a new brand that makes furniture shopping from mom & pop shops around the nation fun and easy.
Pais Blanche Branding / Identity by Admir Hadzic

Restoried Logo by Aaron Wood
A logo for a small furniture company specializing in handcrafted pieces made with reclaimed (re-storied) materials.
Loft-Chair by Olga

Muebles by Stelian Vasile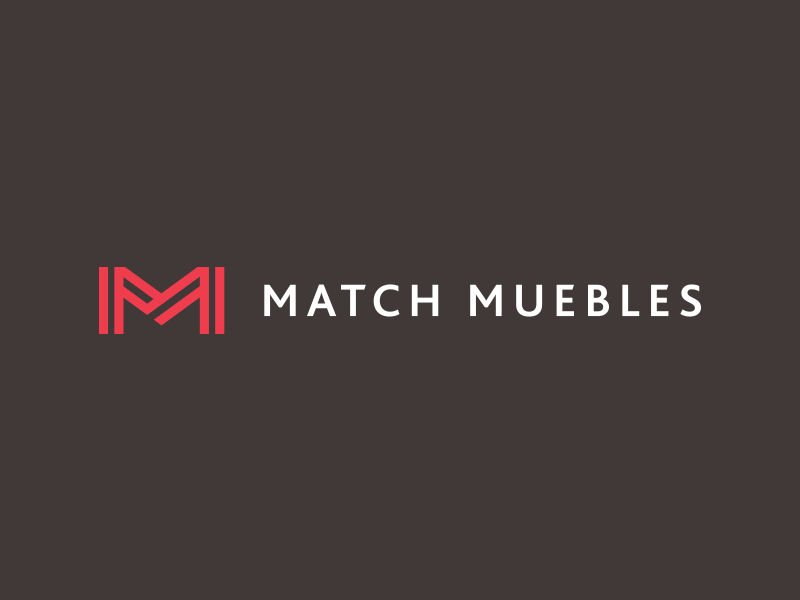 Handwerker by Chris Edington

Line Design Studio by by IIsixo_O
11 am by Logo machine

Interia by Alen "Type08" Pavlovic
Oliver Lecroy Design Co. Branding by Josh Carnley

Oliver LeCroy is a custom furniture maker in Birmingham Al.
Scandinavian home furniture brand logo by Kira Chao
Wood by Luis Lopez Grueiro

Rework by B®andits
Logo for modern handmade furniture workshop.
ArtCrafts Manufacture by Max Sbkwsk

Deer House by Sumesh / palattecorner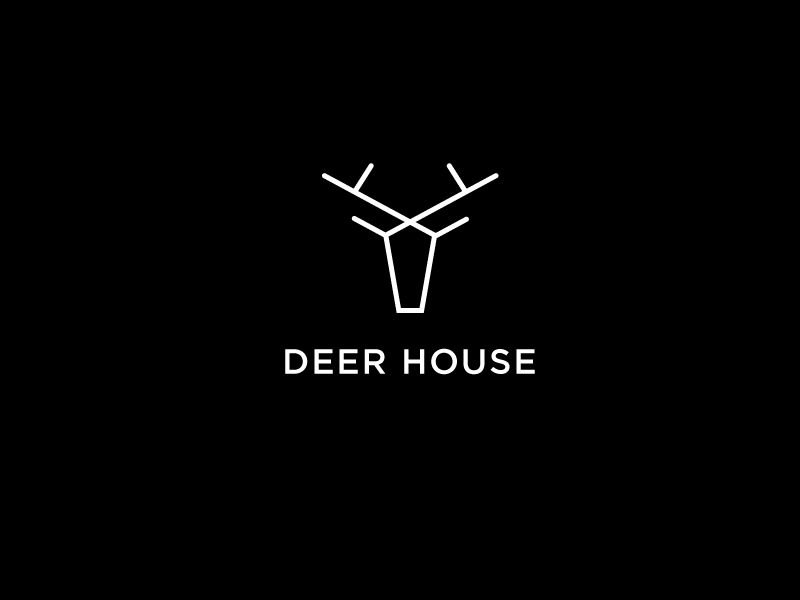 Herbary Logo by Typemate

A lettering logo sketches for manufacturers of children's furniture! HERBARY
Split Design Logo by Guille Cura
Split Design is a furniture design company, that aims to aesthetic solutions with high understanding of materials and vocation for design. Based on a minimalist philosophy, which aims to create products that are part of the lives of users.
AYDIN Hides Logo by PopArt Studio

A logo for AYDIN Hides, a Chicago-based company which imports natural leather rugs and furniture from Europe.
Eighty Three by Dimitrije Mikovic
Studio Drewna by CHALLENGE Studio

"Studio Drewna" is a company that designs and creates premium handmade wooden furniture.
Handvark Logo by Maciej Zelaznowski
Logo proposition for Danish exclusive furniture developer.
Eye Of Wood by last spark

Hworkshop by Denisse Reyna
Hworkshop is a company dedicated to the production of custom made furniture, stands and home decor.
Anthewood Furniture by Sebastian Bednarek

Anthewood company is dealing with the sale of wooden furniture, finished and made ??to order. Products are unique, custom, stylish stools, chairs, tables, balusters in different patterns and different types of cutters made ??to order (molding, carving, decorating, etc.).
Wavewood Logo by Gregor Lesiuk
Logo for a handcrafted furniture manufaturer.
Stilla by Albert Pew

Scandinavian furniture company serve both home and office furniture
Symetric Logo
Thinking Couch by Gregory Grigoriou

Mebel Lion by 13MU
Initial version.Furniture store. Furniture, desk, chair, lion.
Elephant Furniture Shop by Piotr Gorczyca

Kalmar by Piotr Ploch
Kalmar is a modern lounge furniture manufacturer. The brand specialises in upholstered furniture like sofas and armachairs. The sign shows a "K" letter inspired by the wood and fabric patterns.
Baumbart by Logo machine

A logo for a company that produces furniture and wall mosaics in loft and industrial style. The name consists of 'beard' and 'wood' so beard was a needed thing to be represented on a logo.
Tongue & Groove Logos by Benjamin Garner
Lamp Decoration Company by Roden Dushi

Loft38 by Alen "Type08" Pavlovic
WR by Roy Smith

Mark for a Chinese contemporary furniture manufacturer and distributor.
Chair and more by by Aleksandar
This logo design was made for online furniture company. Symbol is a combination of light and chair.
Kampy by IIsixo_O

Logo for the manufacturer of children's furniture
Nowa Meble by B®andits
A logo for furniture design studio
C is for Cubes, logo design symbol by Alex Tass

A monogram based on the C letter and cubes for an interior design company which works with modular furniture elements.