In many occupations, solving problems and finding ways to be more productive are top priorities. This is especially true for web designers and developers where the competitions are at its peak level and everybody is looking to get things done better and faster. Yes, the right tool will do exactly that for you, giving you a competitive advantage.
There are mountains of tools to choose from, from website builders, logo design creators, website themes to WordPress plugins and so much more. We've sifted through the thousands of options available to find the best tools to write about – and the best part is, all of these were highly tested by thousands of people.

WIX is the most powerful, complete and easy to use website builder on the market. Use it once and you will quickly forget the other solutions. It is used with great success and ease by over 140 million users from 190 countries to build awesome blogs, online stores, and other website types. Using all the tools that WIX provides, including a powerful logo maker, you can fully customize everything, transforming any theme from the 500 gorgeous designs included, into your own. There is no need to have any coding skills or previous experience, WIX has a friendly interface and a straightforward process that is very enjoyable.
Promote your business, showcase your art, set up an online shop or just test out new ideas. The Wix website builder has everything you need to create a fully personalized, high-quality free stunning website.
Wix is now accepting applicants for their 3-month web design program this summer in NYC. The program, taught by award winning designers, emphasizes on how to tell a story, communicate a brand and create a visual language. Submit your portfolio today, Wix will cover the cost of the program!
2. EverSign – Free, Legally Binding Online Signatures
EverSign is the way to go if you must sign documents and everybody needs to do that. It is the most modern and complete solution on the market, used by freelancers, small and medium companies, but also huge corporations. eSignatures made by eversign meet all the strict security and authentication requirements defined in the United States and Europe.
Your documents will be legally binding and enforceable in a court of law.
In 3 easy steps, you will have the documents signed by all parties. First, you upload your document, declare signers and recipients, prepare your document for signature and deliver it to all parties. Right after, each signer receives a secure eversign signing link taking them to your document. They sign using their PC, tablet or phone. Post completion your signed documents are stored securely in your eversign account — you can also choose to export or delete them. It is super simple, it's the professional way to sign documents.
Register for free and start using eversign.
3. AI-Powered Brand Design from Tailor Brands

Creating a brand identity has never been easier, thanks to AI-driven brand design. Tailor Brands streamlines the branding process by combining tech with a series of design tools, giving any user – regardless of design skill level – the ability to create a logo that reflects their company vision, put it on branding materials, and execute a uniform brand strategy.
The first step is making your logo, which is quick to create and easy to tweak. Then, you can take advantage of Tailor's Master Design Tool to edit and download as many pre-made designs as you need, whether they're branded social posts or YouTube thumbnails. After that, Tailor's social post scheduler makes planning and executing your social strategy effortless. From design to delivery, your automated branding agency awaits!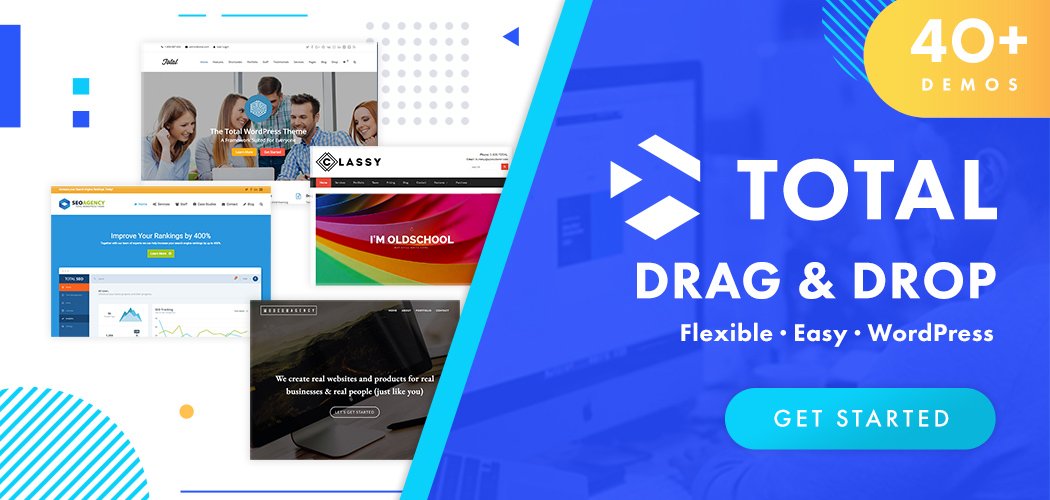 With the Total WordPress theme, you can create the website you want. Add a portfolio. Build a stylish WooCommerce store. Design a website for your agency. Or even start a bbPress forum. Whatever your needs, Total is one of the best multipurpose themes on the market. The drag and drop front-end editor, live customizer (including typography and color options) and premium sliders make it easy to bring your design to life. And if you need a bit of help getting started, there are over 40+ sample demos you can import with the click of a button.
5. Landingi – Landing Page Builder

Landingi is the most popular landing page builder on the market that it can be used to create unlimited pages that highly convert, without having any programming skills or previous experience. Lots of gorgeous templates are included, start customizing them for your project.
Free 14 day trial of all product features, no credit card necessary.
Darwing Pricing is very well known in the market as an expert for dynamic pricing software development. They are working with all types of customers, from small companies to huge corporations like Otto Group which is having an annual turnover of over $13 bn. They helped Otto to increase the sales volume and net profit a lot. Same can be made for your company.
Discuss with Darwin Pricing.

Codester is a huge marketplace where designers and developers will find thousands of scripts, codes, app templates, website themes, plugins, graphics and much more.
Everything is being handpicked, prepare to find very high-quality stuff.
Whenever you are out of name ideas for your next product, company or website domain, use Name QL. You simply write down the base name you like, and the software will generate lots of variations to pick from.
Try it, it works excellent and it is lightning fast.

Manually checking for broken or malicious links can take you a lot of time or can be impossible, for very large websites. Let Dr. Link Checker to automatically scan your website for such links and you can take your time to quickly repair them so your website visitors won't find issues.
SEO is extremely important and there are hundreds of solutions on the market, most being highly complicated machines and not so effective. Rank Math SEO is the best WordPress plugin in this niche, being easy to customize and run, and generating more traffic from the first month of using.
11. Signaturely – Perfectly legal signatures, stupidly fast

Whichever document you need to sign, chances are you've done all the hard work already – the persuading, the negotiating, the reviewing and ultimately agreeing. And yet, you shouldn't be popping your champagne before the document has been properly signed by all the parties involved. Yes, the process can be quite frustrating.
Because after all the hard work you've put in, you still need to wait. However, with Signaturely, the actual signing part is so easy and fast, your customers won't have time to get cold feet, which leads to more documents signed for you, faster.
WP Hacks is a highly respected WordPress resource website where you will find handpicked tutorials, themes, plugins and awesome deals. The quality of the content is extremely high, everything being very useful and appreciated by the masses of readers.

Meridian Themes is building some of the best WordPress themes on the market, including the most powerful features and options that normally can be found on the most expensive products in the market.
Always check their Deals section where products with great discounts can be found.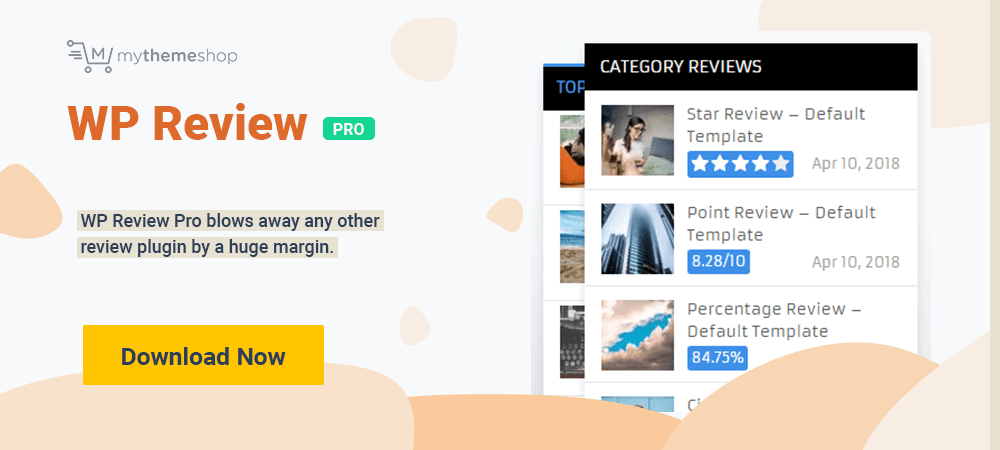 WP Review plugin is an easy yet powerful way to review content easily, without affecting the speed of your site. If you're a blogger, you probably occasionally review or rank products, services, tools, recipes, or other content on your site. WP Review plugin is a customizable and lightweight way to create reviews, using stars, percentage or point rating, and it includes support for translation, WPMU, Google rich snippets and unlimited colors. Just install it and follow the simple configuration instructions to place it in your desired location.

Grace is a lightning fast HTML template that you can use for many types of projects, making your website standing out of the crowd. It is having both single and multi-page layouts, fixed and side navigations variants, and tons of features and options that will help you build a gorgeous website.
Landing is an excellent landing page theme that you can use to present your products or services. This one-page template is having a pixel-perfect designs, it looks awesome on all device and it is super simple to customize.
Download and share!

If you are planning to present your next website design or app interface on Iphone Xs phone, use this free mockup that includes fully layered PSD files that are easy editable.
Its smart object layers help you get the desired presentation in no time. The mockup has high resolution and 2730×2176 pixels dimension. Be it personal or commercial purposes, you can use this mockup to meet your need with utter perfection. And the best thing about the mockup is you can download it without spending a single penny. So, what are you waiting for? Download this mockup today. Add your own creative graphical creation and get your presentation exactly the way you want.
NextGen is the most used WordPress gallery plugin on the market, having over 1 million happy users that are displaying stunning galleries or selling images using the best solution in this niche. This tool will make your website stand out of the crowd.
Empower NextGen with more capabilities by getting the PRO extensions.

Photocrati made the best WordPress photography themes on the market by closely working with photographers. Forget the hassle that general themes have and use a dedicated solution for this niche.
For $99 you will get the theme and the powerful NextGen Gallery plugin.
One of the top 5 WordPress theme developers on the market is Tesla Themes. They are creating premium, pixel-perfect themes which are loaded with tons of features and options.
Fully customizing these lightning fast and SEO friendly themes takes minutes and the process is enjoyable.
Whenever needed, their premium support will help you in no time.

Building a gorgeous, highly converting event website is super-simple with Show Themes. They built the best WordPress event themes on the market by closely working with event professionals. Their themes look great on all devices, are SEO friendly and are loaded with tons of features and options.
Want your business to get its own digital presence but don't know where to start? You need a website builder and uKit is perfect for this purpose. Spare a couple of minutes to choose from 100s of templates, add content, attach social media, connect a custom domain, tweak SEO, and hit the 'Publish' button to go live once you're ready.

Did you know that creating a landing page can take less than a few minutes? This is now possible with uLanding! The building process is a piece of cake and doesn't require any development skills. Just pick a template, customize it in a drag-and-drop editor, and add your content. And an integrated CRM will help you keep all incoming leads under control in one place.
uSocial is a powerful online tool for enhancing user engagement and maximizing traffic via social media buttons. The platform provides access to the rich collection of designs for share and like buttons. On top of that, they offer an amazing content-locking option that hides your most valuable site content behind a window with social buttons and asks visitors to like or/and share the page.

Logaster is a powerful logo and brand identify generator that is creating excellent designs while keeping your spending at its minimum. You simple write down the logo name you want and after that you choose the design you like.
Get content from your Clients without the hassle and save tons of time that you can use for your projects. Content Snare helps digital agencies get website & marketing content from their clients on time, in the right format, without email.
The company is also dedicated to helping digital agencies grow through the accompanying podcast, Agency Highway.
Say goodbye to headaches and start a free trial with Content Snare.

Work Examiner is the most popular and complete internet monitoring software on the market. Use it for website tracking, screenshots capture, web filtering, pc tracking, key logging and much more. It's super simple to increase productivity and prevent data theft by using this solution.
Use it for free for 30 days.
28. MailMunch – Create Beautiful Landing Pages In Minutes
Increase conversions by up to 400% by creating landing pages and squeeze page with the fastest growing landing page platform. MailMunch has beautiful pre-built landing page templates and a powerful drag-and-drop landing page builder that you can use without requiringany coding skills or previous experience.
Design your landing pages within minutes with MailMunch.

Invoicing should be simple and pleasant (this is the way we are getting money, right?) and Invoice Berry is the best for this. It works excellent for small and medium companies, having a friendly interface and a straightforward process to create, customize and send invoices, to track expenses, manage clients and so on.
Bonsai is the most powerful suite of software dedicated to freelancers. Use it to create fully customized contracts, invoices, to sign and store them into the cloud without the hassle that general such tools have.
Over 100,000 freelancers love and use Bonsai, join them.

SuperbWebsiteBuilders.com is a decent and credible source of information about website builders. The service contains lots of reviews, comparisons and ratings of all-in-one and specialized website builders to help readers make the best choice. There are also recommendations on how to select the best hosting provider and improve web design experience. The website is updated on a regular basis to keep readers aware of the recent industry news and events.
32. Xfive – Developers Who Care
Xfive is a professional and friendly web and mobile development company that can act as an extension of your existing team when your company is having busy periods or cannot handle the new projects that you have owned, or you can work with them to bring to life your ideas.
Discuss with Xfive about your next project.
33. actiTIME – Time Tracking & Scope Management

actiTIME is web-based timesheet software that provides rich functionality and covers almost any accounting and management needs. It improves your corporate business workflow and helps users organize work better, increase job performance and manage critical billing and payroll information.
More than 10000 companies all over the world are using actiTIME for their management and accounting needs. The tool allows you to enter the time that is spent on various work assignments, manage times off and sick leaves, and then set up detailed reports. Since it is a web-based application, actiTIME can be accessed via web browser. The application alternatively can be installed in your office or provided to you as an SaaS (software as a service).
uCalc.pro is a free online service that helps you create a custom calculator in a blink of an eye without any coding knowledge at all. Start with choosing a template (there's a good collection to pick from), add desired input fields and you're all set to go! It's super easy. Your visitors will be able to calculate loan payments, food calories and what not on your own website.
35. What Font Is – The Best Font Finder

Using What Font Is you can easily identify any font from a given picture or from a URL. This powerful font identifier is loaded with over 450k fonts (premium and free) and an excellent AI tool. Find out the name of the font you are looking and get also 60 similar fonts.
What font you looking for? Try www.whatfontis.com to get the answer
Wokiee is the most powerful Shopify theme on the market, being a wonderful design tool that will make your website stand out of the crowd. It comes loaded with lots of gorgeous designs and layout, tons of features and options and a friendly interface that will help you enjoy the process of fully customizing your store.
37. Pixpa – Online Portfolio Builder

Pixpa is the best way to create an online portfolio for your website, store, blog or client galleries. It includes a powerful drag-and-drop builder, lots of gorgeous themes and features that will make your website stand out of the crowd.
Sign-up for free.
This logo generator will help you have a beautiful design in seconds, without spending a fortune. Enter your logo name, add a slogan and symbol if needed, and you are good to go. You pay only when you are finding the design you like.

TMS is a premier development hub for planning, building, support and enhancement of top-notch web applications. Thousands of companies are using web applications that were made by TMS. This professional service can help you extend your existing team or can be used as a back-up.
Over 20 successful product launches and hundreds of thousands of users prove that TMS is building amazing web applications. Discuss with them the details of your next project.
Creating highly engaging polls, quizzes, surveys and more such content is extremely easy with online quiz maker, a powerful tool made by Opinion Stage. You will find hundreds of optimized templates that you can fully customize to fit your needs.
Join over 100,000 creatives using the best solution in this niche.