17 Ready to Print Minimalist Business Card Templates
Your business card should make an excellent first impression about you and your business.
And minimalist business card design type will help you. Since it provide provide several advantage: give the impression of modern, stylish and luxurious design.
No matter if you are a doctor or a photographer, the minimalistic style fits any kind of business, good for keeping everything concise and right to the point.
In this post we're featuring 17 ready to print, customizable and cheap minimal business card templates for you.
Start to give someone something to remember you by, today!
Top Minimalist Business Card Templates
#1: Minimal Business Card by glengoh

icon-download Download Now | $5
#2: Minim – Clean and Minimal Business Card Template by psdstorm
icon-download Download Now | $5
#3: Creative Minimal Business Card by bouncy

icon-download Download Now | $5
#4: Flat Minimal Business Card by BdgPixel
icon-download Download Now | $5
#5: Minimal Luxury Buisness Card by ComyDesigns

icon-download Download Now | $5
#6: Minimal Business Card 2 by FBalint
icon-download Download Now | $5
#7: Minimal Style Business Card by kaixer

icon-download Download Now | $5
#8: Minimal Business Card by yderindere
icon-download Download Now | $5
#9: Minimal Business Card by 2tonewarrior

icon-download Download Now | $5
#10: Simple Minimal Business Card by sawonahmed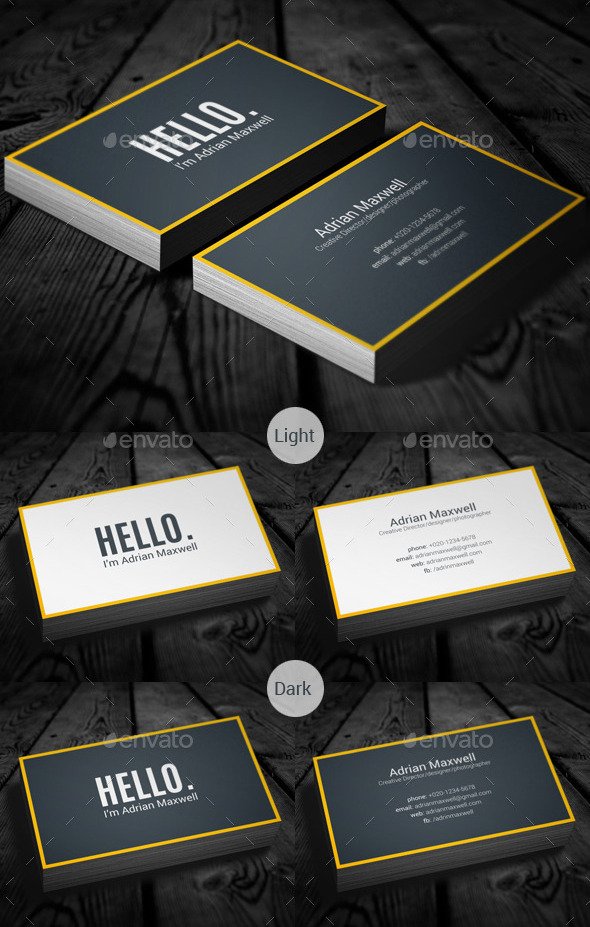 icon-download Download Now | $5
#11: Minimal Business Card – 01 by bouncy

icon-download Download Now | $5
#12: Minimal Business Card by alamin ripon
icon-download Download Now | $5
#13: Swiss Minimal Business Cards by cardeo

icon-download Download Now | $6
#14: Minimal Retro Business Card by be-cool
icon-download Download Now | $5
#15: Minimal Business Card Template by Jongli

icon-download Download Now | $5
#16: Minimal Photography Business Card by sar-momin
icon-download Download Now | $5
#17: Minimal Business Card 43 by verazo

icon-download Download Now | $5