39 Stamped Business Cards for Your Inspiration
A creative, unique yet affordable business card design in this digital age where people are overloaded with information is more important than ever. Since as a freelancer, entrepreneur or professional, a business card is your one of the most important tools. So you should showcase your creativity and make you stand out from the competition.
A stamp business card is one of your solution, to showcase your creativity and make you be more easily remembered by the people since this business card type shouldn't be boring. And here to help you get the inspiration, this post showcases very creative business card design to help you create yourself.
The Awesome Project

BDH Millwork
Sassen Design

MORDANGO

Zsófi Dobos

Írók Boltja


Pretty Peas Paperie
Sommelier

Our Paper Shop
CYLACOSTA


NOMURO
Talita-Men Ezes#


Cage Free Graphics

Annabelle Fiset

More Often Clothing

At Home In Love

Andrea Romani

Peter Duong
MAUD

Phoebe Buffey
MOCKDA

Nick Hallam
Paper Sushi

Mikey Burton
CHIPSA

Olly Sorsby

Tierney
Sants Serif

Melissa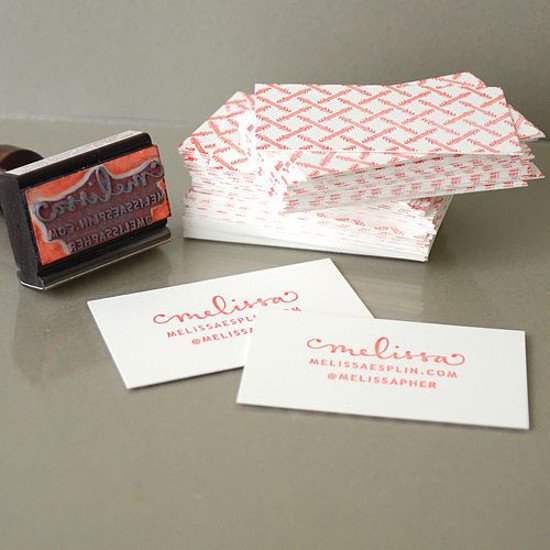 Wood Campers

Chez Faucher

ts
La Braseria

Ella Jane
Sean Tulgetske

Olivia L-Roy
Aekido

ATD-Boutique
Bellisco

How do you think about the stamp business card designs above? Wouldn't they look very special because they are limited in quantity and they have the designer's personal mark. Enjoy!