Imagine you've made all the essential things to sell your product online. Conversely, how can you sell your product without proper marketing? eCommerce Themes Platforms always require error-free and clean marketing to get a flood of new and targeted customers. Though the same thing applies to your Shopify Mobile App.
Making a Shopify Mobile Themes Website and don't have any proper planning to promote/market it then, you are astronomically losing an opportunity and losing your grasp on your app moreover, you are making things easy for your app to be thrown out of the competition.
According to buildfire app statistics, there are 1.96 million apps available on Apple App Store, and around 2.8 million apps are available on Google Play Store. Do you even realize how much effort it takes to stand out in the digital market of the app which is in millions? However, you can find thousands of Shopify apps alone in the digital market.
Consumers downloaded a record 204 billion app in 2019. It shows 6% of massive growth from 2018 and an extreme 45% since 2016. Well, you can see there's a massive opportunity conversely, the path is challenging to concur with what you desire.
Launching a Shopify mobile app isn't everything. Shopify app development requires the same amount of attention as a normal mobile app development grabs. Regardless, you have to build a proper marketing strategy and to stand out from the crowd and make your apps catastrophic in your customer's eyes.
Before we begin we will give you a short idea about Mobile App Marketing. So, that you can get the idea in context.
What Is Mobile App Marketing?

Mobile app marketing is an activity to promote your app and its content to reach out to your targeted audience. Before you begin your Marketing Campaign you have to introduce your customers to your Shopify App, again and again. it is the way that you can put the idea and your brand name into your customer's mind, therefore, they can never forget about you and they'll end up installing your app.
However, what makes them keep interested in you? You can simply put the Sign-up process and simulate them to follow up and complete the registration process moreover, keep them in the loop and introduce every new thing to appear on your app by sending them push-notifications.
Your targeted strategy about your app should become a vox of your app and stay in the loop with your audience. You must create enough propagation of your app therefore, users just can't forget about your brand & app.
According to The Manifest, nearly 7 out of 10 companies have a long-term app marketing strategy. Whereas, 30% of businesses have a short-term app marketing strategy.
Why Would I Need a Shopify Mobile App Marketing-Strategy?
Yes! This question needs to be answered in specific & dramatic ways so that you can perceive it in better ways.
Well-structured marketing will help you to accomplish your business goals and increase your sales exponentially at the same time. You can't possibly increase your sales without embedding business goals.
What's the reason which provoked you to open Shopify Mobile App? In contrast, you want to make money from it. This is your prime goal conversely, how can you make money with improper strategy? You need a solid marketing strategy for your Shopify business if you are extremely devoted enough for your business.
Well maintained & Responsive Shopify Themes for mobile apps in addition to creating a bold and unique marketing strategy to endorse a company's product and service to attract new customers and maintain a crystal clear relationship with existing customers.
Take An Example Of Successful Business And Use Them As Testimonial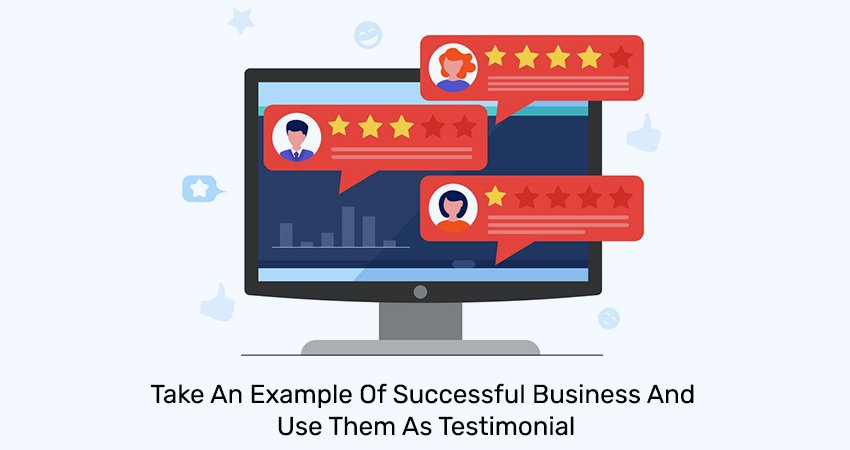 The MoMeMans, is a clever & successful example of starting a business by accident that simply managed to proudly grow on Shopify.
When the store owner used to draw doodles to amuse herself. She never knew this idea would become one of her success stories. She started to taste her visual doodles on the physical products. The result was something else.
She introduced her idea with the help of Shopify and introduced her The MoMeMans merch to the audience along with mugs, leggings and kids' decor.
However, from her experience, we'll have to enlighten ourselves with the fact that launching a unique business requires different skills altogether. She learned it quickly. If you haven't then, take this note properly.
One the hardest part about starting your business on something unique is what exactly do or acquire therefore people starting to notice your product? The answer is probably SEO. For Instance, the major problem is no matter if you ended up doing better SEO For Your Store and product but people have merely noticed a unique product.
She said, "That's the hardest part: to get noticed". She is in search of figuring it out nevertheless she is still successful amongst her targeted audience.
Some Of The Most Effective Shopify Mobile App Marketing Strategy
Facebook Mobile App Ads
Content Marketing
Shopify Store Optimization
Social Media Optimization
Influencer Marketing
#1. Facebook Mobile App Ads

With over 2.6 billion monthly active users as of the first quarter of 2020 (Statista), Facebook is the gigantic social media network worldwide. However, Facebook mobile app ads, it is the most effective tool for mobile apps installation.
Facebook gives you the authority to see and analyze how many people showed your ads and in which region it appeared most of the time. If you have another eCommerce Themes Store built on another platform like WooCommerce Themes Website then you can simply compile your both shops and market well on the digital platform.
Facebook allows you to track every app download position and from which region it is downloaded most of the time. From this term, you can get the idea and start your next marketing campaign from that area and also you can get your targeted audience based on sex, age etc.
One thing, we forget to mention that, Facebook has also organized some events from which marketers can simply get the idea about the targeted audience. Moreover, all these things can be done at a very low cost.
#2. Content Marketing
This tactic is one of the most lovable strategies among marketers and owners as well. In contrast, you will not only promote your app but also you can promote your product at the same time. So basically, it depends on you or marketers about how well you can create a buzz of your app launch among the audience.
Apart from this, our strong advice for you is you and only you can create a copy of the content don't leave it on some bluffer vendors because they ended up providing wrong information about you and your product. It happens maybe because of less study on your brand & products.
Publish Press-Releases and blog-post on some of the platforms that set the horns on your targeted audience.
You can check out A Professional Web Design Company that Can Help You In More Ways Than You Think
#3. Shopify Store Optimization
Maintaining yourself in a competitive market and continuing with a strong web presence for your Shopify store then you need to improve your store's SEO and also improve your apps other aspects like reducing page loading time through the Page Speed Optimization Service to provide a better user experience.
What exactly a company like Webibazaar does to improve your store's optimization?
Suggest ethical improvements in site
Suggest prominent keywords
Set the proper link to your website
Suggest custom development services improve user experience
#4. Social Media Optimization

Facebook, Instagram, Linkedin and Twitter have significant & tons of advantages all you have to do is to know their potential.
If you want to increase your visibility on multifarious social media accounts then, you should start creating and optimizing your social media accounts accordingly.
Create your social media accounts by putting well-made images and worthy videos that improve enough interest in your audience about your brand. Although, make proper research on which keywords are usually searched on social media daily? After that put those keywords in your content and see yourself topping on social media.
Here you can check out 5 tips for beginners.
#5. Influencer Marketing
Yes! We know that this marketing strategy is being used by gigantic e-commerce firms. Conversely, you are not seeing it's potential and how much ability this strategy has to increase your sales and visible your brand's name at a large scale.
Influencer Marketing isn't what you think. It does not always include the biggest celebrity who endorses your product & brand at the same time. Your influencer can be anyone even you can become your brand's influencer by telling your success story.
Conclusion
Mobile App development in the subject of e-commerce is just the beginning of the new era. People are using their smartphones simultaneously in search of new things and platforms could be anything app or website.
However, without good research and strategic marketing management, you can't stand in very long in this pacing market. Your Shopify store's success is in your hand. How well you can handle it and present it in front of your new and existing audience.
Gigantic firms are spending half of their budget on marketing. If you also appropriate strategy then you can also get the best ROI. Use only specific content to promote your Shopify Mobile App and get something that you didn't expect. We assure you get everything positive except the COVID-19 positive report.
About the Author!
Nikunj Radadiya is a Content Writer and SEO optimizer at Webibazaar Templates. Specialized in Creative Content, Digital Marketing Ideas and helps eCommerce stores for branding on the digital platform.