2020 was a year that will be going down in the pages of history books as the one that changed the world overnight. Not only did it put the majority of the populace in their homes but also opened a few new doors that were otherwise being overlooked.
People and companies started to embrace the work from home culture, businesses started to shift their focus more ongoing digital and the world as a whole began working more quietly.
Social media also saw tremendous changes during last year. People started using social media more for several reasons. Some of these reasons were to maintain a feeling of being connected to others while being locked up in their homes while many people used social media to keep their businesses alive.
Social media is now an undetachable part of our lives. Therefore, it is necessary to think about how it is going to affect the world in 2021.
Why Businesses Should Invest in Social Media In 2021?
Establishing a presence in the market requires a considerable amount of time. It applies to both big and small businesses as well. What social media does is provides many platforms which shorten the gap between the businesses and the customers.

Before the pandemic, there were only a few businesses that had invested heavily in their social media campaigns. However, now a year later, more and more businesses are planning to use social media to the fullest extent possible. Social media is a vital factor for any business today. It benefits the business industry in many ways, some of which have been discussed below.
#1. Builds Awareness
The most important thing for any business to survive is recognition by the people. If they are unaware of your product or service, they can never be your clients.
Social media helps in widening your visibility in the digital world. When you start using social media for your business, you can connect with larger audiences, and that too in a short amount of time. All you need to do is develop a strong social media strategy and stick to it.
#2. Communicate Authority
Gone are the days when customers used to be fooled by certain businesses. Now, customers have become very smart. They do proper research before buying a particular product or service. So, you need to put your business in front of them as a trustworthy one.
For this, start with making a good social media profile. The profile should be attractive visually and should be updated frequently. A social media profile is the first impression your customers will get about what you do, so keep it informative.
#3. Helps You To Be Authentic
Customers don't care for serious corporate-like posts. In this way, consistently be genuine. Show them what you are, whether it is clever, easygoing, formal, or inviting. Be in every case valid. Followers need the genuine individuals behind the social media.
#4. Encourages Engagement
Some social media channels continue changing and refreshing their features. It tends to be useful for business proprietors. You can play with the better approaches to interface with the audience.
You can make helpful, drawing in substance with a basic set up-great lighting, a stand, and a cell phone. You can likewise do a trial before going live to maintain a strategic distance from interferences and postponements.
#5. Provides Support
Social media platforms have overthrown the obstructions between the customers and the businesses. Presently, rather than calling a client, individuals go to Twitter or Facebook. Therefore, it is necessary to create yourself as a responsive and caring brand.
By using social media, you will be able to make a framework for following customers' complaints, questions, and comments. It will help you in the accompanying manners.
You can react as fast as conceivable to questions.
You can be positive and supportive.
You can tune in to the analysis and cause customers to feel heard.
You will realize when to determine the issues.
#6. Helps You Grow Affordably
Advertising costs are expensive, and it is difficult for everybody to manage the cost of it. Be that as it may, you can get a great deal of significant worth from social media promoting. It is effectively affordable. There are a ton of choices accessible on social media.
Your business can rapidly develop, and you can begin giving advertisements on Facebook and Instagram. At the point when you are making a promotion crusade, you should initially choose who your customers are, at that point set your objectives. Dodge sales advertisements. Social media is a pivotal piece of your business advertising. In any case, it doesn't imply that it is unpleasant to oversee.
These are just a few of the many reasons why businesses should adopt social media in their marketing strategy in 2021 and even beyond. If the goal is to remain in the market for a very long time, social media is probably the only tool to ensure that it happens.
Why Businesses Must Be Aware Of Social Media Trends?
Saying that the vast majority spend a substantial time of their days on social media would not be an embellishment. Not in this day and age. Social media has become an essential piece of individuals' lives and every day schedules.
Some are dependent on it to such an extent that they check their social media feeds as soon as they wake up. Given the significance of social media in consumers' lives, marketers and businesses run to social stages in the desire for interfacing with their objective clients.
Nonetheless, there is a content over-burden on social media, and the competition is high. It very well may be difficult for you to stand apart if you lack a reasonable strategy for social media marketing. Staying abreast of the most recent social media trends can help fuel your strategy and make you catch everyone's eye.
Trends That Businesses Should Follow In 2021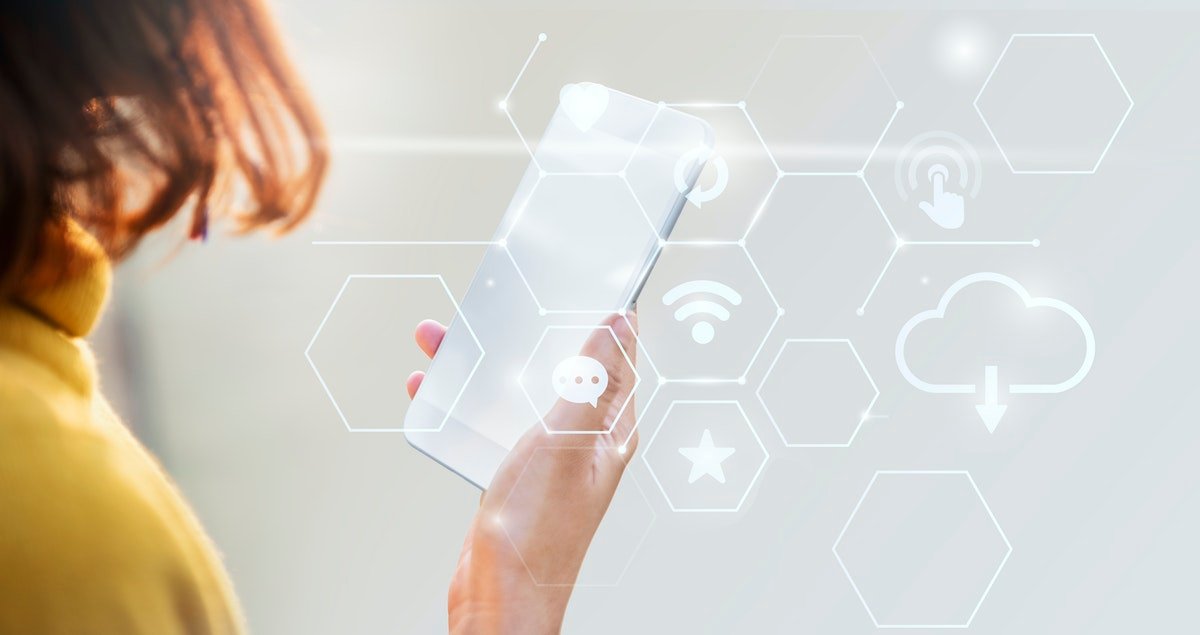 The trends given below can help businesses to sustain themselves after the pandemic gets over.
Ephemeral Content Will Keep Gaining Popularity
Ephemeral Content is the short-lived content. Some examples of such type of content are Instagram and Snapchat Stories.
Today, people are so busy with their daily work schedules that they hardly have time to go through the long posts and lengthy videos. Also, most people tend to have a short attention span. Social media platforms have begun to realize this and that is why 'Stories' have become widely popular.
Though they last for a few seconds they are engaging and addictive so much so that people can go through several a number of them one after the other. Marketers have paid heed to this trend and will keep on utilizing it for their potential benefit.
As indicated by this new report by Hootsuite, 64% of marketers either as of now have consolidated Instagram Stories into their strategies or plan to. Another study recommends that brands post a Story once in four days, demonstrating that these are getting increasingly famous.
Popular Social Platforms Will Continue To Be Popular
For several years, Facebook and Instagram have remained to be at the top of the social media world. However, in the past few years, several other social media platforms have emerged and become popular.
But these platforms have faced several hurdles along the way. One example of such a platform is TikTok. It was launched in 2016 and rose to fame instantly thanks to the young generation.
But it seems the platform itself became its foe. Its prominence with the world's youth and its Chinese ownership has become obvious. President Trump doesn't need it to work in the USA except if it changes to having American ownership in that market.
The sizable market of India prohibited TikTok in June 2020. Facebook and Instagram have had their issues in 2020 and are now confronting a few court difficulties around the world.
The Australian government is endeavoring to charge the platforms for any news they share from Australian news organizations. Nonetheless, Facebook and Instagram have kept on being mainstream with their users in 2020.
Hootsuite overviewed businesses about where they proposed to build their social budgets in 2021. 60% expressed that they expect to build their Instagram budget in 2021, and 46% arrangement to expand their Facebook budget. YouTube (45%) and LinkedIn are additionally well known. Just 14% of the overviewed firms plan to raise their TikTok marketing.
A similar review asked respondents which platforms they saw as being best for their objectives. Again, the more conventional informal organizations remained well known: Facebook 78%, Instagram 70%, LinkedIn 42%, and Twitter 33% stood out.
Video Content Will Dominate
Over the years, video content has proved to be the leading content format in getting audience engagement. Video content, no matter small or big, can rightly be called the future of social media content.
As indicated by a Cisco study, by 2022, 82% of all online substance will be video content. This plainly shows that it is so imperative to begin using video substance to remain applicable in the online media area.
In case you're not at present making videos, it is time that you remember them for your substance system. Sooner rather than later, videos will overwhelm web-based media, and any individual who doesn't understand that will make some extreme memories.
You can begin by utilizing highlights like Stories both for your online media content and for commercials. You can likewise add videos to your web-based media posts, even on platforms customarily overwhelmed by picture or text content.
Live Streams And Online Meets Will Dominate Soon
In the last year, many businesses had flipped over completely. They had to change their strategies and plans to enable the consumers to shop while remaining indoors and deliver them their orders. Also, at the same time, they had to devise methods to examine goods if they were damaged.
Live streaming and the use of online meetings have provided a useful way to do all such things. Even if the pandemic gets over live streaming and online meets will continue to dominate as they have been in the past few months.
Albeit the customary social platforms have performed best in 2020, expert live streaming media have additionally had stratospheric increments in prevalence, which is probably going to proceed into 2021. Through live streaming, the gaming business has also seen tremendous growth in the past year.
Twitch has arrived at extraordinary degrees of support. By mid-December, they had 1049 billion minutes watched during 2020. This is a 67.1% increment in 2019. The site had 6.7 million month-to-month streamers, up 84% year-to-year.
However, live streaming isn't only for gaming. Streaming significant shopping occasions is turning out to be more well-known as well. From numerous points of view, this is taking the natural home shopping channel and refreshing it for the current age.
We are additionally seeing increasingly more client care completed by live streaming. This incorporates exercises, for example, setting up financial balances, that would have been unfathomable previously.
Influencer Marketing Will Continue to Soar
Influencer marketing is anything but another trend, however, it is one that will remain for some time. Web-based media today is overwhelmed by influencers who are getting paid extravagant adds up to advance brands.
The selection of this trend can be seen from the two points of view. One can be seen by the sheer ascent in the number of influencers via online media. Second can be seen by the expansion in marketing spend on influencer marketing by businesses.
Putting resources into influencers is a lot less expensive than running paid advertisement campaigns, but it conveys great outcomes. Besides, influencers can assist marketers with accomplishing an assortment of marketing objectives and not simply produce leads.
These are the two fundamental reasons why it has gotten so well-known and is ceaselessly getting more grounded and bolder. Marketers are teaming up with 1-2 influencers presently as well as are working with an entire organization of small-sized, specialty influencers.
This sort of influencer gets a lot higher commitment and costs significantly less. Going ahead, an ever-increasing number of marketers will utilize this methodology and work with various more modest influencers rather than one superstar.
Final Words
These are the trends that will rule the online media scene in 2021 and the past. Influence these trends for your potential benefit and stay in front of your rivals. Social media is a dynamic and serious space, and these trends can help you ace your social media game.
Thus, stay up to date with the most recent advancements around these subjects and utilize these for your social media activities.
About the Author!
Amit Bhosle is a blogger and social media expert. I am someone who enjoys jotting down ideas and facts and in the endeavor of doing the same, I come up with various articles on topics related to Social Media and Sports. You can check out my content on Belgeard.