No matter what product you are making and how much effort your R and D department is putting together to make your development sustainable in the market, a marketing strategy is essential to make your product generate revenue!
You can make your product viable in the users' eyes with these five excellent tips, like knowing your targeted audience. A product will allow you to make your development feasible and sustainable in the targeted market's eyes.
Many people are confused with the product categorization and strategies that might help them grow with organic traffic, without any third-party tool!
Marketing strategies vary from product to product. If we talk about a tech product, then it runs because now you have to market your product digitally; otherwise, the marketing of other tangible products is relatively easy because customers see the results in front of their eyes.
Convincing your customers with a tangible product is more straightforward than tech products because you have to get your customers to understand their needs, relying on your product's features.
A lot of investment is provided to any project, making it a product, and marketing strategies plays a vital role in putting it in the storefront.
Top 10 Ways to Market Your Tech-Products
In this article, you will have a look at the best ten ways through which you can market your tech product with your customers:
#1. Know and Understand your target market

The first step is to understand your target audience's needs and needs, so you market your product accordingly and work in the right direction.
Understanding your target market and their core needs are critical, as you will plan your strategy, keeping them in mind.
Marketing is all about getting your desired target revenue from the audience so your product will grow, and you may add more technology features to its feature list.
Suppose you're talking about marketing a tech product. In that case, it's important to feature your product so that your product's effectiveness is conveyed in front of your target audience with the correct intensity.
Suppose you target a fashion industry, so your target audience would be fashion enthusiasts and those who are fond of trying fashion items.
If you want your target audience to use or view your tech product, you must include some deals and packages that catch their attention, like some discount deals.
#2. Use Right Medium to Market
Knowing your target audience is just not enough because later, you need to choose a medium where you will market your product and gain their attention.
Tech products flourish in users' minds because of their features and user interface. If you're planning to make it visible in users' eyes, it's essential to choose a platform to mention your product features in detail.
Using Medium, we mean the platform, i.e., social media platform or maybe your website where your audience can view your product's features.
#3. Consider the Pricing Packages
The pricing factor plays a vital role in gaining your audience's interest and lowering the bounce-back rate because if you have made your product's price high, then users might come to see your product but won't purchase it.
If we talk about the tech industry, keeping the pricing packages well justified with the features is very important. If overpriced, you might face harsh negative feedback from your customers.
If your product doesn't justify the pricing packages, then there is no use of a heavily enriched product because you'll fail to gain revenues.
There is a long list of tech products with unique features, but the audience refused to purchase them due to higher rates.
In short, they're now no more in the market and dumped somewhere in the inventory of producers.
#4. Get Experts Opinion
Somewhere someone said that,
"Teamwork produces more productive results than a single resource working!"
The first and most crucial step when you are done with the brainstorming of your idea is to come up with a fantastic team, which includes,
A Marketer
A Developer – For the TECH PRODUCT
As per the requirements, a developer will make the product, but the end task would be a marketer who has to market it in front of their target audience.
Note: Additional tip is to read marketing blogs and those writers who have aced in their marketing field by pitching millions of marketing strategies as per the product.
You may get all experts and marketing strategists who have prior tech and marketing knowledge on board, which will help you make your product rise and shine in the eyes of the targeted audience.
This a smart approach, to get minds of other people involved who are splendid in any activity, in which you are new!
#5. Don't Work Against the Brand Niche
Many marketers make the mistake of going against their brand niche and choosing the wrong marketing strategy against the trend.
A Niche is a primarily focused topic that revolves around the product you're making, but if you are not clear about it, it's useless how many features you have!
The first task is to make the product compile up with the niche and the brand image you planned to set up in the target audience's eyes; to stay in the lane.
This impulsive and stupid step for just some traffic not only keeps you wide away from your targetted audience but also you're losing your brand's image in the eyes of the audience.
It's essential to stay dedicated and consistent in the initial days because everything takes time to grow, and if we talk about a product, you can not start generating money in a single day or maybe months!
#6. Write the Description of the Product- In Story Telling Way
Readers usually enjoy reading descriptions of any product that is written in a storytelling way.
As we are primarily focusing on tech products, try to write the product's description in a pictorial and textual way, so users will enjoy reading it.
Many marketers follow this approach, and they have successfully gained a large amount of traffic associated with their product on their website.
#7. Observe What Your Competitors Are Missing?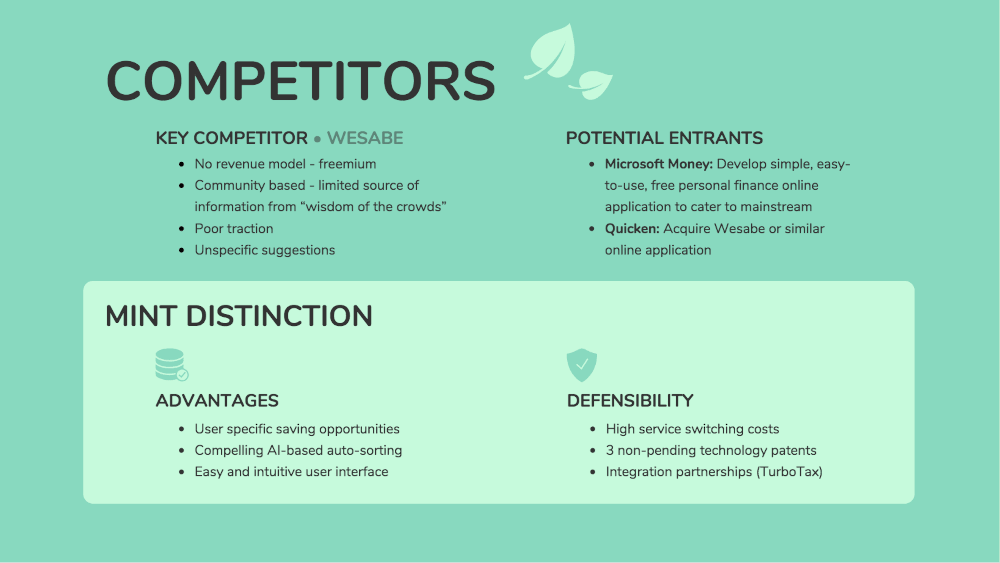 The last step and most used strategy are to observe what your competitors are doing and the loopholes they are leaving in their product's functionalities.
You can fill in that gap that is left behind and introduce that missing attribute or functionalities in your product, so users will automatically move towards your development.
#8. Use a Brand Name – Which is Showcasing Your Niche
When you plan your product's name, try to make it catchy and so informative that the users get an instant idea about your product just after reading your brand's reputation.
Most marketers, even product owners, make the mistake of coming up with a brand name that is less attractive and doesn't map the brand idea.
"ALWAYS GO FOR BRAND NAME, WHICH FALLS WITHIN YOUR NICHE, AND IS SHORTER IN LENGTH"
#9. Deals and Discount Packages
If you are a newcomer in the market, and your targeted market is unaware of your tech product, try to gain their attention by launching deals and discount coupons!
Best practices allow users to use your product for free in a defined period and allowing them some features to use.
In this way, you're giving your audience the taste of your product, and once the trial version expires, they'll switch to the paid one because of top-notch services.
#10. Deliver What You Promised In The Start
The last thing you can do with your product is always to deliver the promised functionalities mentioned in the advertisement, or maybe description.
This is a crucial point and requires the user's attention because if you're missing out on something or any detail, this will negatively impact your users' minds.
They will label you as 'fraud' and never refer your product to their friends and family because of the trust broken once!
Wrapping Up
In a nutshell, it is essential first to understand your brand's niche and all the core features you are offering your marketed audience because if you're not clear with the elements, how will you explain it to convince your audience!
Always give your audience primary importance and never go for hacks because it might provide you with traffic and purchase for a specific period. Still, in the longer run, they're not sustainable and productive in terms of growth!
About the Author!
Zeeshan Lalani is a writer who likes to turn the raw information into words that makes it interesting for the readers. He has also worked as a professional marketing consultant with Rantent. A business graduate, and a passionate writer are the words that can exactly define who I am.