Going into a new year ahead, everything is changing in 2020. These changes can be seen in every field of every industry imaginable. Businesses of all kinds are going for digital marketing because of the massive growth in internet users. In the past couple of years, the growth in several internet users is up from 4.021 billion users to 4.39 billion internet users, which is a dramatic change.
On that griff, internet-driven trends and technologies have an important role to play in digital marketing. As new technologies and trends come into practice, changes occur in every field. The new technology trends are affecting the way we do digital marketing. We have created a list of several tech trends affecting digital marketing.
Tech-trends in 2020
#1. Chatbots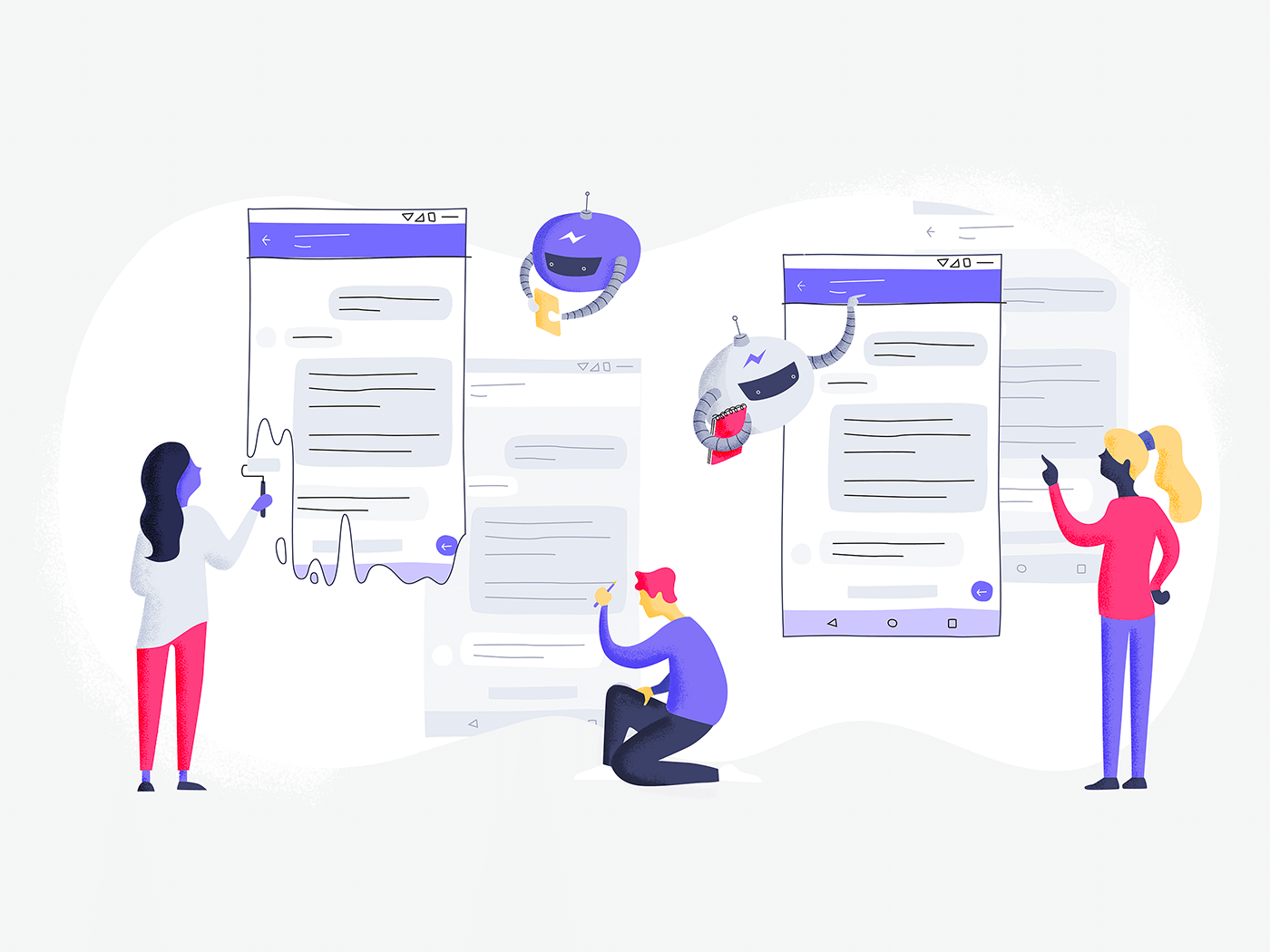 First digital marketing trend of the year 2020 is Chatbots. This Ai-based technology uses instant messaging to chat in real-time to your customers and site visitors, by answering the common question on your behalf. Many customers prefer interacting with Chatbots as their responsive 24*7 support to give answers spontaneously, accurately and recall your entire buyer history and never lose the cool.
It is virtual assistance that offers outstanding customer service and meeting the customer expectation repeatedly. As a service provider, you can focus on other important tasks while the Chatbot deals with your giant number of customer queries. Many frontline brands like Amazon, Zomato, Rideshare etc have already been using the Chatbot technology.
#2. Voice search
As the demand for voice search-based AI devices are rising. The number of voice searches is rising by every passing minute. This is going to be a huge trend shift by the end of 2020. We also have something called Siri, Alexa, Google assistance and what not.
With this technology, there is a huge opportunity for voice-based advertisements for marketers. You can ask these products like Shri and Alexa to play the product image in front of you. Voice assistance can search for things using voice as a command, read things loud and even dictate the search result and makes you hands-free.
Today, the overwhelming majority of the youth are using smartphones with search assistance enabled. It gives a golden chance for businesses to skyrocket.
#3. Audio Advertising

It has been around in the form of radio ads for the past 50 years or more. While radio is slowly dying, Music streaming and podcasting are definitely on the rise. Streaming services and podcasts can establish an intimate and authentic connection with your audience.
The podcast can stay with people throughout the day, while running, driving, working and other busy times, where visual media don't connect. Streaming music services like Spotify have not only provided access to millions of songs from all over the world, but they also have made it an amazing platform for audio marketing.
There is a self-service advertisement platform called Spotify ad studio. You can upload a pre-produced ad of 30-second length or you can give them a script. Spotify will put voiceover or some music to it.
You can also add a clickable custom image, which will be displayed on the screen while the ad is played. You can categorise your audience based on podcast listeners and release the audio advertisement according to the type of content they are interested in.
#4. Influencer marketing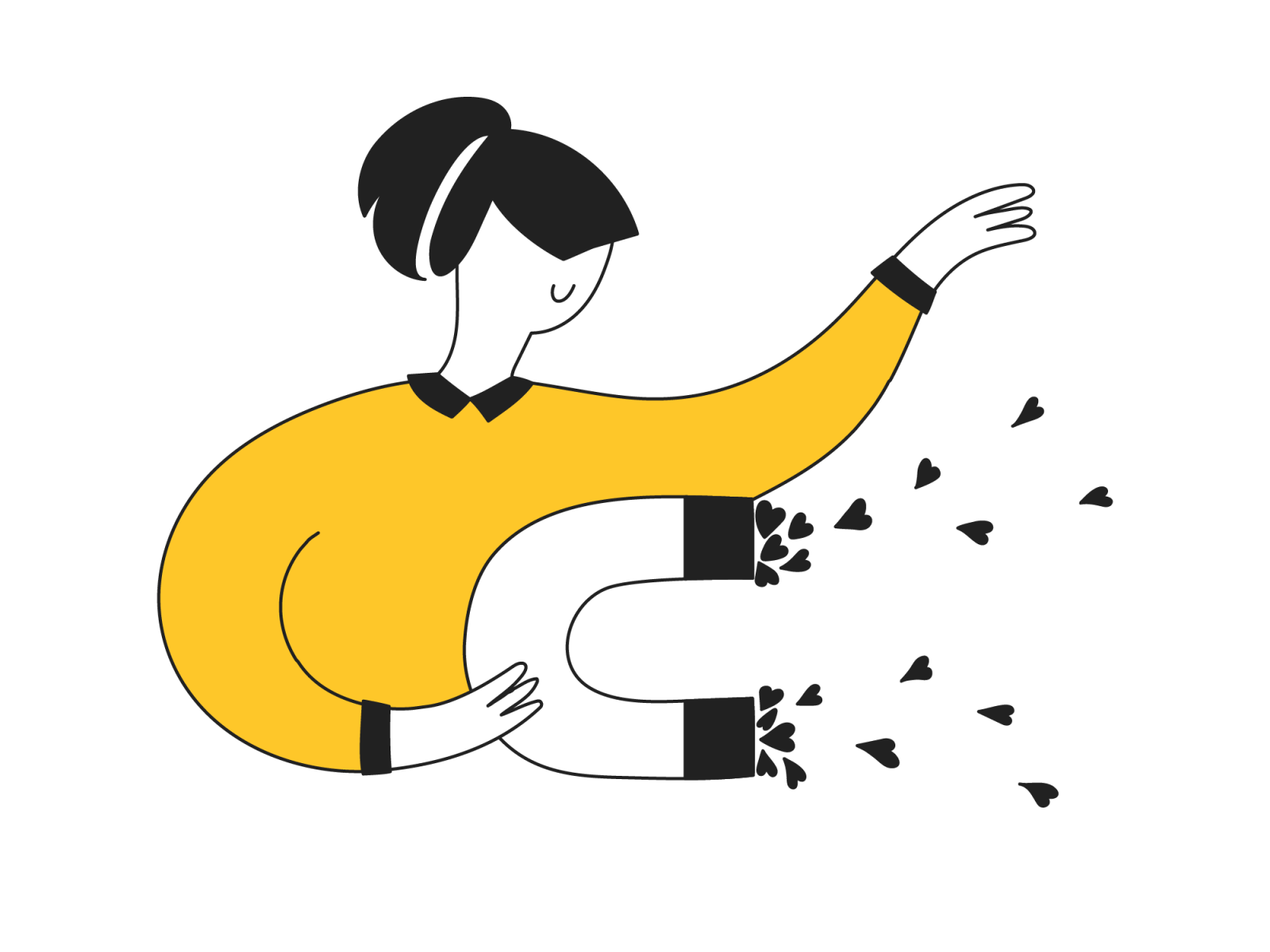 Influencer marketing is a type of word of mouth marketing that focuses on using key leaders to amplify your brand message to a larger market. Influencers can be well-known celebrities. But more often they are Instagram or YouTube personalities with a huge fan following who can advertise your product or services through any social media platform.
All you need to do is to connect with these influencers and give them insights about your product or service so that they can talk about it in the public. Many people buy products or services based on the influencer's recommendations. A recent study shows that ad spend on influencer marketing can reach up to 10 billion dollars by 2021. It helps you to generate a good return on investment i.e ROI.
#5. Social messaging

The next latest trend in the list is social messaging. Social messaging channels are evolving as the new features are constantly getting added. Many people consult on social media before deciding to buy any product. They want their brands to be honest, helpful and friendly.
Social media interactions tell people a lot about the brand and how brands value their customers. Talking about the opportunity it has to offer in the future, we can see that there are 1.3 billion monthly users in Facebook Messenger. Also, 10 billion messages are sent between people and businesses every month.
WhatsApp has around 1.6 billion active users and 55 billion messages are sent via WhatsApp every day. While these significant people are busy messaging now and then, it's better to focus more on where your potential customers are hanging out. It can also help in providing support and assistance to your customers now and then.
With Facebook Messenger you can:
Book Appointments.
Lead generation using Chatbots.
Get Feedback and ratings during a conversation.
Deliver content.
There are other social messaging tools with many useful features. You can select the messaging platform according to your audience's presence.
For example, if you want to put your focus on young audiences. Instagram would be an ideal platform because of its huge number of young audience base. You can choose other platforms in the same way according to your audience bracket and product or service relevance.
#6. Personalized marketing
Increased data collection and advancement in technology have already had a huge impact on the level of personalization. Many customers tend to choose brands that provide a personalised experience. Marketing personalization is no longer limited to changing the name of a person addressed in the emails and newsletters.
Today, AI has made it easy to hyper personalize everything. From content to design to product recommendation or anything in between is personalised by getting all the insights from social media and other platforms. Study shows that people are annoyed with the blast of generic advertisements in the past years. To stay ahead of the curve in 2020 you need to personalise your marketing, which means personalised products, content, emails, and many more.
#7. Video marketing

Video marketing is one of the most attention-drawing marketing trends in 2020. Videos are the most prefered way by which customers want to learn about the product. You can always post videos on Facebook, Instagram, TikTok, YouTube and other platforms.
Google pushes pages that include videos, higher in the ranking. One of the problems that marketers face is increasing the use of mobile devices. Long sales pages and visuals are not fit for small mobile phones in many cases. Videos remain the same regardless of the device.
It is important to focus on the type of videos you produce. The tip is to try telling your customer a story of your business and connecting them with that story. For example, you are selling bodybuilding supplements online and you target a concerned audience.
Tell them some legendary bodybuilders stories and make videos for every body type specific. 72% businesses say that using videos increased their conversion rates. 52% of consumers say that watching product videos gives them insights of the product in the most understandable manner and makes them more confident about their buying decision.
#8. Omnichannel Initiatives
Today, it is completely possible to execute effective marketing through one channel, whether it is Facebook ads, Email, Social media, or other. What is needed is to make all of these channels communicate between one another behind the scene.
For example, you want your customers to click on your Instagram post that takes them to watch a webinar you are hosting. You can send them an email the next day to sign up for the webinar that they just watched. It has more chances of turning your customers into a long term customer because they no longer feel that they are in one to one communication.
The omnichannel initiative works because people switch between multiple devices to use throughout the day. They don't care about the integration that happens behind the scene. You can use email, social media, chatbots, SMS, desktop notifications, paid ads and retargeting, but all of the above it's no longer enough to create strategies for each one of them in isolation.
You need to take a more holistic approach and ensure that these channels are speaking to each other. This way you can provide that hyper-relevant behavioural based content that we discussed.
Conclusion
Overall, Artificial Intelligence is going to be the game-changer for digital marketing in 2020. The modern way of conveying information about products or services has been enhanced with the help of Artificial Intelligence. As a digital marketer, you will have to learn and adapt to these new trends to stay relevant in 2020 for digital marketing.
About the Author!
Piyush Jain is the founder and CEO of Simpalm, a mobile app development company in the USA. Piyush founded Simpalm in 2009 and has grown it to be a leading mobile and web development company in the DMV area. With a Ph.D. from Johns Hopkins and a strong background in technology and entrepreneurship, he understands how to solve problems using technology. Under his leadership, Simpalm has delivered 300+ mobile apps and web solutions to clients in startups, enterprises and the federal sector.