9 Highly Profitable Niches For Starting A Blog In College
Anyone familiar with the internet knows how profitable creating a blog is. It is one of the best ways to offer information to users. And the good news is that anyone can create a blog. What's more, you can even create a blog during your college years, which, in our opinion, is one of the best things you can do.
Creating a blog is one thing but identifying which niche to choose is an entirely different thing. It's crucial because you can start writing on any niche initially, but after some, you'll run out of ideas. It happens because you don't have in-depth knowledge about the niche.
So, it's essential that you first identify which niches are most profitable. After knowing the niches, you have to analyze whether you have enough knowledge about them. It is because if you don't, you'll eventually have to stop posting, and not being active will definitely decrease the traffic.
To make matters simple for you, we'll be telling you 9 highly profitable niches for starting a blog in college.
Let's begin.
1. Health & Fitness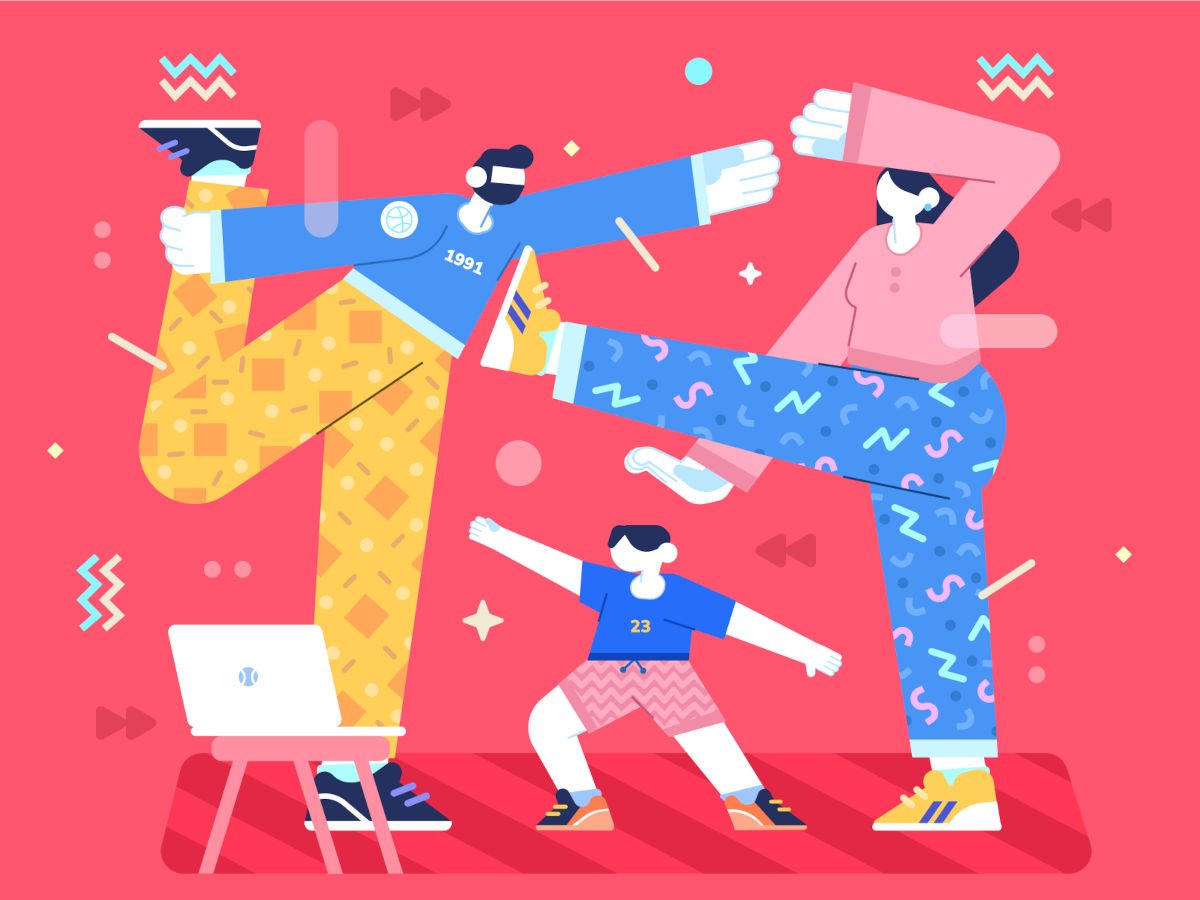 Amidst the COVID-19, people realized how important it is to take care of their health. They realized no medicines would work if they don't take care of their health. Because of the risk of catching the virus, people started searching for ways of being fit & healthy.
Even now that the effects of COVID-19 have subsided a bit, people are still searching for ways to stay fit and healthy. You can start a blog in this niche easily. You don't have to have a degree to write about health but you do if you'll be covering the actual science.
Apart from that, there are lots of things you can write about. You can cover basic health tips or how to do different exercises. Creating diet charts is also an excellent way to drive more traffic to your blog.
There are so many topics in health and fitness that there is no end to what you can write on. Also, you can keep your blog about multiple categories in health. You don't have to confine yourself.
2. Cryptocurrency
The finance sector has seen the introduction of Bitcoin, Ethereum, Dogecoin, and many other cryptocurrencies. All the cryptocurrencies brought serious opportunities and changes with them. But still, many people don't know what they are and how they work.
Popular websites like CoinDesk are entirely dedicated to the latest news and trends in cryptocurrencies. And they operate at a massive scale. So you can imagine the potential of creating a blog in this niche.
The popular websites cover the latest news. You can do that or create a different form of content. You can write about the basic terminologies, the technology behind cryptocurrencies (Blockchain), and many other things that most people don't know about.
You can even talk about the future of cryptocurrencies. This is a growing industry and people need knowledge about it.
3. Electric Vehicles
There is no doubt about the fact that electric vehicles are the future. All the major automotive companies are transitioning to electric vehicles.
Companies and people realize that environment-friendly vehicles have to be manufactured as humans have already done a lot of damage to the environment. Apart from being eco-friendly, they're also cost-efficient.
You can create a blog to educate people about electric cars, bikes, and everything in between. Technology is constantly getting better. So, there will always be something to write about.
You can also write blogs about the difference between fuel and electric vehicles because many people want to know why electric vehicles are better. All in all, it is an excellent niche for starting a blog.
4. Passive Income
People are on a constant hunt to earn more. Most people search daily for ways to earn extra money to afford their hobbies and interests. It is because of this that you constantly see advertisements on how to earn more money. But the thing is, most of those ads are scams and just want people to open the website.
Creating a blog on ideas and ways to earn passive income is a hit. It will stay relevant for as long as we have the concept of money. In the process of writing, you'll discover lots of ways to try for yourself. So, we recommend that you start a blog on it.
5. Personal Development

Nowadays, people are suffering from more mental health problems than ever. It is because of the stress in everyday lives, and also COVID-19 was a major contributor. Age-old practices like Meditation and Mindfulness are slowly becoming popular again.
Life coaches around the globe are getting more important because of the increase in such problems. You can also create a blog related to personal development to cover how one can deal with depression, and anxiety and become more aware of the present moment.
It is an interesting niche because you can share your experiences and relate to an issue more if you suffered it sometime in the past.
6. Food
In college, you'll sometimes eat restaurant food, but you'll often eat food cooked by you to save money. Would you let your effort of cooking food or eating outside go unnoticed? You definitely should not. You can use your newfound cooking skill to your advantage by starting a food blog.
In the food blog, you can mainly focus on your recipes. Other than that, you can tell stories about the restaurant food. Many students like you will benefit from the blog because they'll also be on a hunt to save as much money as they can.
Make sure to accompany each blog with images because when people can see what the cooked food looks like, they're more likely to cook it themselves.
7. Relationships
During your college time, you'll meet lots of people. Some people will become your friends, and with some, you'll start a romantic relationship. Starting a friendship or relationship is pretty easy.
Anyone can do it. But the real difficulty starts when you have to manage them. By manage, we mean- give time, listen, communicate, and understand.
Most college students have a hard time managing friendships and relationships because of many responsibilities. The pressure of completing assignments, working, and earning money is also essential. Slowly, students learn how to take care of all the aspects of college.
Because relationships hold so much value in the college years, we highly recommend you consider this niche for starting a blog. When you give the right advice that works, your audience will only grow. Moreover, you can come across many people who can share their experiences, and you can further share them on your blog.
8. Travel
To enjoy and understand life, travel is the best thing you can do. It is enjoyable, and you get to understand many cultures you had no idea about. You can do it in college alone or with friends.
Go for a hiking trip or to a different part of the country on your vacations and understand life from other peoples' perspectives. It will expand your mind and how you look at things. While traveling, you can make other people feel like they're traveling with you through a blog.
You can share your experiences, pictures, what to do and the expenses. Knowing these things are very important before going on trips. Believe us, other college students who'll read your blogs will thank you. Also, if you love traveling, sharing it through a blog won't make it seem like something you're doing forcefully.
9. Pets

Most people love dogs and cats. Pets can brighten up your day. After a tiring day, when they come towards you with their wagging tails, we feel there is no sight & feeling better than that. If you also love them or had pets when you were young, you may know a lot about how to take care of them.
With all the love and knowledge about pets, you can start a blog related to them. In college, many people not just leave their families, but also their pets.
They think about keeping a pet during college time but then discard the thought because of other responsibilities. They may reconsider it if you can tell them ways to do it effectively through your blogs.
Instead of targeting college students, you can target other pet lovers because anyone can benefit from the information about pets. Moreover, when you write about pets, you won't feel like you're doing a task because you actually love them.
Conclusion
Finding a niche for creating a blog can seem challenging at first. But believe us, it doesn't have to be difficult when you know which niches bring the best results. We can assure you that you'll find at least one niche in which you're good at creating content.
In this article, we talked about 9 highly profitable niches you can start a blog in while you're in college. We also talked about why people are interested in them. We hope choosing a niche becomes easy for you after reading this article.
About the Author!
Janie Kelley is an expert assignment writer presently working at Grow With Grades (GWG). Grow With Grades assignment help in Sydney is handled by her, meaning she takes care of all assignments from Sydney. She helps college and university students get their desired grades. The assignments she writes are primarily for psychology students thanks to her personal development journey over the years.