Founded in Italy, Espresso Lane marketed a top-notch blend of coffee drinks in the following countries:
India
Japan
China
Brazil
Germany
United States
United Kingdom
Now, it is served in more than 50,000 world's best cafes and restaurants. How amazing it is!
The espresso lane to global markets case study solution unveils the key reasons for this international expansion and all its sources of competitive advantages.
Moreover, this case analysis goes on to outline all the recommendations for this brand to enter the United States, India, and Brazil.
In addition, it also highlights all the practical examples of challenges faced by this brand. It talks about the following points:
Introduction
Why and how did it maximize its international expansion
Deeply analyzing multiple markets of the world
Conclusion and references
Marketing strategy of Espresso Lane
1. Knows its target audience
First things first!
The brand has taken time to identify and understand its target audience.
By keeping the potential clients in mind, it actually understands what their needs and desires are.
Espresso Lane leveraged social listening tools to figure out why people make and take coffee. It uses social media to build a global marketing strategy.
2. Pricing technique
Due to the rise in the prices of coffee beans, the company increased its prices. But it did not level up the price of Espresso coffee.
Now, Espresso machines are in different locations, making them more accessible worldwide. Therefore, the prices are kept lower.
3. Product recognization
Espresso contains a considerable amount of caffeine as compared to other coffee drinks. Hence it is pretty stronger than other drinks.

Now people adore taking Espresso shots because it is enriched in flavor and spark their energy level daily.
Apart from these shots, people also like to take the following Espresso drinks:
Latte
Mocha
Cappuccino
Macchiato
Americano
Flat White
4. Makes it easier for consumers to repeat purchase
An excellent step to generating recurring revenue from customers was to make it easy and simple for them to repeat purchases.
Due to the subscription service, they never run short of supply. It is a convenient method packed with numerous benefits, such as free home delivery, discounts, and other flexibilities.
This step adds value to the customer's credit. As a result, they redeem every single month by logging in and choosing their favorite flavor to drink.
Additionally, if any of their customers do not want to avail of the subscription service, they can reorder the same item repeatedly.
They do not have to sign in and click on the "reorder" button. Pressing this button automatically takes them to the drink they ordered last time.
5. Stays innovative with new drinks
In this era of competition, innovators are resilient. Having an innovative mindset helps you to rock the industry.
If your products and services best fit customers' needs, you can then concentrate on long-term revenues.
Following this practice, Espresso Lane keeps innovating with new drinks in order to keep customers engaged. The new flavors are introduced seasonally.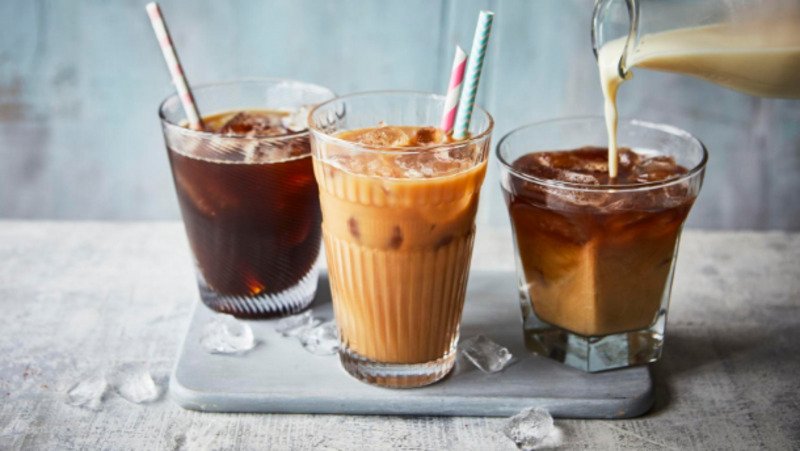 The main point here is to give target customers something new to try. This strategy helps to keep the customers interested.
In addition, the company does not afraid to bring brand new ideas to the table, make solid decisions, and keep going in the right direction.
It believes in its excellent services and keeps on improving them.
6. Follows a strategy based on a luxurious lifestyle
These days, luxury lifestyle marketing has totally changed.
You cannot simply market your brand's picture and expect your target audience to like it.
Not at all!
What is luxury lifestyle marketing?
The process in which a specific brand forms a strong relationship with ideal prospects by sharing its interests and values is called luxury lifestyle marketing.
All brands have their unique identities.
Unlike other companies, Espresso Lane avoids selling its coffee as mediocre coffee.
Instead, it leaves a long-lasting impression on people's minds and sells based on experience.
It uses a particular vocabulary set directly associated with a luxurious universe.
To appeal to its lifestyle customers, the brand focuses on these two questions:
What particular values does it want to promote?
What is the best way to make an emotional connection with target consumers?
7. Tries different things
In times like these, business branding has become more significant than ever.
Business branding does not only mean having colorful logos. Instead, it is the absolute identity of your business.
Business brand copes with your business personality.
You know that there are multiple alternative ways to drink coffee. With that in mind, Espresso Lane lets its customers use other techniques to drink coffee, such as filter coffee.
In simple words, it has created a one-stop shop for coffee.
8. Business model – a secret formula
The company had already invented coffee machines; its business model was quite different than today.
The senior executives believed that they had to sell an expensive product. According to them, it is one of the best ways to excel in the market.
The truth is that a middle-class man could not buy such an expensive coffee machine. That's why this model was proven wrong.
With that in mind, the firm changed its business model. The CEO believed he could not sell Espresso just like other coffee drinks.
He instantly stopped machine sales and decided to improve customer experience. According to him, people like to buy when they have a better user experience with the brand.
Till now, this principle has become the core belief of the company. It started with chains of coffee stores.
It was the biggest development being done in the history of this brand.
It is the customer experience that matters a lot – more crucial than the product itself.
9. Four Ps of marketing
The 4 Ps of marketing is a marketing concept that sums up the four primary points of a business marketing strategy.
This company religiously focuses on the four Ps – Product, Price, Place, and Promotion.
In order to craft the best marketing strategy, it adopted the four Ps of marketing.
Product
Product is the item that the company actually sells.
Espresso Lane comprehends consumers' behavior and maintains product standards that best fit their needs and expectations.
It understands what things to try in order to stay ahead of competitors. Most importantly, it focuses on this marketing pillar to get to know what makes the drink so great.
Place
In the field of marketing, place refers to a location.
Espresso Lane evaluates the buying behavior of customers and all the distribution channels to strengthen its brand.
Where are its competitors?
Where are their customers located?
Which specific channels are working for it?
It always keeps the customers in mind.
Price
This marketing element refers to how much brands charge for their specific product.
It might seem quite simple and easy to understand the pricing factor, but it is really challenging to set the best price.
Price is one of the most important factors of marketing strategy. With that in mind, Espresso Lane concentrates on the brand's positioning and numerous other elements.
It focuses on these vital questions:
The lowest possible price for Espresso
The highest price that target consumers are willing to pay
The prices charged by its competitors
Promotion
Majority of brands like this marketing element. After employing the above-mentioned Ps, Espresso Lane focuses on promoting itself.
It engages consumers by promoting itself. Instead of showcasing its product's benefits to people, it focuses on user experience.
How does it promote itself?
It promotes itself by responding to these questions:
Does the Espresso market impact by season?
Which specific channels does the target audience use?
What is the best time to promote its product?
What is the most appealing way to promote its brand?
How do its competitors promote its products?
It makes use of these promoting channels:
Social media
Email
Google ads
Facebook ads
Affiliate marketing
These four marketing Ps may seem daunting, but they are quite significant to crafting a top-quality marketing plan.
Concentrating on these 4 Ps gives Espresso Lane an edge over competitors.
Final Words
This was a detailed overview of how Espresso Lane has proved itself a market leader.
The marketing strategy of Espresso Lane can be boiled down into these steps:
Knows its target audience
Pricing technique
Product recognization
Makes it easier for consumers to repeat purchase
Stays innovative with new drinks
Follows a strategy based on a luxurious lifestyle
Tries different things
Business model – a secret formula
Four P's of marketing
Following this brand's marketing tactics, you can also skyrocket your sales.
However, if you have any queries about this article, you are allowed to ask in the comment section. We would like to help you.
About the Author!
Afrasiab Ahmad is a professional content writer with extensive expertise in providing fully customizable writing solutions. He is also a passionate blogger and also a content writer, he wrote many high-quality articles in the field of education and technology for many good companies. He is currently working as an article help specialist for essay48.com, caseprofessors.com. Also visit his LinkedIn profile.