How to Boost Your Online Presence with a Facebook Page
Illustration by Serj Marco via Dribbble
It can be challenging for small businesses to grow outside their locations and markets. We are here to guide you through creating a valuable online presence and connecting with customers worldwide.
You can increase your online and local sales by building an online presence. It will help your raise awareness about your business and find more customers. Plan your business goals by learning which Facebook platform is right for you.
With more than a billion people on Facebook, you are bound to connect with people worldwide looking for precisely what you are offering. People are and will always be interested in buying products from other countries, giving you the perfect opportunity to broaden the horizons of your business.
Setting up a Facebook page is free, and it will let your old and promising new customers discover and learn about your brand, products, and offerings. You will be able to communicate and make meaningful connections with your customers easily anywhere and anytime.
Blueprint eLearning course will help you learn how to make your posts more engaging for customers, the best time to post and what will inspire your potential customers to take action on your Facebook page, consequently bringing more crowd and more success.
Facebook blueprint is the future for a successful business:
Bring your business to the online world and explore the step-by-step tutorials that can help you build your company's digital marketing knowledge and campaign.

A Facebook Business Page will help your customers find you quickly and contact you effortlessly, bringing in traffic and letting you represent your Facebook Page as a digital storefront. Once your page is live, you can invite your friends and family to follow you and spread the word.
Keep your friends, family, and customers updated about your business. Let them know what new products you will introduce and what offers, sales and promotions you have going on your page. You can keep your customers engaged and interested with event notifications, product updates and company information.
Build your community, so your customers grow with you. They will develop an attachment with your brand as they will continuously be updated and informed about what's new with your company.
Another way to build your company through an online presence is to create an ad in Ads Manager. Ads Manager is your starting point for running ads on Facebook, Instagram, Messenger or Audience Network.
To keep track of how well your campaigns are performing, where and when the ads will run, you need an Ads Manager on Facebook. It's an all-in-one tool for creating ads. You can not only bring traffic to your page through ads, but it's a great way to represent the motto and aim of your business.
It's a great way to increase followers and brings in as much positive engagement as possible.
You will be able to identify your potential customers and then market your products accordingly with a customised ad tailored to your needs and your customers'.
Market your business more effectively with Facebook:
It's not easy to grow your business with an international audience, but if you are ready to build, you have to identify the correct markets for your business in other parts of the world.
You don't have to worry about the vast traffic Facebook gets each day. Facebook Business is uniquely designed and very tactfully curated to help you find the people most likely to be interested in your business.
It doesn't matter where they are in the world because Facebook is skillfully positioned to unlock valuable insights about people and the market required for you.
Once you have determined your targeted audience through data and insights, you will be able to deliver your campaigns and offers to the right audience at the right time.
Use the perfectly designed tools specifically for cross-border marketing to figure solutions to dynamic language optimisation, multi-city targeting and international look-alike audiences.
You can choose to optimise your campaigns, and Facebook will automatically monitor ad performance and reach the people most likely to be interested in your business, products and company.
Facebook ads will optimise your budget according to your business plan. It will let you learn more about reaching the right people globally.
Facebook is committed to empowering every business, be it small or big, to connect with customers and reach their business goals with maximum success and traffic through Blueprint – the global education program for all sizes of businesses.
Build your online presence step-by-step: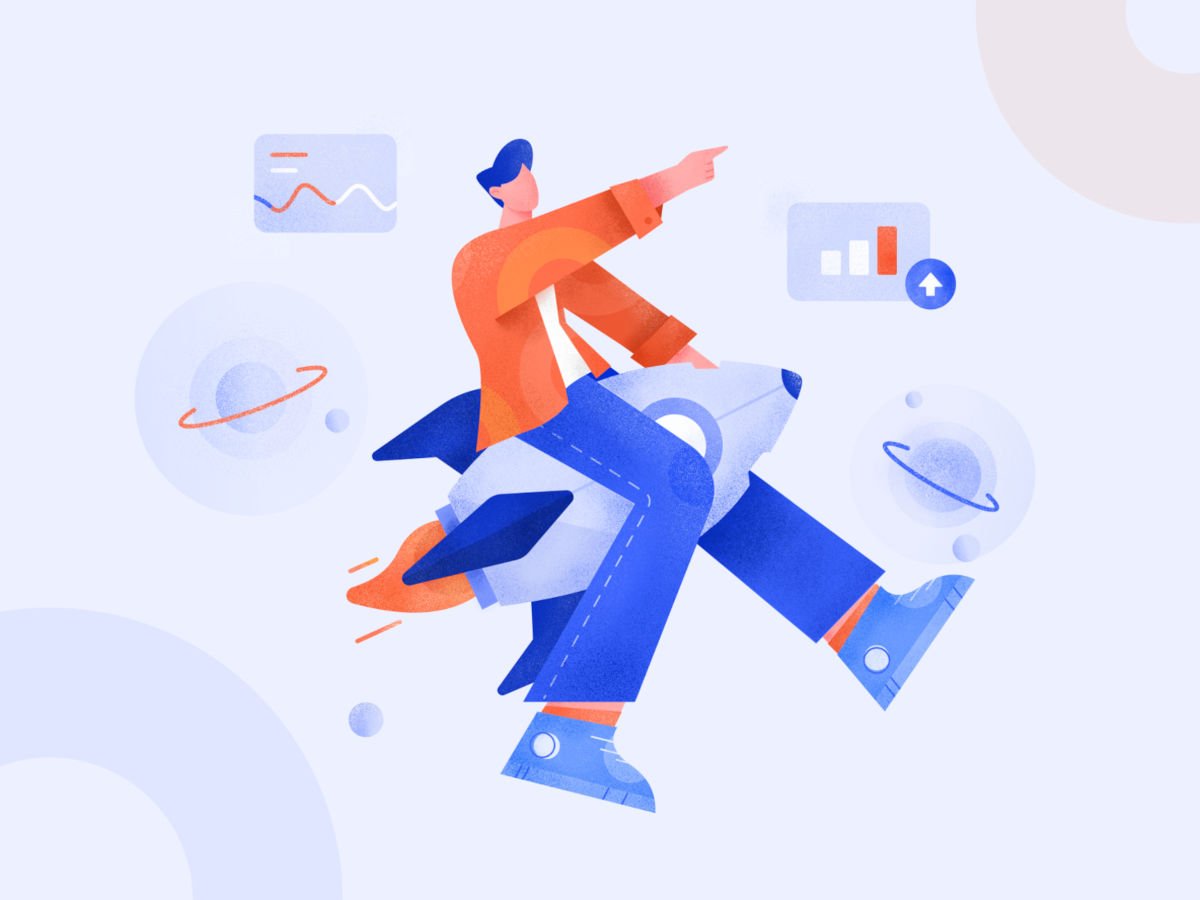 It's essential to determine the right Facebook platform so you can spread your business with as much success as possible. It's crucial to understand the social media landscape and decide which optimal social media channels will work for your business.
Multiple businesses have opted for a Facebook Business page like STORED, which claims to be London's most hassle-free storage company. They offer door-to-door storage in simple three easy steps.
First is the straightforward booking process, which only takes a few seconds. Visit their website, select the storage unit's size that will fit all your belongings efficiently, and pick the time slot most convenient for you. The team will do the rest.
They also offer free pickups and easy removals. Their team will arrive at your doorstep at the address and time slot. They will singlehandedly pick up all your stuff, load and unload it at the storage facility so you can sit back and relax.
The rugged and back-breaking work of packing, moving, loading and unloading is the team's responsibility if you give them a chance. As mentioned earlier, returns are also relatively straightforward. You have to log into your account and book a return to get one or all of your stuff back when you need them.
People have an online presence to connect with people and share with their community. Hence, it's essential to communicate with your customers where they are on social media to market your business.
When you choose a suitable social media platform, you can put all your energy, attention and resources to gain maximum engagement. It will have the most impact resulting fruitful for you.
The first step is to create a goal. It should include the following:
Provide customer gratification and impeccable services.
Grow awareness and expand your audience
Maximum engagement with customers
Positively increase sales
People often use multiple social media platforms and use them for different purposes. Your ultimate goal is to reach them all as vastly as possible.
The next step is to determine your targeted audience and learn about them. The kind of people you aim to reach will play a significant role in determining the right channel for your business.
There are a few ways you can define your addressed audience – demographics, interests and behaviours.
Demographics include the primary and critical information regarding your crowds like age, gender, location, occupation level, household and income. Interests show what's common among your audience.
Such as in certain activities, products and topics. Lastly, behaviours deal with similarity in habits or whether they read the same articles and publications.
When you have chosen which social media platform to go with according to your demographics, the next step is to ponder what content you want to post on your Facebook Business Page. It can either be images, videos, text or a combination of them all.
Before you dive into one or all three, observe how people engage with your content on your page. Observe which media platform gets the most attention, engagement and response, then post accordingly.
Make a social media map for your business:
Determine what business goal you wish to achieve by sharing your content on social media. If your business goal map prioritises customers, remember to talk to your current customers and ask them about their concerns, hobbies and interests. If they mention any issue, then look into it promptly.
If possible, conduct surveys, in-home studies, and interviews to understand your audience better to give them the best of services and get loyal customers with a booming business.
The three most important social media platforms to boost your online presence and ultimately your sales are Facebook, Instagram and Whatsapp.
Facebook can help you expand sales, keep in touch, and build your community. Instagram will aid in increasing awareness about your brand and helping you get it discovered by the masses. Whatsapp will allow you to communicate with your customers directly.
One more important factor of your social media business map should include the way you share content.
Share aesthetic and relevant photos to capture your audience's attention. With the help of text, you can educate and put forward information regarding your brand and company. It's also important to entertain your audience, and you can do that by sharing fun and exciting yet informative videos.
Have a consistent brand for your business:
When you take time to define your brand and help your workers to understand it better, only then you can be consistent about your brand on social media. Haphazardly or fleetingly giving a thought to your brand won't provide any positive outcome.
Your brand should be more than just a logo. It would be best to determine how you want people to feel about your brand and how you want others to describe it. That's why it is essential to understand your brand first and foremost clearly.
Your brand should be consistent wherever and whenever people interact with it so they can associate a certain feeling, emotion and purpose to it. It should be recognisable in its interaction with old and new customers.
About the Author!
Nathan Enoch Burridge has been a part of the Digital Marketing Industry as a Writer for years. His passion is to help people in every aspect of online marketing flows through his in- depth expertise and industry coverage. Nathan Burridge is also an author for several niches currently with Storage Units Bristol, including tech blogs. He likes spending his time with family, studying cultures, working for positive change, even voluntarily.