The Internet is vital to building your media brand. But this cyber-land of opportunity can become a danger zone without careful planning. Taking action today will strengthen your media brand for the changes of tomorrow.
Get started now with the top ways to build your media brand on the Internet.
#1. Use the Internet to Build Upon Your Traditional Media Brand
Anyone can launch a website. The trick is to add to your current media success rather than detract from it.
If you run a newspaper or magazine, it's easy to post all of your content online. What will that do to your paid subscriptions and cash flow? If you manage a TV station, will viewers stick around for the 6 o'clock news when they can get all your news for free at 4 o'clock?
While web journalism is a valuable outlet, you need a strategy that will build your brand online and off. Ultimately, you want to drive traffic between your traditional media base and your new media platforms.
#2. Offer Something Different Than Your Competitors
Many media websites offer the same information and even have the same look. Use that to your advantage as you plan for your site to bring something different to your readers.
Too many sites bombard visitors with as many links, videos, drop-down menus and pop-up ads as they can. You may discover less is more — that if you offer quality, targeted information, your site will have more of an impact and be easier to manage.
#3. Social Media Sites Can Help Build Your Brand

Nowadays, setting up social media for any business using sites like Facebook and Twitter is expected.
They need to be as carefully managed as all of your other media products.
What may start as a simple Facebook post can devolve into hurtful name-calling once visitors start posting comments. You can treat it as acceptable free speech or something that has to be deleted immediately.
Make those social media policy judgments now so that your visitors know the rules. Beyond that, decide how social networking tools will lure readers to your other media products.
Steps to Follow
Here we are going to discuss about some important steps you need to follow in social media marketing. If you can correctly follow them, getting the maximum return from this process is not so difficult. If you want to have thousands of Facebook fans, Twitter followers or YouTube viewers around your social media profiles, consider this is a must.
As the first step, select the most suitable social media platform to market your product. All the available social media websites are not same. They have different features, options, opportunities and strengths. For examples, Facebook and Twitter are suitable for brand promotions and customer relationship development, but LinkedIn is much suitable for business to business conversations. Hence, select the best platform to perform according to your marketing goals and aims.
Be active on social marketing. Updating your social media profile and posting content once in a while should not be done. You need to update your pages regularly with new, useful and interesting content. This helps you to show more visibility and increase brand awareness. Some may not have a clear idea about the time they need to post content. It should be decided according to the behaviors of your target audience. You must post content on times when your fans come online.
Engaging with your fans and followers is really important in this process. Always ask questions from others, post useful tips, conduct contests, comment on posts, and answer to other's questions. Try to post content that your audience is looking for and avoid selling your business. It will help you to create deeper relationships with your audience.
Being exceptional is not so easy. Always try new things; post creative, fresh and relevant ideas. This will help to provide a unique valve to your business and show your expertise in the industry. When people feel that you are an expert, they become loyal to you.
Social media marketing is a brutal war. You need to be smart, intelligent and talented in order to survive and win this battle. Hence, wear these armors to protect your business in social media battle.
#4. Develop a Plan to Manage These New Resources
All of these free resources are great, but they can drain you mentally and physically from the overall goals of your brand. Who's going to go out and chase down news if everyone on your staff is working to create the world's best media website?
Set limits for yourself and your staff on how much time will be devoted to new media platforms. Your presence on the Internet will be a work in progress forever.
#5. Monitor Changing Technology
Find similar media outlets which are slightly larger than your operation and regularly check their websites. Often, you'll get a glimpse of the future. It's easy to become both dazzled and discouraged by what's next — dazzled because of what new tools or layouts can do, but discouraged because you realize it's hard to keep up.
#6. Identify Target Audience
The goal of mass media would seem to be reaching the masses. Yet if you try to use your media brand to speak to everyone, you actually speak to no one in particular. Failing to connect with a target audience will hurt your ability to attract the people you want, and in turn, advertisers who are critical to your success.
Know how a target audience is critical to any media brand's success.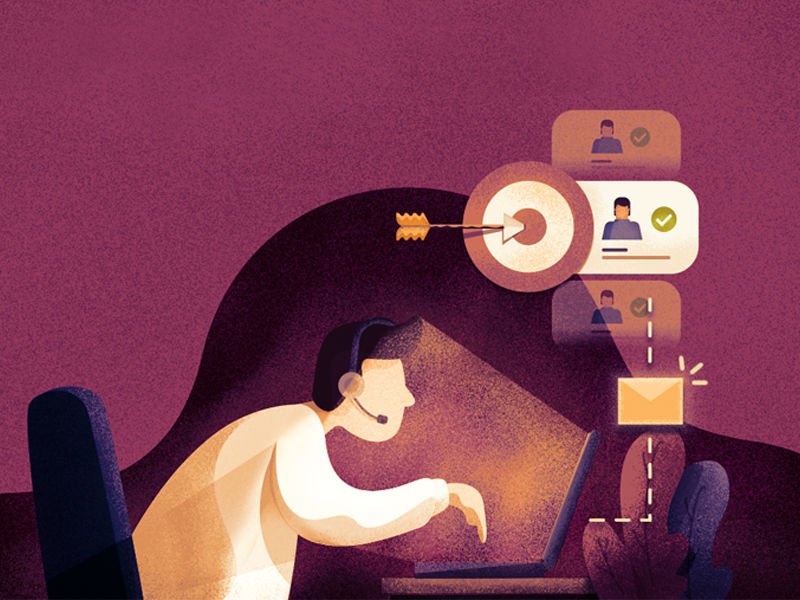 Reaching the People You Want
Even in mass media, certain groups of people are more important to your success than others.
These are the people in key demographic groups. They may be people of certain ages, races or gender.
Generally speaking, most media companies want to reach adults who range in age from 18-49 years old. Another desirable group includes adults from 25-54. Some seek out women over men.
The reason to follow these demographic trends is simple. These are the groups that appeal most to advertisers. Those who work in media sales will have an easier job bringing in money to your company if they can convince clients that your print, broadcast or online media company is the path to reach these people.
The 6 types of media advertising work best on people younger than 55. That's because once people reach their mid-50s, if they're loyal to Pepsi, Ford and Lowe's, it's tough to convince them to switch to Coke, Chevrolet and The Home Depot.
Tailoring Your Content
Look at the content your media company provides to make sure it's appealing to your target audience. If you want to reach people 18-49, stories about retirement and social security may not be of interest.
If you want to do stories on those subjects, make sure they're presented in a way that speaks to younger adults. A story on social security may be focused on young workers who have to pay up and whether they think they'll ever see social security benefits 20-30 years from now. Avoid stories about people receiving social security checks now, because that's of little interest to your target audience.
If you or your staff treat all news stories equally, it's time to stop. Filter your story ideas so that your space is filled with content that is custom-designed for the needs and desires of the people you want to attract.
Focus group research will allow you to test possible subjects to gauge interest. Health news usually scores well with women, but certain medical topics may skew toward younger people, like diet, fitness and child wellness. You won't know until you ask.
Tracking Your Results
Once you shift the focus of your content, you'll want to know if it's working. Your sales team can give you anecdotal information by hearing from clients.
A TV consultant can give you advice on how to improve your results. Other forms of media also have consultants to help you decide if you're on track.
Finding your target audience and keeping it takes time and constant dedication. In the consumer products business, the women's deodorant Secret is an example of focusing on a target market, while Right Guard deodorant does the same for men. Both brands are instantly recognizable by which types of people would use them.
Develop Your Media Brand
Keeping your brand fresh is also important, because today's 18-49 or 25-54 year olds will age. MTV's brand strategy is an example of a media company that's always changing with the times to attract today's and tomorrow's young people. If it's seen as a music channel for teenagers' parents, it loses its edge and its branding.
Never try to be all things to all people. By focusing on a target audience, you'll answer your own questions about which content to provide and how to increase your market size.
The best news is, it's the information that keeps people coming back to new media platforms. As long as you have unique content and continually strive to build your media brand, the flashy gizmos are window dressing.
About the Author!
Rebecca Carter is one of the dissertation writers at the essay writing service UK-Essays.com. Besides, she is fond of traveling. In this case, she has visited a lot of countries all around the world. It should be noted that photography is her other passion. Some years ago she was providing some bloggers with wonderful pictures.