How To Design Your Logo In 12 Steps: The Ultimate Guide
There is no such thing as a brand without a logo. A logo majorly impacts how your customers will perceive your brand. That is the reason you want your logo to stand out and to be presented in a unique way. But how to do all that?
Worry not for we have here the ultimate guide that will teach you everything there is to know about designing the perfect logo for your business.
We will tackle everything from defining your brand's identity and making you understand what makes a great logo. You will know how to make the right design choices and how to navigate through all the design processes like a pro.
Let's get into it, shall we? Let's learn how to design your logo in 12 steps.
#1. Your Logo Should Be Aesthetically Pleasing
Your logo has to be a mesmerizing sight that just catches the eye of your customers right away. Like putting up a picture on Facebook, or creating your own avatar on Snapchat, you want yourself to look the very best in a picture because many people would see it.
Plus a picture of you on a certain app may say a lot about you and you may attract someone's attention and they want to get to know you better. That is exactly how a catchy logo works. Once you put the logo on your brand or business it gets the attention it deserves and people want to know more and want to get the things you sell.
A logo is something that leaves a huge imprint on a customer when they see it for the first time because even if the first impression isn't the last, it does tend to leave a lasting impact. So a logo will show your potential customers if you are the right choice for them or not.
Therefore when a logo is presented well and just depicts what you stand for, its impact has an everlasting effect on the customers and we all know that logo is the face of what you are offering your customers. So your logo should look remarkable because it is presented on your website, the packaging of your products, and the business cards.
#2. Create A Unique Brand Identity

A unique brand identity is created by your values, the way you communicate your product, and what people feel when they see your logo. So a brand identity means the personality of your business.
I believe there is not a single business owner who hasn't thought hard about their logo showing the world the personality of their business. Get a knee-deep understanding of your brand's core personality and voila, you get a successful logo that will be the apple of everyone's eye.
If you are confused about how to reach your brand's personality then don't worry, I have got some pointers that will help you loads in finding your brand's personality.
Why are you starting the business?
What is the aim of your business, its vision, its mission, and its values?
What makes your business stand out among other competitors?
What are the things that come to your mind when you visualize your own logo?
Take someone else's opinion! Ask them what they see when they see your logo.
#3. Put Your Imaginative Logo In A Solid Visual Imagery
When it comes to designing your own logo you already have a certain idea of how you want your logo to look like. But explaining to your team members what your logo should be like is the hard part.
That is the reason I have come up with two main points that will help in putting your imaginary logo into an actual, solid, state.
One more thing if you are someone who doesn't have the slightest idea of what your logo should be like then I suggest you brainstorm first.
Take a look at the two main points that will help you in finding the right logo through brainstorming and then creating a visualization of your imaginary logo:
Brainstorm: You can do a little brainstorming session with your business mates and ask them to share their thoughts about the brand. If they come up with something great, you can collect those ideas to make your logo's design creative and stand out. Also, think about what your audience will think when they see your brand's logo.
Make A Moodboard: Moodboard is known to be the visual representation of your idea that is in your mind. You can make a collage of certain images, add different colors to the pictures, create different samples. A moodboard is created due to two reasons: it refines your ideas, and it helps you communicate with other people effectively. So this could be the perfect way for you to get inspired as a moodboard gives you the opportunity to create a visualized version of your ideas that you collected during brainstorming.
#4. Know Your Competition
There is no single field that doesn't have any competition. Sometimes it happens that your competition is so good that it takes loads of strategic ways to beat them and get on the top.
Same thing goes with the business owners. Each one of the business owners wants to create a unique business to attract the majority of customers.
When you study your competitor's ways and strategies you will get to have a clear idea of how they are getting things done. If they pop up on the first page of the search engine then it means they have the highest number of customers as well.
Here's what you should do: you should note down the points of what they are offering their customers and what makes them stand out, especially their logo. Keep an eye out and make a list of things they are not doing and that could be a gateway for you to excel.
Take a good enough look at their logo to find what, what their logo lacks while presenting and you definitely do not make the same mistake.
If you see that your competitor is going for a lively, colorful logo then you should do the total opposite by turning to a more classic yet traditional way. Nothing can beat the classic way of representing a logo!
#5. Try Out Different Design Styles For Your Logo
When you have reached this point that means you are done with collecting ideas for your logo and you know how will it look. Now it is time to playfully try out different design styles and choose one that makes the visual representation of your logo in the best way possible.
With the design styles, you have to keep in mind the other elements too like colors, fonts, or in which shape the logo will be presented. I will be tackling other elements too but first, you need to choose a design style for your logo.
The design of the logo is going to be the foundation on which you will be later testing out colors and font. The first and foremost thing that you do is pick the right design that is aesthetically pleasing and suits your brand's concept. Down below are some ideas that might help you choose the best one that goes with your brand.
Classic Style: A classic style design helps you in presenting a picture that the logo is authentic and exists since olden times. This type of logo attracts many customers because they may think that your brand is reliable and trustworthy. Classic logos tend to be more timeless and memorable and they look amazing.
Vintage or Retro Style: Vintage or retro-styled logos are often found in a stamp or badge way. They arouse some kind of nostalgic feeling in audience members. If you choose to create your logo with a color palette that includes brown and beige or certain colors that are dulled or muted, that will fit this style beautifully.
Modern Or Minimalistic Style: This style clearly shows the clean and clear aesthetic logo to the audience. When the designers choose this design that means they don't want a bulky and heavy representation of the logo but quite the opposite like the "less is more" approach. In this style, you use lots of whitespaces and filling it up with minimalistic details to make your logo sleek and smooth.
Polychromatic Style: This type of style is chosen to attract customers who are young at heart. So you want to depict the fun and colorful sight of your brand and to make your brand shine through. Choose various colors and combine them to create a friendly, positive.
Which one will attract the customers or which one will be memorable or will stay in minds of your customers longer? Make sure you are choosing the right and the best style.
#6. Choose From The 10 Types Of Logos
The right type of logo has a huge impact on the customers and it helps your brand to stand out with its uniqueness. In addition, there are a total of 10 types of logos that you can choose from when you are in the process of creating your own logo.
So the right type of logos can be placed into ten categories:
Emblems logos
Pictorial marks (logo symbols)
Logotypes (Wordmarks)
Lettermarks (Monogram logos)
Abstract logos marks
Mascot logos
Combination mark logos
Slime Style Logos
Font In Shape
Letter Forms
#7. Which Color Schemes To Choose?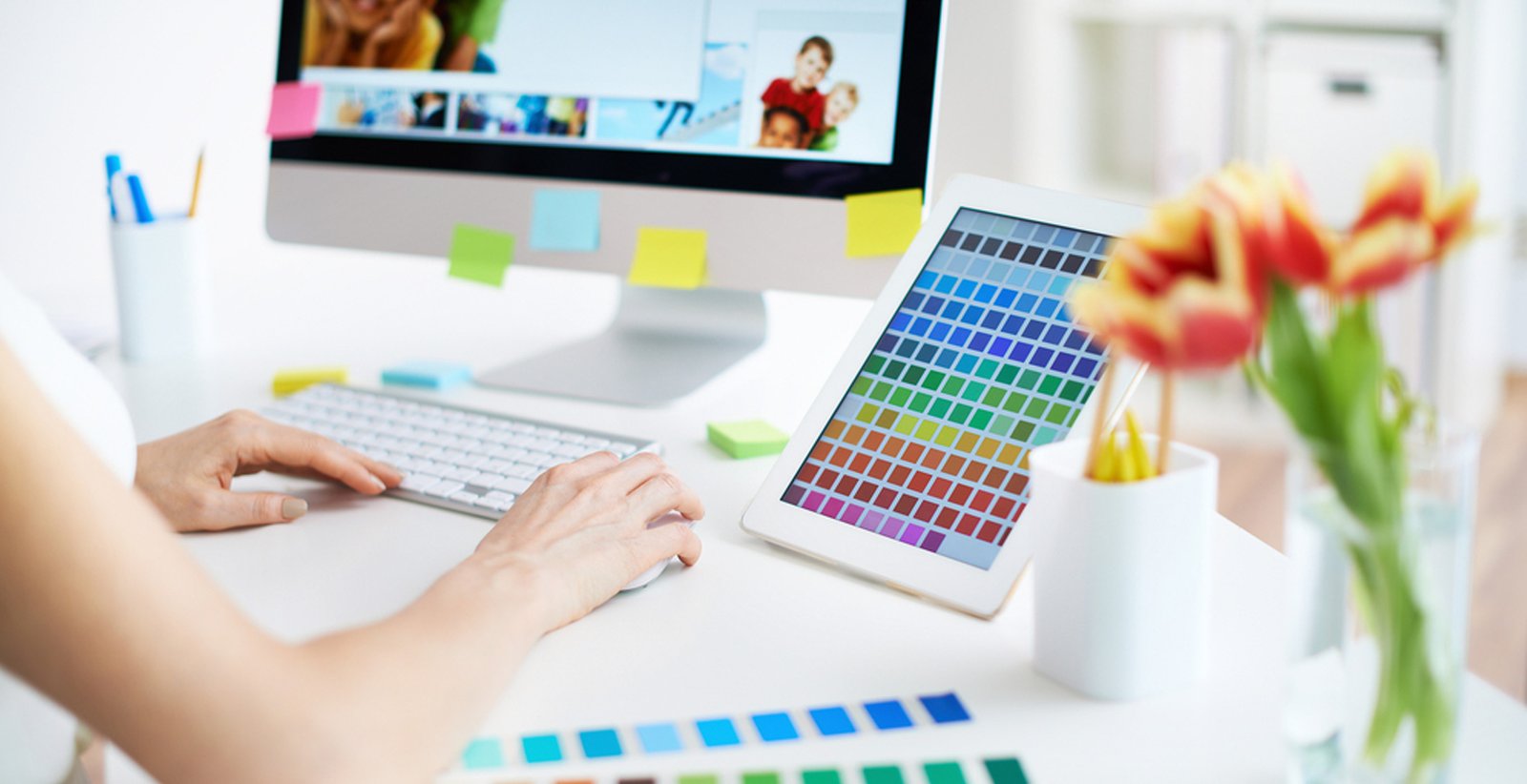 Colors are known to fill the boring life with happy color imagery. Imagine if colors would not be in your life then it means you will be missing out on beautiful sceneries. Did you ever know that there are 7 different color schemes? Well take a look:
Analogous
Monochromatic
Complementary
Split complementary
Triadic
Square
Rectangle (or tetradic)
Each and every color has a hidden meaning and make sure you know what the colors depict before you fill those colors in your logo. For example, if you have chosen variations of blue color then let me tell you what blue color will depict; it depicts freedom, openness, depth, trust, intelligence, wisdom, and sincerity.
#8. Find The Right Font For Your Logo
Typography is an art or a technique to make the written language readable or appealing whenever it is displayed. Typography's term is applied to the style, or the appearance of the different letters, or numbers, or even the symbols that are created by the process.
So out there there are 4 types of typography that will perfectly suit your logo giving your logo a unique, stand-out look. Following are those 4 types of typography you should choose from:
Serif fonts
Sans serif fonts
Script fonts
Display fonts
Now just test out which style of font suits your logo the best and stick to it.
#9. Collaborate With A Logo Designer
This part is quite crucial when you come to this point which means you have a clear picture in mind and in the physical form of how you want your logo to look like. Now you will be able to tell your logo designer what it is that you are seeking.
Once you have told your designer what your heart desires, now it is up to a designer to tell what opinions he has about the logo. A designer knows all there is to know about a logo and they will be able to tell at a glance if what you have in mind is worth a million bucks or not.
If the designer starts asking for changes then it means he has your interest at heart and you should listen to his advice wisely. The designer will then give you a beautifully designed logo to present the entire world.
#10. Evaluating Your Logo After Designing It
When you have completed the process of creating a unique logo, i.e choosing the right style, color combination, the right type, etc for your logo that represents your brand, now you should start evaluating your logo.
Here are certain questions that can help you in evaluating in a better way:
Is your logo conveying effectively what it is about?
Just with a glance will the customers remember your logo?
Is your logo everlasting?
Does your logo give unique vibes?
Is your logo appealing? Will it attract the target audience?
Believe me, these questions will give you an insight into how your logo looks. If you have to change anything at the last minute before you put the logo live, do it.
#11. Things You Should Avoid While Designing A Logo
The one thing you should avoid doing when designing a logo is making it complicated because once you do, everything that you have accomplished will go down the drain.
So you have to keep your logo simple and uncomplicated so that the logo is appealing to the vast majority. If you are a fan of trends then curb your urges in this case because trends die out sooner or later and your logo won't stand the test of time.
#12. Publicize Your Brand With The Logo
Now comes the time to publicize your brand with the logo design. Meaning you have created the foundation i.e the logo for all your product's packaging, and business cards.
You can even set up a website page for your brand and place your logo either in the top left corner or in between but above the page. You will always see your logo design on everything you have to offer your customers. Now is the time for your business to reach the top!
Conclusion
Conclusively you have the ultimate guide on how to create your logo. So just work on your logo to come up with a magical, unique one for your business. And get on spreading it on social media accounts that millions of people can see. Make your business boom!
About the Author!
Sarah likes to share her ideas on things that are new to her. She wants to keep people up to date on everything. When she is not doing that she likes to write about gaming and different tech equipment that are new in the market for GamingVerge.com.