How To Get More Freelance Clients in 6 Effective Ways
Photo by Crowd
If you've decided to start your career as a freelancer, one of your greatest concerns would be how to find clients. As a new freelancer, you might not know which skills your clients are looking for or even how to source new clients.
However, by making contact with your peers, as well as working to establish a network of designers, you'll gain insights into how to work in the field.
Many freelancers use the following procedure when deciding to work independently
They make the decision to work as a freelancer, following a passion for the work.
Next, they work towards creating a web presence, through constructing a website and designing a personal logo. This website works as a portfolio which presents examples of their work.
Once this site has been developed, many freelancers use social media to promote their work. This helps clients to see what a freelancer is capable of and creates a platform where clients can engage.

The freelancer will then wait for a client to approach them with a job or brief. They believe that putting themselves out there and showing potential clients what they are capable of is more than enough to establish a freelance client base.
However, this method is only the beginning when it comes to setting up a freelance practice. This article, therefore, aims to show you some helpful tips on how to market your services as well as attract new clients.
#1: Approach your work from a client's perspective
As a freelancer, you want to offer the best service you can to your clients. However, in order to understand what your clients need from you, you'll need to explore the role of the freelancer from a client's perspective. This means finding out what your clients need, any fears they might have, and how the process of hiring a freelancer could be improved upon or enhanced.
If you know anybody who has recently hired a freelancer, you could send a mail asking about the experience. This doesn't mean approaching the client about potential work. Instead, ask for information on why the client selected one particular freelancer over another as well as the process of working together.
If you are unsure of how to find freelance clients, you could approach freelance sites or job boards. You'll find a range of clients on these sites. By asking some basic questions, you'll be able to find out some information.
Some questions to consider asking:
Why did you select your chosen freelancer and what made him/her stand out from the competition?
How did you find your freelancer?
What were your job specifications, and how did this assist you in solving any problem you were having?
What did you expect from the freelancing process, and was your experience a positive one?
What would you like to have changed about the freelancing process?
Not all freelancing clients may respond to your enquiry, but those who do may be able to offer you valuable information about the process of applying for freelancing positions as well as what is required to offer a satisfying service.
Try to explore at least five to ten different client perspectives in order to establish insight into what clients have to say, as well as to establish themes or patterns. Look at common experiences as well as the struggles, fears or highlights shared with you. This will help you understand the process of hiring a freelancer from a client's perspective.
#2: Ask for recommendations or references
Once you've decided to work as a freelancer, ask for recommendations from people who already know you and your work. Recommendations inspire trust and the belief in your ability, and you won't have to prove yourself to a new client first. When your work is recommended, you'll stand out as the best option. Recommendations are therefore more valuable than a great portfolio or even a great CV.
Build up your networks in your niche field. This will help you to gain referrals. You could also ask people you have already worked for to recommend your services.

It is also helpful for you to approach people you already know. Let family and friends know that you are available for work. Experience will help you to build both your portfolio as well as establish client relationships.
Drawing on your skills, relationships and reputation in the field will assist you to establish yourself as a freelancer
#3: Start a blog
Once you've begun working as a freelancer, it is often helpful to start a blog. Blogging assists you to build relationships with potential clients and enables you to share any work you are doing in your field.
As a blogger, you would want to begin by understanding your market. This will assist you in keeping your experience relevant. Once you know those topics which interest your potential clients, you can share your expertise, develop your portfolio and engage with potential clients.
There is a skill to sharing your knowledge online. You could begin by asking questions from a client's perspective. Draw on your work experience. Which questions have been repeatedly asked of you while engaging with your clients?
Draw up an image of your client. What are the topics that interest them? Look at the pain points or struggles your clients might have and share solutions on how you can solve them. This will encourage your clients to approach you to solve their problems.
Tip: Use blogging to help you to reach new clients. Draw up an image or persona of your clients and then use your blog to answer their questions or discuss their goals or problems.
#4: Share your services with other bloggers
Expanding your audience will assist you with putting your work out there. It will also assist you to gain a new audience (perhaps even for your own blog). By sharing your knowledge via guest posts you'll be able to reach new clients.
Many bloggers write articles for well-known blogs. However, you don't have to limit yourself to writing. Some other content you can share includes:

Drawings or illustrations
Graphic designs
Videos (include your name in the credits)
Photographs which include both your name and links to your site
When guest blogging, search for quality blogs which will assist you to share your work with a great audience. When guest blogging, choose a quality site with an already established audience. Go for a blog in your niche area of work.
Tip: by sharing excellent quality on an impressive guest site, you will be able to appeal to new clients.
#5: Build your client relationships
Once you've worked with your clients, continue to build relationships with them. Keep in contact, and let your clients know of your services. You could keep in contact with your clients through an informative email, which lets them know of services you have on offer. You could also ask your clients to recommend your services to others.
Establish yourself as an expert in your field
Once you have started to set up your freelancing practice, it is time to establish yourself as an expert in your field. This will help you to build your reputation and share your services with potential clients.
What can you do to get your name out there? Here are some useful tips:
Speak to people in the media and share important insights in your field. You could, for example, share information on current interests in your field, offering up helpful tips. By establishing yourself as a person of choice when it comes to expert knowledge, you'll enable yourself to reach potential clients.
Guest blog. By sharing knowledge related to your field with an established audience, you will be able to share your knowledge with potential clients.
Write a 'How to Guide' or another form of a tutorial that shares your knowledge with others. This will assist you in building up a reputation as an expert in your field.
Teach community workshops or present at a high school. This will help you to share your knowledge in your niche market. It will also assist you to develop a reputation in your field.
As an expert in your field, you could take the role of a judge in competitions. This will help you to establish your reputation as a respected professional.
Share what you know via your blog. You can use your blog to discuss any projects you are working on. You'll also be able to share your past experiences in the industry or comment on the process of project creation. As a blogger, you can also comment on other blogs. This will help you to build a creative network within the industry.
Sharing your knowledge will assist you to get your name out there. This will assist you to build up a reputation in your field. It will also enable you to generate traffic back to your website, enabling possible clients to engage. From here, it is up to you to encourage your clients to contact you via your online call to action buttons.
#6: Use emails to market your services
As a freelancer, you'll need to approach potential clients and share your services. Networking provides an excellent opportunity but you could also choose to email businesses who would benefit from your services and share your services with them.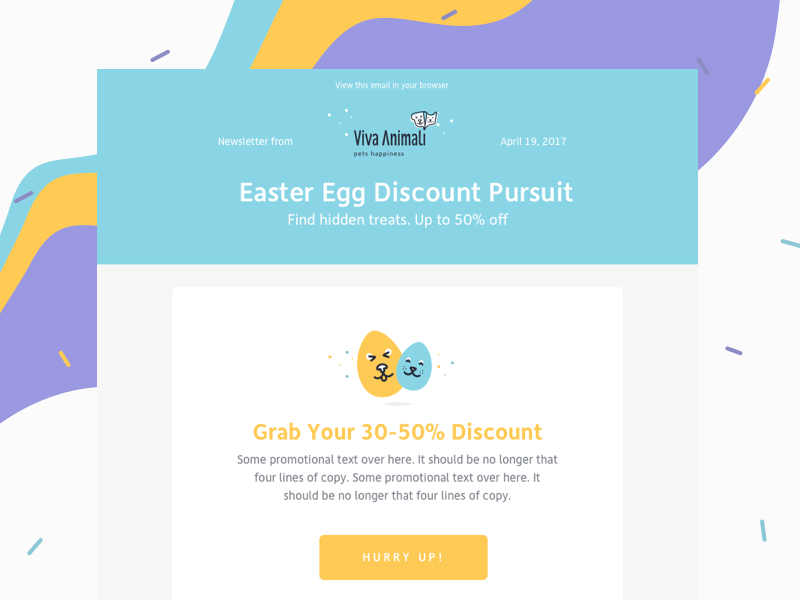 One way to approach potential clients is via email. To do this, use Google as a tool to find potential clients and inform them of your services. You could explain how your services would be of benefit (by developing the brand, for example, or converting visitors into clients).
Look for the best person to speak to and write an email. Share your services, offer to answer any questions and end off by commenting that you look forward to hearing from them soon.
You might have to send off a number of emails before you get a response, but don't feel discouraged by this. You only need one great client in order to develop your business.
Summary
When marketing yourself as a freelancer, there are a great many different routes that you can take. As long as you continue marketing, you'll continue to grow your business and increase your sales.
Keep working at your business and you'll continue to grow and expand. The ideas above will help you to reach your target market as you grow and develop as a professional. Remember that it does take time to grow and develop your business. Keep with it and you'll have a successful business.
About the Author!
Bogdan is a designer and editor at DesignYourWay. He's reading design books the same way a hamster eats carrots, and talks all the time about trends, best practices and design principles.