As a business owner or marketer, for every task completed, several others are waiting to be attended to. The deadlines do not take breaks! There's always content to plan and strategies to execute. So, how can anyone free up time to work on other aspects of their business? One way is through automating your email campaign.
Email automation is a process whereby relevant messages (emails) are automatically sent out to subscribers based on predetermined criteria, such as their behavior, your website action, or the customer journey stage.
Automation is excellent as it is a huge time and resource saver and a great way to get all your emails in your subscribers' faces without stress.
You might be wondering how to improve your strategy for marketing, using email automation. There are several ways to achieve this, but first, let's see how automating your email campaign works.
How does email automation work?
Automated emails have seen a rise in demand as they receive 71% higher open rates and 152% higher click-through rates than standalone messages. Unlike regular campaigns or standalone messages, automation is a targeted email or series of emails you can set and forget.
Once your subscriber performs an action on your website, like downloading an ebook or filling out a form, they are automatically added to your email marketing database. They are also placed in different audience segments based on interest, location, gender, etc.
So, whenever you create and send out email campaigns, the subscribers automatically receive these emails based on your conditions and type of campaign set.
Automating your email marketing strategy helps create a more authentic experience by letting you send real-time, one-to-one messages delivered at the exact moments your subscribers need them.
Tips to improve your marketing strategy using email automation
Email automation has become a sensation in the marketing industry. Small businesses and large enterprises are already reaping the benefits of this customer retention tool and tripling their return on investments.
Like these businesses, the following tips will help you improve your marketing strategy as a result of automating your email campaign.
Try out the best ClickFunnel alternatives

ClickFunnel is a tool for automating an email campaign. However, email marketing is not a strong point for the platform, which is why you need to know the best ClickFunnel alternatives for your business.
These alternatives include Flodesk, Leadpages, GetResponse, Kartra, and others, which offer reasonable deliverability rates, reporting and analytics, scalable pricing, and reliable customer support.
Here are more things to look out for before choosing any ClickFunnel alternatives:
Automated workflow builder
Ready-made and fully customizable email templates
Direct email messaging and autoresponders
Seamless integration with e-commerce platforms
Drag-and-drop editor with the option to edit email HTML directly
Segment your email marketing funnels
Have you ever received an email advertising a product you could never care about? How annoying was that? One reliable way to avoid sending irrelevant emails to your audience is by segmenting your database into smaller groups and tailoring your messages to these groups.
This is a top email marketing practice that will help you create email campaigns that are more personalized for your audience and specifically address their problems.
By segmenting your subscribers, you are giving them the right information at the right moment. Every subscriber wants to receive content relevant to their preferences – since it creates a seamless customer experience. Considering this, it is vital to carefully segment your lists to maximize your engagement.
Here are a few ways to get started with segmentation:
Segment your audience based on demographic, such as gender, location, age, etc.
Segment your audience based on company size
Segment your audience based on their sales journey. For example, new subscribers will not be ready for an aggressive sales pitch but will be more thankful to receive an industry research white paper
Nail your subject line
Subject lines are crucial to your email marketing campaign's success. Factors such as the length of the subject line, as well as urgency, curiosity, personalization and freebies included in the subject line, can help you create a great and convincing subject line. Note that email subject lines with about 6-10 words are those with the highest open rate.
Construct a persuasive CTA
A call to action (CTA) is a statement that helps you engage and convince your audience to take a specific action, like buying your product or signing up for your service.
Your CTA must be simple to understand and straightforward enough to influence your customer's next step. Every great email must always include a CTA as it's the essence of the email in the first place.
In creating the perfect CTA that helps generate leads and assists your audience in order to achieve your marketing goals, you must first determine the purpose of the email.
Once that's out of the way, develop your CTA by using action-based words, setting expectations, making it personal, and keeping it as short as possible. Additionally, each email should only take one CTA to avoid overwhelming your subscribers.
Send mobile-friendly email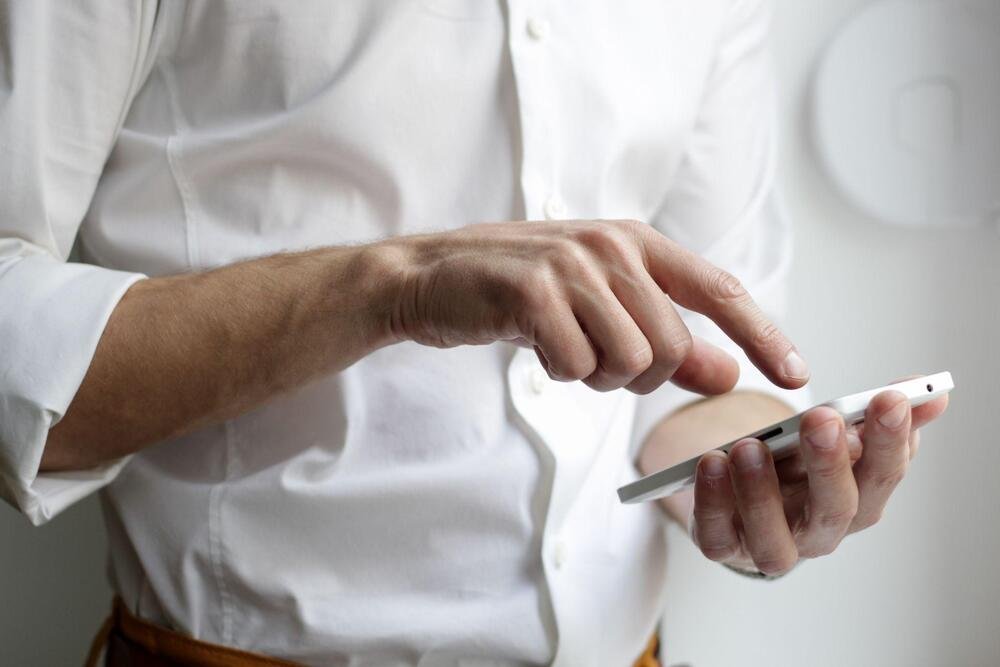 Imagine creating the perfect email for your subscribers. However, the moment they open it on their phones, the images don't show because their mobile devices do not support the image type, or the designs are cropped out as they are too large. This situation can seriously reduce your engagements and affect your marketing success.
If over 80% of internet users own a smartphone, then creating high-quality, mobile-friendly email designs for your email marketing strategy is an absolute necessity.
Here are some tips to help you create mobile-friendly emails:
Use a larger font size
Create one-column emails
Ensure your call-to-action button is large and simple to click
Place important text-centered
Write a short pre-header and subject line for your emails
Use high-quality images that are small in size
Use A/B testing, and be sure to track your results
Before you send out any email to your target audience, make sure you take the time to test them at each stage of the campaign that you are creating.
This will ensure that you create a completely optimized and automated email marketing campaign and also help you effectively gauge the effectiveness of your campaign.
Divide your subscribers into groups and send them different versions of your email campaign. Once the results are back, use the following email campaign metrics to track your marketing performance and determine which works better.
Open rate
Click-through rate
Conversion rate
Unsubscribe rate
Bounce rate
List growth rate
Forward and sharing rate
Return on Investment (ROI)
As similar as these metrics look, they are individually relevant in improving your strategy for marketing. For example, a high unsubscribe rate could suggest that your email is not resonating with your subscribers, and you might need to make a few changes to your segmentation or customer journey.
Similarly, a low open rate could mean your subject line needs to be more compelling, or you should consider other email types with better open rates.
Learn from your mistakes
There is no guarantee that your first attempt will be successful, so when things go differently than planned, don't dump your strategy entirely and give up, or totally neglect it and jump right into another process.
Carefully assess and compare your results. Are they in line with your business goals? Do they align with your key performance indicators (KPIs)? If not, pick relevant lessons from your mistakes, return to the drawing board, and try again.
When all the above-listed tips are well executed, it results in achieving set goals and an improved and robust strategy for marketing.
Benefits of automating your email campaign
Aside from improving your marketing strategy, there are many other benefits of automating your email. Some of them are listed below.
It needs little or no intervention: the beauty of automation is that it requires little or minimal intervention. This is one of the major benefits of email automation. You don't have to initiate action each time you need to send an email.
It gives you a better understanding of your customers: one of the steps you must take while automating your email campaign is to identify and understand your ideal customers. The information you get at this stage becomes useful for other business decisions.
It helps nurture your leads: with email workflows, you're able to nurture the interests of your leads and follow up with relevant information and guides.
It leaves little or no room for errors: the nature of automation ensures that there are little or no errors in your emails, making them more effective.
It improves prospects' personalization: automated emails are personalized, making your prospect more open to reading the email.
It improves your marketing and sales team: the data gathered from automating your email campaign as well as the processes involved makes your sales and marketing team better.
It builds your brand: having your emails on a regular basis registers your brand in the minds of your recipients, making them more willing to become customers.
It saves time and money: you save loads of time and money when you automate your email campaigns. A lot of activities that you would ordinarily pay for have been automated.
Employ effective email automation for an enhanced marketing strategy
Email marketing is one of the finest strategies many businesses use to generate maximum returns for their investment.
When you automate your email campaign, you improve your marketing strategies, create high-performing campaigns, generate leads, enhance customer retention and loyalty, and save time.
Following tips like trying out the best ClickFunnels alternatives, segmenting your email marketing, constructing a persuasive CTA and sending mobile-friendly emails are essential markers that ensure you reap the benefits of email automation, boost your marketing strategy and stay ahead of the pack.
About the Author!
Moyofade Ipadeola is a Content Strategist, UX Writer and Editor. Witty, she loves personal development and helping people grow. Mo, as she's fondly called, is fascinated by all things tech.