While nobody really likes thinking about leaving or selling one's business, especially if it's doing very well, an exit strategy is something you can't put off establishing until you need it. However, having one will secure not just the future of your company, but also your financial well-being, whatever you decide you do with your business.
When you prepare a business exit strategy, you have to ask yourself three questions:
How long do you intend to be involved in the business?
What are your financial targets?
Is there anyone (creditors, investors) you need to pay off before you exit?
Once you have an answer to all three questions, you can start considering your options. Preparing your exit strategy way in advance will spare you a lot of emotional and mental stress as long as you do your due diligence.
Here are the steps you should take when you create an exit strategy.
Prepare your financial documents
Whether you are selling or closing down your business, you need to get a clear and accurate picture of its financial standing. You can only get it through preparing complete financial statements using reliable accounting software.

First, the financial statements will allow you to understand where your business stands financially, helping you gauge your accomplishments and what you need to do before you let go. For instance, if you have a target annual net income, your financial statements will show you exactly where you are.
Second, financial statements provide information on cash flow which prospective investors or wealth advisors can use to determine how much your company is really worth and how much it should sell. Preparing a few years' worth of financial statements will allow you to detect trends in earnings and expenditures. That can help with business financing if the new owners decide to take this approach.
Finally, reviewing your financial statements will help provide insight into how you do business and the criteria you use in deciding financial decisions.
A business with no financial statements is no business at all. Preparing the proper documentation as soon as possible will help you make the case for a potential sale to investors later on.
Consider your options — Selling vs Closing
There are often two strategies to consider when you prepare an exit plan.
Selling
Transferring ownership to another person you trust, such as a family member, is an easy way of exiting the business. The person taking over the business will be more familiar with its operations and likely has the same passion for it.
While selling to someone you have a relationship with is a convenient option, it does have its drawbacks. First, because you already know and trust the buyer, you might be tempted to sell the business for far less than its actual price. Selling to a relative might also cause tension within the family, especially if the company changes direction and you disagree with it.
You could also sell to a larger company or group of investors. This approach could make you more money, especially if your business aligns closely with the potential new owner's business strategy. This could also take the form of selling company shares in the stock exchange, a process known as an initial public offering.
However, it is a bit more complicated than turning it over to someone familiar as you have to prepare a lot more documentation and do your homework on the potential new owner. There is also the possibility that your employees don't fit into the new parent company's organizational structure and could be laid off.
Closing
It's hard to see the business you've worked so hard to build close down, but there are occasions when you have to close shop. For example, many businesses have closed because they are no longer earning enough as a result of COVID-19.
You have two options when you choose to close your business. You could either liquidate it over time or close it and sell the assets as quickly as possible.
A slow liquidation involves selling your existing stock and letting the business funds run dry until there's nothing left. While you are still guaranteed a paycheck until you finally shut down the business, it could stunt your business's growth and make it less valuable should you decide to sell it instead.
A quick shutdown involves stopping all operations, terminating the employees, and selling the assets right away. While it is simple and straightforward, the money you make from this strategy will only come from the assets you are able to sell, such as equipment, inventory, or real property. You are also at risk of ending up with nothing after you pay back your investors or creditors.
Approach your investors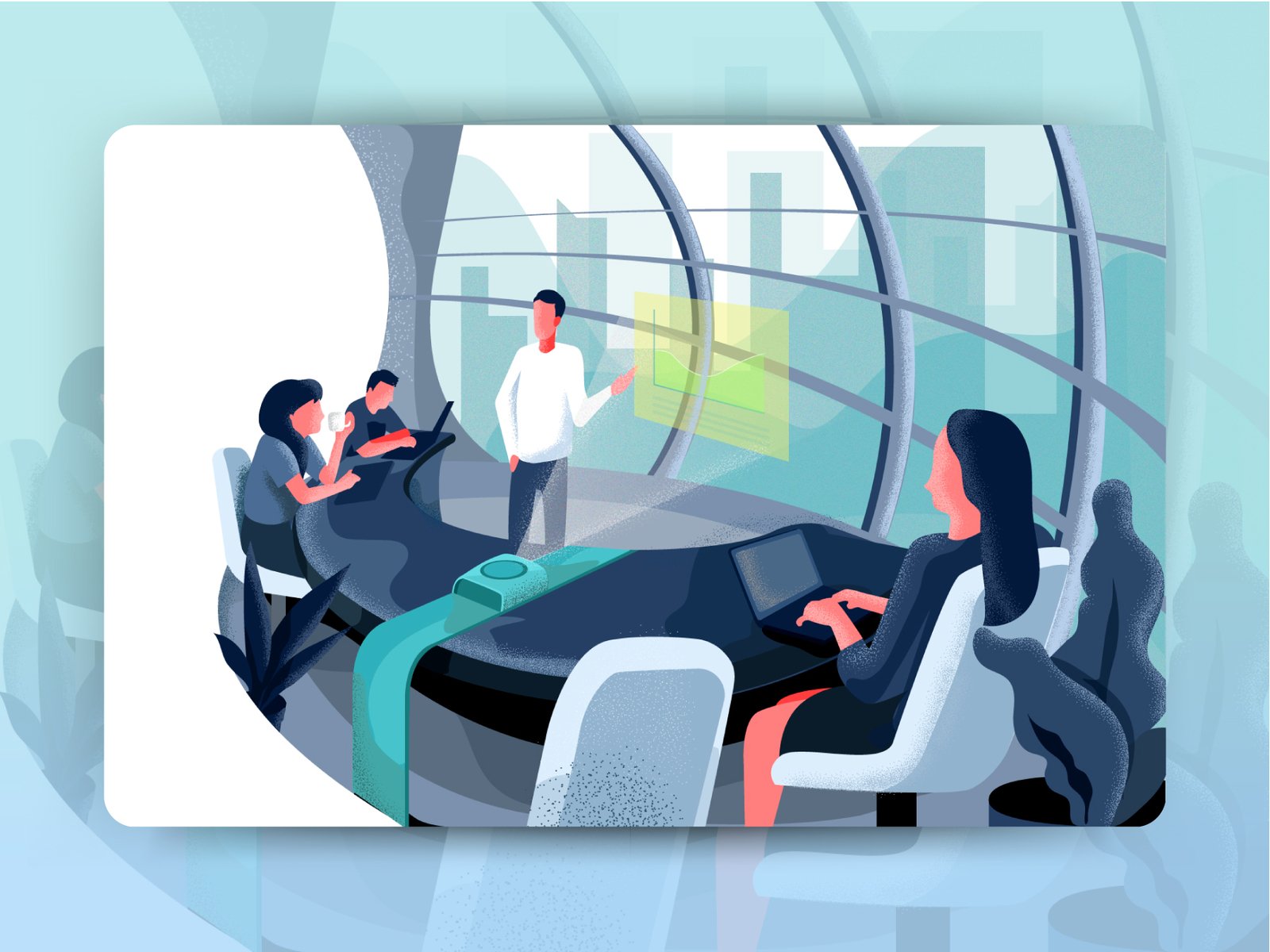 Before you decide to prepare an exit strategy (and execute it), you need to discuss it with your investors and creditors. Remember, they supported your business when it needed funding and guidance, so it's only fair that you let them know of any major steps you're planning.
In addition, many investors would like to know your exit strategy before they even consider investing in your business. Presenting a clear exit strategy to an investor, including the financial targets, the role of the investor in the exit, and business milestones, will indicate that you look at your investor as more than just a source of fresh funding.
Now, if you haven't presented your exit strategy yet, you need to consult your investors. You need to let them know how they will get back their money or achieve the returns you promised them as specified in your business development plan.
Choose new leadership
While most new business owners automatically assume leadership of their recent acquisitions, some allow the old ownership to choose the next generation of company leaders.
Let's say you chose to sell your business to someone you know. It's tempting to name someone whose leadership style resembles yours or has the same level of institutional knowledge. However, it is important to remember that while your leadership style might have worked during your time in the business, even the best-groomed successor will diverge from what you did and introduce something of their own.
Your transition out of the company should also be a time where you sit down with current and incoming management and decide whether you'd like the business to stay the course or try something new for a change.
But whatever path you choose, you should always remember two things when you work with the new leaders of your business:
Let the new leader be new
Even if the new CEO or senior executives have been working at the company for some time, the view from the top is always different from the view from the trenches. They will need time to get used to the pace of things, the constant meetings, and the networks they need to form.
As an outgoing owner or executive, you need to maintain a respectful distance and resist the temptation to micromanage the new leader. At the same time, you can't just disappear and leave the new CEO on their own right away. Even if you've been itching to take that big bike trip around Southeast Asia for a long time, you still need to be available for any questions they may have.
Striking a balance between keeping your distance and being available almost daily will help make the transition to new leadership smooth. It's a key element of business management. It won't be painless, but it won't be like flying blind either.
Document everything
As a long-time business owner, you might know everything about your company like the back of your hand. However, not everyone is blessed with that kind of institutional memory. Along with financial statements, business documentation is something you should start assembling when you prepare your business exit strategy.
For example, you might have internalized the timing of important meetings or milestones, like town halls or filing dates, and you don't need any reminders. Your replacement won't have that sort of internalization.

You should also turn over process documents, operational documents, employee scheduling documents, or contracts to the new leadership and sit down with them to discuss the documents. While this is assumed to be true for all transitions, you'll be surprised to know how many leadership transitions omit this step, resulting in chaos and confusion for everyone.
As the outgoing owner and leader, you want to leave a tangible legacy of your time in the company. The documents you turn over should be proof of that legacy.
Inform your employees
Once the succession and transition plans are in place, you need to take time to share the news with your employees and others who work with your company, such as suppliers and business partners.
These people will understandably have a lot of questions. They might be wondering what direction the company will take after you exit, or if the culture and the way the business does employee relations will change. It could be as simple as asking you what you plan to do after leaving the company. It's important to be as candid as possible, especially if you have employees who have been working with you for a long time.
While you might not have time to respond to every email you receive right after announcing your exit, you will have all the time in the world to respond once the transition is complete.
Let your customers know
Your customers should also know about the future of your business. If you have decided to sell your business, you could introduce the new owners and management to your clients, then end your involvement on a positive note.
If you are closing your business for good, it's always good form to point your customers to other options. Just because you're closing shop doesn't mean you're closing the doors to your customers. You're just showing them another door they could knock on. This simple act of kindness could go a long way in the future.
Ensuring a smooth transition
The best business exit strategy will depend on the goals you set when you were just starting out and the current business climate. If you want your successor to carry on your legacy, selling it to a trusted employee, relative, or loyal customer is a good option. If you want to receive the best offer for your business, you could either sell it to another business or individual or liquidate the assets altogether.
Exiting the business doesn't mean you will do it abruptly. There has to be a period where you will work with the investors, new owners or leadership, employees, and customers, to ensure that the transition is smooth and will not have much impact on operations, should you choose to stay open.
With the right amount of planning and preparation, you can have a relatively painless exit from your business at the right time.