Ranking higher on google is incredibly important for businesses. A top listing can get you more traffic and opportunities, creates a positive image of your business and helps you appear more legitimate and authentic. This is important for all businesses, but especially law firms.
Many major cities will have dozens of different law firms, many of whom provide incredibly similar services and are going after similar clients. As a result, appearing higher in search results is often one of the best ways to differentiate your firm from another, and show them why they should work with you over their competition.
Unfortunately, reaching that top spot and holding onto it can be challenging. Every other firm is also attempting to do the same, and it can lead to some fierce competition. Thankfully, there are some things you can do to give yourself a leg up. With that in mind, read on to learn of 7 great and helpful ways for your law firm to rank higher on search engines.
#1. Utilize the Right Keywords

The first way to help improve your rank is to use search engine optimization (SEO). Google and other search engines use complex algorithms based on a variety of factors in order to rank pages and websites. One of the biggest factors that determine page rank is the use of certain keywords.
If you include keywords that people search for, it can do wonders in helping your page rank. Every piece of content or page should have at least one target keyword you are trying to rank for. This could be something general like "Atlanta lawyer", or something a little more specific like "Family lawyer in East Atlanta". The choice for what keywords to rank for is up to you.
You need to do some research to learn what keywords are best to use on your site and how competitive they are. Also, while you want keywords on your page, be careful not to overdo it. If you use "keyword stuffing" in an attempt to rank higher, it can actually have the opposite impact and hurt your ranking.
In addition to using the right keywords, there are other important aspects of a successful SEO strategy for law firms. For example, mastering local SEO is also important for firms looking to get people in the door and become a household name and a trusted firm in your area. If you want a more in-depth look and some additional tips and helpful information when it comes to SEO, check out this handy lawyer SEO guide to take your firm to the top.
#2. Have a High-Quality Website
Having an effectively designed website is another thing to consider if you want to rank higher. This goes for not only how it looks, but also how it functions. Let's begin by taking a look at design. Your site should be easy to navigate, and have a good interface to ensure visitors have a good experience.
Also, with more people using mobile devices than ever, your site also needs to look great and phones and tablets. If it loads strangerly, or the photos/videos are distorted, people are likely to click away and visit the sites of your competition.
When it comes to functionality, you need to ensure your site loads quickly. If a site doesn't load in a matter of seconds, people will often abandon the attempt to visit it. Your site should also be lag-free, provide a smooth experience and it should be easy for visitors to find and see what they are looking for.
The quicker your site loads, the smoother it runs and the better user experience you offer, the better Google and other search engines will typically rank you.
#3. Be Active on Social Media
Social media, with it's billions of users, is among the most outstanding tools for law firms. When it comes to helping you rank higher, social media can assist in a variety of ways. It can expand the reach of your posts, improve your reputation and recognition, improve visibility and simply increase your traffic as a whole.
In addition to helping you rank higher, there are many other reasons for lawyers to embrace social media. It can help new clients learn about you, can help engage and communicate with your current clients and can even help you identify potential clients by searching for specific terms or keywords.
#4. Post Blogs That Provide Value
When it comes to SEO and ranking higher, content is king. The blog posts you make are often what will rank highly for certain keywords, and what will bring new visitors and clients to your site.
However, don't just post content to get the keywords you need onto your website. Your content needs to provide value to the reader in some way. It should make them laugh, teach them something, entertain them or help them with a problem.
There are several different types of written content that can work well on a law firm website. This includes posts answering common questions, a case study on a particular case, a blog post explaining certain terms, rules or laws, and dozens of others. If your written content can keep them on your site for longer and have them tell their friends about you, even better.
#5. Get Quality Backlinks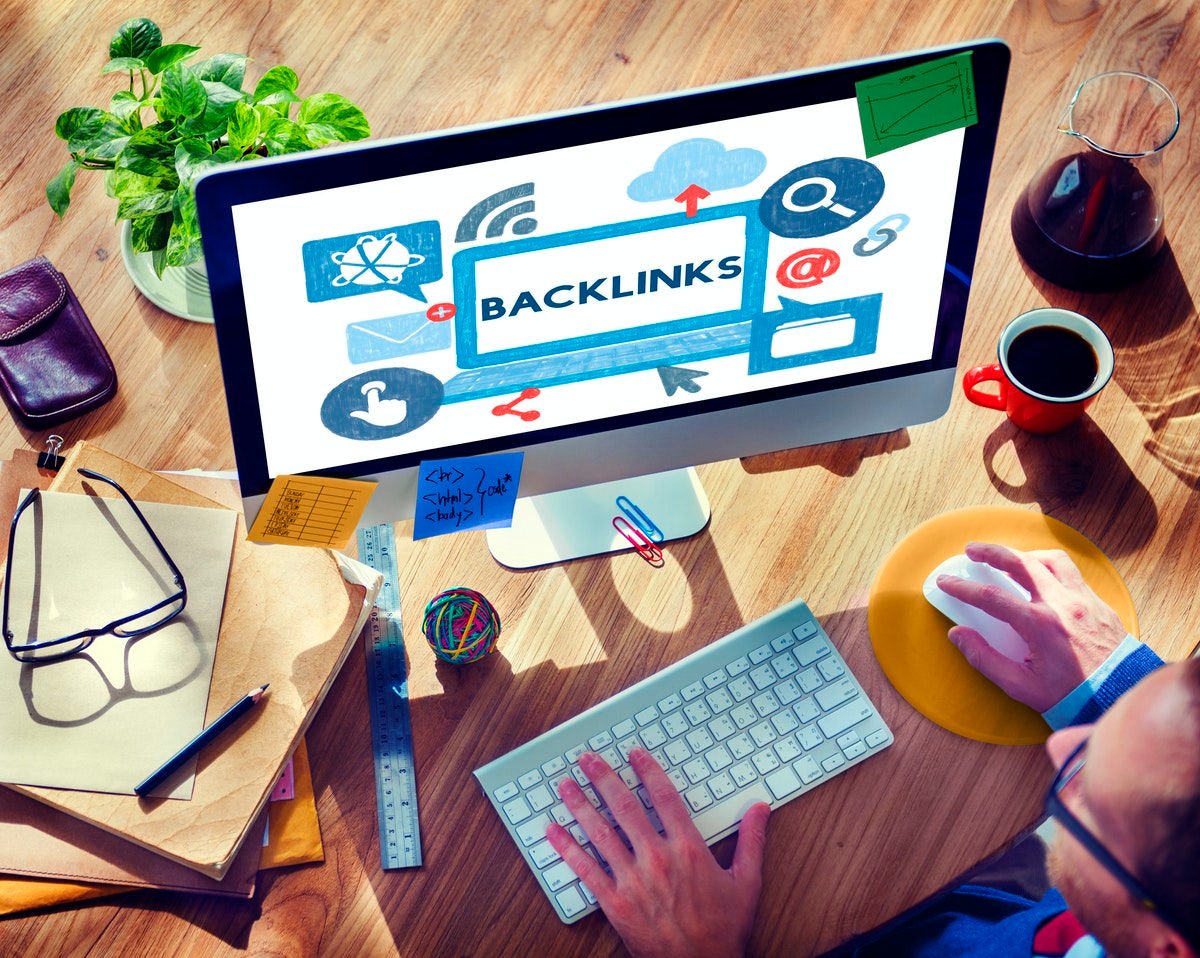 Securing backlinks is something else your firm should be doing on your quest for the number one ranking on Google. A backlink is when someone else puts a hyperlink in their content that goes back to a piece of content on your site.
Getting a lot of backlinks can show that you are an authority in your space and adds a lot to your credibility. If you are being linked back to by several different places, that must mean you have something to offer.
However, it is important to keep in mind that not all backlinks are created equal. Getting a backlink on a website that sees a million visitors a month is generally better than being linked on one that has a hundred. The more people that see the article you are linked in, the better it is for SEO and new traffic purposes.
As for how you actually get backlinks from other sites, there are a few ways to go about it. You can simply ask, you can do a backlink for backlink collaboration with another site, or even identify sites with dead end backlinks and recommend a piece of your own content as a replacement.
You can also simply continue to provide good content in the legal industry and hope it gets shared and linked to in other content, but this doesn't always work as quickly as some may like.
#6. Create and Share Videos
While written content on your site is great, video content is quickly becoming very helpful for law firms and nearly every other kind of company, as well. Videos convert at a very high percentage, and more conversions often means more clients.
Videos are more shareable, and many will find them more entertaining than other types of content. Many would rather sit back and watch a video passively than to have to actively scroll or read something. Google often favors videos in terms of ranking sites and content, as well.
So what kinds of videos can a law firm create? Well, your options are plentiful. You can do video introductions of your staff, answer questions, give a behind-the-scenes look at the office or even chat about a specific piece of legal advice or content. Live video is also becoming more popular, and is a good option to up the engagement and connection with your clients or audience.
#7. Try to Get More Positive Reviews
Online reviews are essential to your brand, whether you are a law firm or a clothing manufacturer. People trust others, and if your firm has a lot of positive reviews, people will often see that as meaning you are trustworthy, reputable and good at what you do.
While some people will simply give you a review after their experience with you, this isn't always the case. In order to get more, consider asking clients or customers to provide you with a review if they had a good experience with you.
Be sure to add some or all of these positive reviews to your site, as it can show potential customers that plenty of people have been happy with your service. You could also share them on your social media pages, too.
Of course, you also want reviews on third-party sites or platforms as well. If the only reviews you have are on your site, people may not trust it as much as you could have simply removed all the negative reviews and testimonials.
In conclusion, there are several different ways you can help your law firm rank higher on Google. Whether you use one of them, or all of them, they should help you be able to rise in the ranks and get more customers.
About the Author!
Wendy Dessler is a super-connector who helps businesses find their audience online through outreach, partnerships, and networking. She frequently writes about the latest advancements in digital marketing and focuses her efforts on developing customized blogger outreach plans depending on the industry and competition.