Quickly Create your Own Custom Business Logo with LogoAi
Do you need a logo for your business or your personal identity? Yes of course!
Every business – commercial enterprises, organizations and even individuals need a logo to develop a good brand image and help promote fast public recognition.
A logo must be smart enough to describe what your business is all about and must be attractive to create brand image. Visitors may forget your website name but they will remember your brand logo.
And the problem are not all of us are designer, then the logo design price is too high and to get variations on your logo design you should pay more.
Creating your own custom logo shouldn't be so difficult.
Here LogoAi has come along to help you develop a logo for free. And the best thing is LogoAi is come with Artificial Intelligence to suggest you the best designs and color combination to match your tastes.
Let's have a look what it can do for you:
1. Easy to start without login
Yes, just open the site: LogoAi.com – you can found a big form to fill with your company name. Here I use "Arabica Coffee"

You also can add your slogan or you can leave it.
And also you can add max. 5 symbols that related with your business name.

2. Many design options
Click the right arrow button to find the logo designs that you like. There are so many designs to choose.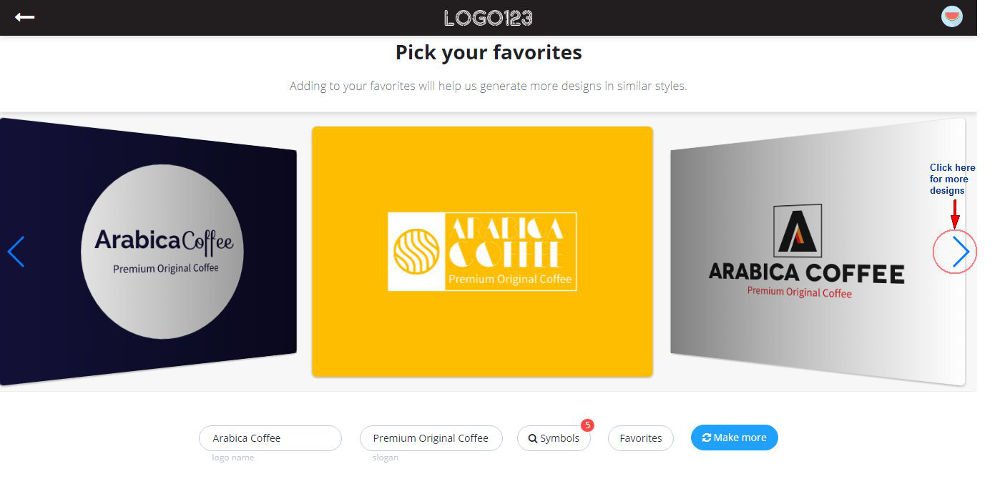 3. Easy to customize
After you found the best design, you can customize the symbol, font, colors, also font and symbol size.

4. Free download or get premium starts from $49
If you satisfied with the design, you can save it or buy it.

This will ask you to signup/login as required then if you click the buy button, the different price options will appear (Free – $49 – or $99)
Try LogoAi for free!
LogoAi makes creating beautiful business logo a simple and fun process. Their easy to use and user-friendly interface will have you up and running in no time.
Try LogoAi for free and create a truly professional logo design in short order.