26 Must-have WooCommerce Plugins for Your Online Store
Illustration by hellocron via Dribbble
With a market share of 28.24%, WooCommerce is far ahead of rivals such as Squarespace and Shopify.
The principal reason for the popularity of WooCommerce, apart from its stability, is the availability of thousands of plugins that improve the functionality of the store.
If you have been asking "how do I optimize WooCommerce performance", the answer is right here.
Hire a Uplers WordPress developer who would deploy a few of these top-rated WooCommerce plugins and your business would rocket.
26 Must Have WooCommerce Plugins in 2021
#1. AI SEO
All In One SEO is the best WooCommerce plugin to increase sales. You need the store to be SEO-friendly. AI SEO takes the headache out of the SEO process. From creating rich snippets to easily adding title tags and meta descriptions, it is truly feature-rich.
#2. MC Woocommerce Wishlist

Many online business executives care about SEO but lose 90% of the users who visit the product page.
Those who refer to the product page are potential customers and ready to buy; MC Wishlist automatically converts users who are unsure about buying the product and are not ready to buy. This Wishlist has all the essential features of a great Wishlist. A powerful automated marketing system increases website revenue.
#3. OptinMonster
If you are looking for lead generation, look no further. One million websites use OptinMonster for creating forms and pop-ups which boost interest among visitors. It is useful if you want to optimize the WooCommerce site to generate greater revenue.
#4. Yoast WooCommerce SEO
Yoast WooCommerce is a superb WooCommerce optimization plugin. It has automated SEO features such as adding canonical URLs and tags. In addition, it can generate XML sitemaps to help search engines. If you have a blog, Yoast helps you improve the readability of the content, find keywords, integrate schema markup and so much more.
#5. WooSlider Products Slideshow
Sliders make a product page look more compact by letting you display several images in the same element. WooSlider Products Slideshow allows you to display high-quality images anywhere on catalog pages with attractive layout options. Feature products from any angle and increase sales.
#6. WPForms
A simple and reliable form builder for any WordPress site that is compatible with WooCommerce. WPForms lets you create contact forms, subscription forms, and online surveys without requiring professional help. If you want to know more about your visitors, you can't do without WPForms.
#7. YITH WooCommerce Wishlist
YITH Wishlist lets your customers create wishlists without adding any items to the cart. A customer can make a wide selection with the freedom to prune it later while ordering. YITH is useful since though a customer might forget their choices, it won't, and serves as a helpful reminder.
#8. Breeze
Breeze is an entirely free cache plugin. Developed by Cloudways, it is easy to install and improves site loading speeds considerably. Quick page load is essential if you don't want customers to get impatient and move away and Breeze allows you to tune the site performance considerably.
#9. MonsterInsights
Your store needs top-notch analytics if it is to get ahead. To learn customer preferences, a lot of analysis is necessary. MonsterInsights is the perfect Google Analytics plugin for WooCommerce platform. It draws out the most important stats and presents them in a way that is easy to understand.
#10. Constant Contact

Email marketing remains one of the most popular avenues for reaching out to customers. You need a robust email plugin that has a simple UI. Constant Contact is perfect for small businesses that need to create and manage a mailing list. In addition, you can also manage your social media presence through this plugin.
#11. Seed Prod
Seed Prod lets you build a landing page that is attractive and has an excellent layout. You need not bother with coding since the fast drag-and-drop editor gets everything sorted out. The plugin comes with several landing page templates that can be readily customized and added to your site. It can easily integrate with Mail Chimp and Constant Contact.
#12. Beeketing for WooCommerce
Beeketing for WooCommerce is a marketing automation solution that helps you convert leads to sales. Add a sales countdown clock, share recent order notifications with customers, display how many have viewed and ordered a product, and perform a multitude of other tasks such as show discount offers at exit intent. Beeketing is the ideal tool for upselling and cross-selling.
#13. Live Chat
Nothing is more impressive than a live chat WooCommerce plugin that is available 24×7 to answer customers. No need to hire staff for round-the-clock replies, just install Live Chat. Not only is the chat completely automated and proactive, but it allows you to increase customer engagement. You can comb through chat archives and use visitor analytics to gain new insights.
#14. Uncanny Automator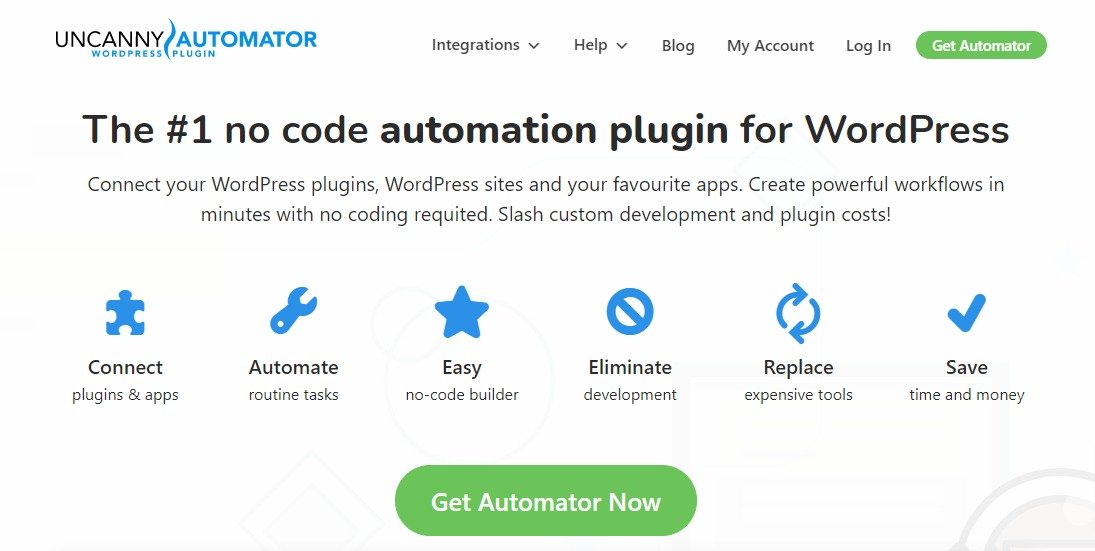 A nifty tool that allows you to combine WooCommerce plugins with over 400 triggers – e.g. users submit a survey and a discount is made available to them. Outsource all repetitive tasks to the Uncanny Automator and focus on what matters. You can integrate 70 different plugins to work with each other.
#15. Doofinder
To make your site successful, you need a powerful search function. Doofinder algorithm indexes your site and presents results in an instant. It shows search suggestions while the customer is typing. Doofinder can be customized with geolocation and bypass both spelling and phonetic errors.
#16. Checkout Manager
Seamless check-out is a crucial step in the buying process since most cart abandonments happen at this stage. WooCommerce Checkout Manager allows you to create as many fields as you need, add custom shipping and billing information, and set up a checkout page that never fails or lags.
#17. WooCommerce Quick View
It is a lightbox plugin that makes it effortless for visitors to learn about products through pop-ups instead of navigating to a product page. The WooCommerce Quick View plugin is easy to install and provides access to information and images when clicked.
#18. WooCommerce Customizer
Improve your access to WooCommerce settings with the WooCommerce Customizer plugin. These options are already present but need access to custom code to operate. WooCommerce Customizer offers these through a visual interface and allows you to tweak the site for peak performance.
#19. YITH WooCommerce Compare
Customers might prefer a head-to-head comparison between several products to arrive at a buy decision. The YITH WooCommerce Compare lets you select the attributes (e.g. price, weight, material) and sets up a comparison table through a conveniently placed pop-up.
#20. PayPal
PayPal prevails as the most reputed payment gateway. Accept payments from around the world through debit, credit cards, or bank transfers. PayPal can detect customer location automatically and offer local options making your site user-friendly.
#21. WooCommerce PDF Invoices

This WooCommerce PDF Invoices plugin automatically attaches an invoice in pdf format to every order email. Use the basic inbuilt template or create your own. You can download in bulk from My Accounts and add them to the shipment.
#22. Push Engage
Send push notifications to your customers and engage them comprehensively. You can utilize it to send cart abandonment notifications, A/B testing, and drip campaigns. Lets you unlock maximum sales from visitors through reminders and offers with Push Engage.
#23. Order Delivery Date
Add a preferred delivery date and time to the checkout page. According to the developers, Order Delivery Date for WooCommerce decreases cart abandonment by half. You could also disable delivery on weekends and limit the maximum number of deliveries every day.
#24. Points and Rewards
Loyal customers must be rewarded. Set up a loyalty program, allot points, set expiry dates, and schedule reminders through the Points and Rewards plugin. You can manage the maximum discount at the cart level or by the product category.
#25. WSDesk WordPress Helpdesk
A customer care ticketing system that allows users to create tickets and monitor them. Displays notifications for long-pending complaints and can be integrated into the store customer support form. WSDesk WordPress helpdesk plugin is a flawless solution to manage customer grievances and provides a dashboard with a full summary.
#26. WooCommerce Multilingual
Bring the functionality of WPML to WooCommerce with this plugin. Easy to configure, it lets you translate your site into a dozen different languages all the way to the checkout page. You can even send emails and invoices in numerous languages.
Final Words
If you can install a few of these, your WooCommerce store would be much more efficient and streamlined.
However, installing a lot of plugins comes at a risk. Your site might take time to load and respond.
That is why it is best to employ a web development agency such as Uplers. They have enormous experience in setting up and managing WooCommerce stores and would ensure your online store is optimized with the best plugins.