In today's tech-savvy world, almost every business has a digital presence. While some use social media marketing to attract audiences, others have fully optimized websites, safeguarding their position on the search engine's top results.
Despite varying marketing techniques, every marketer practices content marketing to captivate audiences with the power of words. You can write product descriptions, blog posts, or even eBooks if your customers prefer long content formats.
More than information-packed content, online audiences are attracted to visual content, especially videos and podcasts. In addition to communicating the brand message quickly, the colorful visuals and music make the content appealing to audiences.
As a result, small businesses are heavily investing in video marketing. You can create informational videos, product descriptions, advertisements, or anything your target market would look like to see.
Since numerous brands are launching their video marketing campaigns, consider transcribing your videos, webinars, and podcasts to gain an edge. Are you familiar with video transcription?
It is a process of converting your video and audio into the text to promote understandability. If people miss out on any part or have difficulty comprehending the accent, they can refer to the transcript. If you are skeptical, have a look below to understand the purpose of transcription.
Purpose of Transcription
Apart from creating entertaining videos and podcasts, you have to focus on increasing your business reach. And here, transcription plays a crucial role. Videos with captions have a better engagement rate, more views, and a higher probability of boosting conversions.
Similarly, transcription also assists in repurposing the content. You can turn video text into an infographic or create an image by labeling some podcast quotes. Sounds interesting, no?
At times, businesses think of transcription as a lengthy procedure because creating word-to-word transcripts can be time-consuming. With the availability of transcription software, you don't have to worry about these petty things.
They can transcribe your entire video, webinar, and podcast in a couple of minutes with minimal transcription fees to ensure affordability. If you are still doubtful about transcribing audio and video, let us throw some light on their importance
Here we are unfolding top reasons why transcription should be a part of your digital marketing strategy.
#1. Enhances User Experience
Unsurprisingly, the fundamental goal of digital marketing is to streamline the user experience. Although you generate videos as per the audience's requirements, keep tabs on their preferences and evolving tastes.
At times, people are either in noisy surroundings or a quiet environment where they can't listen to your video without headphones. Similarly, people on a tight schedule needing specific information won't have time to watch your 30-minute video.
In such situations, people prefer written video materials that require a quick read, and here, video transcripts come in handy. It gives convenient and reliable access to your video and audio content, boosting engagement rates.
Simultaneously, you have to ensure transcripts' quality because users can't comprehend technical terminologies and the wrong context. It can spoil user experience, damage your brand's reputation while significantly decreasing ROI and engagement rates.
Therefore, make sure there are no sound disruptions, mumbling, or incorrect accents in your video's audio. After all, your video quality will reflect in the transcript. Besides this, you can upload your transcript on your website or a reputable publishing platform.
It will let your audience consume content in their preferable form – article, infographic, etc. As a result, people will be more willing to share your content on their social media accounts, creating brand awareness.
#2. Offers Translation in Different Languages

Undoubtedly, one of the most prominent advantages of digital marketing is global expansion. You can start selling to overseas customers from your hometown and enjoy higher sales. But unfortunately, language can be a significant barrier. If you are targeting Koreans, you have to create marketing campaigns in their language.
Even though social media offer translation features, you have to translate videos audios yourself. Indeed, it can be pretty time-consuming to translate videos into different languages, but video transcripts can make things easy.
You can translate them into any language by switching the website's settings. It helps your content reach a wider audience while increasing the chances of conversions. According to the stats, 80% of YouTube users come from non-English speaking countries. Therefore, more than a choice, creating transcripts is becoming mandatory to expand customer outreach.
#3. Boosts SEO traffic
Today, search engine witnesses 3.5 billion searches every day. And since the search engine can't watch or index videos, adding transcripts allows the search engine to crawl to your webpage. It gives a context of what video is about and how it assists users on their purchase journey.
In addition to indexing the video and audio content, it enhances your website's visibility on the search engine. Thus, whether you are uploading podcasts to your site or on YouTube, using transcripts can improve visibility.
After all, the more content you provide, the better Google spiders can reach your videos and define them. However, video crawling is different from text content crawls. Google looks into the surrounding content, alt text, and titles before indexing the visual content.
Likewise, it indexes videos based on the title, meta description, structured data, and schema markups. Hence, without transcripts, the search engine won't have enough data to infer and understand video and audio context.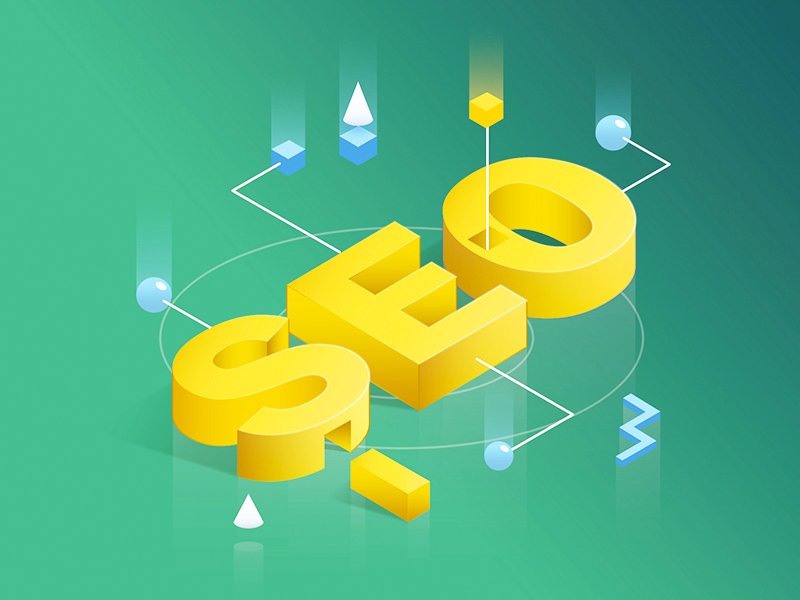 Besides crawling and indexing, here are some other ways how transcripts can boost SEO traffic
I. Locates Keywords
Transcripts allow search engines to locate branded keywords, directing organic traffic towards your webpage. If your video or podcast is about styling trends, people looking for styling tips will automatically come across your site when making a Google search.
Thus, if you want your video to shine amongst all webpages, don't forget to transcribe them. Even if you are posting the video or publishing a podcast on a third-party website, attach the transcripts. If not organic traffic, it will direct referral traffic while improving brand visibility.
II. Streamlines Link Building Practices
Link building can be a tough gig, but transcripts can significantly increase the number of inbound links to your site. Thus, bolstering your link building strategy. For internal links, transcripts let you link to other relevant content on your sites.
For instance, if you have a video or podcast highlighting product features, you can link to a particular product on your webpage. As a result, the visitors will get directed from one corner of the website to another.
Whereas if your transcripts have rich insights, bloggers and publishers can help you get high-quality external links. Hence, focus on including some statistics, infographics, and factual data on your website.
III. Reduces Bounce Rate
With the availability of transcripts of videos, podcasts, and webinars, users are more willing to engage with the content. People with hearing impairment won't click the back button because they can read the transcript, reducing the bounce rate. By preventing people from clicking away, you increase the time spent on a website and lower the bounce rates.
#4. Creates Lead Magnet Opportunities
Do you want more traffic and leads to your webpage? Transcribing video content allows you to use the same content for different purposes. It means you can create some high converting lead magnets to grow your site and email list.
Firstly, delve into user preferences to see what type of content they enjoy the most. Likewise, look into industry trends and check which content format is making waves in the digital world. Once you have an idea about your content strategy, start transcribing content into different formats.
The process of creating a video or podcast and publishing consumes a lot of time. Therefore, don't mind making the most out of that content. If you can't think of famous and interactive content formats, have a look below. Here are some stellar ideas for transforming your video and podcast transcripts.
Infographics: If you have shared some insightful data with audiences through videos or webinars, consider transforming it into an infographic. It could be a statistical figure, factual data, or anything informative that can capture the audience's interest.
eBooks: Unsurprisingly, a lot of effort goes into generating long content formats. Luckily, transcripts can simplify the process. If you have a detailed video or podcast on any topic, turn it into an eBook.
Social Media Posts: All short 1-minute-long videos can become great social media posts. You pick the highlights from the transcript and use them as captions for your social profiles.
However, don't try to fit the transcript into other content formats abruptly. You have to ensure the content is interactive for customers and delivers value.
#5. Improves Engagement Rates & Comprehension
Believe it or not, but Google is smarter than we can imagine. It monitors the time visitors spend on the website and determines user experience through it. Thus, the higher time spent on a webpage, the higher engagement rates, and better user experience.

Fortunately, videos and audio with transcripts and captions can increase the time spent on a website, giving a positive signal to Google Analytics. Simultaneously, it increases the chances of users engaging with the rest of the website content and adverts.
In addition to increasing the chances of conversions, transcripts can boost your rankings instantly. Moreover, if there are potential loading issues on the site, and the video is taking forever to load, transcripts can reduce the bounce rate. Instead of clicking the back button, users would click on the transcript and skim through the text to understand the video.
Above all, video transcriptions can be open doors to learning opportunities. Usually, people face trouble in keeping up with the speed of the educational video. As a result, they have to keep pausing and playing the video, impacting concentration levels. With transcripts, learners can go through the text at their pace and comprehend things better.
#6. Expands Customer Outreach
According to the World Health Organization, almost 466 million people suffer from hearing loss worldwide. With video marketing, you miss out on a substantial chunk of the audience that can bring enormous profits to your business. Fortunately, video transcripts will help you overcome this barrier. Individuals who have a hearing impairment can engage with your content through the transcription of audio to text.
Thus, if you publish a video or podcast on any of your social media handles, attach the transcript in the comment section. In addition to expanding your custom outreach, it will send a message that your brand cares about everyone. Moreover, include emojis and abbreviations in your transcript to align it with the video and audio context. As a result, it would broaden your audience and demonstrates a commitment to digital inclusion.
#7. Protects Against Discrimination Laws
With evolving laws and regulations, businesses have to take care of anti-discrimination rules while devising their digital marketing strategy. These protect the rights of people with disabilities to give them the same treatment as ordinary people. Similarly, they also focus on giving them access to the same resource. Some of the laws also require videos and webinars to include closed captions, ensuring they are accessible for everyone.
Previously, closed captions were a requirement for television and media broadcasts. The 21st-century communication and video accessibility act is encouraging companies to bridge the gaps. Here, transcription comes into play. After all, all brands creating audio or video content have to provide complete transcripts or captions. Thus, the best way to avoid legal troubles is to transcribe every video proactively.
#8. Facilitates Creation of Derivative Content
In the new digital era, all marketers are under pressure to deliver strategic content across all buyers' journey. Therefore, you have to keep tabs on channels, geography, customer persona, etc. Usually, marketers and content creators use montages, recorded videos, and audio clips to attract online customers. However, generating such content without transcripts is quite challenging because you have to start everything from scratch.
Do you want to create derivative content? If yes, then start creating video and audio transcripts. It will let your search for phrases and topics from the video without any hassle. Thus, you can scan direct quotes, tweak them a little, and make a small video or audio clips. Likewise, if you have podcasts on different topics, create some audio transcripts to drive traffic to the website instantly. Additionally, you can also convert these transcripts into case studies and research papers.
Wrapping Up
With the emergence of video, webinars, and podcasts, transcription has become an essential digital marketing element. After all, the benefits transcriptions offer is second to none. Businesses can enjoy access to a broader audience, target more customers, and create interactive content. Similarly, transcripts hold power to transform the entire SEO campaign.
From link building to reducing bounce rate – you can significantly increase traffic by creating transcripts. Above all, the transcription process doesn't cost a fortune, nor takes hours to complete. Hence, leaving you with no excuse to miss out on it.