10 Signs When You Need to Rebrand Your Business
as your business grows over time, it naturally demands changes in almost every way you run it. The customers' buying behavior and practices to market businesses change to a larger extent. In a fast-changing world, such rapid changes compel even big companies to launch a rebranding campaign to move along with the time.
Those who love the status quo and are adamant about carrying out the improvements run the risk of perishing away in the background. They get outcompeted by savvy business owners. So, it is always a wise policy to review your branding requirements from time to time and do the needful.
However, you must be aware of the tell-tail signs that indicate the need to make the necessary changes in your ways to run your company and its business.
What is rebranding?
Rebranding is all about changing the perception of your target customers about your company and its business. So, you now want them to see your business in a different light. You wish to convey a new message to your audience.
To build a new perception of your business, you redo your tagline, create your visual identities, including your logo and website again, or tweak them.
But first, you should precisely know what your stakeholders think of your brand currently. Gather data from researching the market and your clients to determine your current brand position.
Then, based on the research data, you formulate a rebranding strategy and change your visual identities, including brand colors, typography, photography, tagline, and messaging.
10 Signs to Consider for Business Rebranding
Notice these signs to consider rebranding your business.

#1. You are providing different solutions now
Your brand has grown a lot over time, meaning that it is now offering more products or services as solutions to the audiences. That is a part of your market expansion plan, around which your branding should revolve. You would like the customers to take your new offerings into their brand's perception.
So, make strategies to make customers see your brand as a provider of more solutions to your customer's pain points. But you need not change your entire brand. Instead, keep your strengths and bring them forward while thinking of a rebranding strategy.
#2. Your customer persona has changed
Studies have shown that buyer audience shifts in a couple of years, say in 10 years. In that case, the conventional target customers may no longer be the same, and you need to add newer ones into your marketing strategies.
If your business has expanded beyond the limitations of a city or state, this is the sign that you should be rebranding. Each time your reach out to new audiences, you need to address the needs of new customers, which is a rebranding challenge.
But do in-depth customer research to pinpoint how your audience has changed so that you can come up with creative rebranding solutions.
#3. Your brand looks similar to that of your competitors
You started your business with a perfect strategy to look different from your competitors. But that was a long time ago. For some reason, people may be equating your brand with the others available in the market.
You picked a niche to start your business, but now many more companies in that particular niche offer products or services — make a note of it. You are no longer the sole reason for people to buy those offerings. Instead, your brand has become just one of the offers in the crowded market.
So, if you check and find out that people cannot differentiate between yours and other brands, it is time to launch a rebranding campaign. You will, then, redesign your visuals and even your logo, which is your core business identity.
Your small business doesn't need to spend a lot of money to hire an expensive graphic designer for your logo design project. Instead, various intelligent DIY tools such as a logo maker tool can help you tweak or redesign your logo all by yourself without experience.
#4. You acquired or merged brands
Acquisitions or mergers of brands are always a significant event in a company's growth journey. Every such event changes a company's business profile. If you acquired or merged even one brand a few months or years back, you need to accommodate that brand in your marketing strategy and overall thinking.
It may be that the acquired brand has a different personality and values that even clash with your brand. In that case, you should start rebranding by creating new visuals or tweaking the designs of your logo, business cards, website, brochures and changing your brand colors and fonts. You may need to tell a different brand story.
#5. You are losing your pricing power
While costs of materials have increased, your product prices may be more or less at the same old level, causing you losses. But when you raise prices, customers lose interest in your products or services. So if you find it difficult to raise prices in line with the increasing material costs, it is time to rethink your branding strategy.
You must change customers' perceptions and give them a new brand message. Tell that how your brand is more valuable to them in the changed circumstances and how you stand out. Once they have this reassurance that the products with increased prices are worth spending, they will buy. Then, you can redefine your products in terms of their value for customers.
#6. You are unable to hire top talent
Highly skilled employees are the backbone of any company or organization for its rapid growth. Without their services, your business will struggle to compete in your niche. But many companies struggle to hire a motivated and talented class of people or retain them with the company.
A key reason top-tier candidates do not respond to your hiring advertisements is that they do not perceive your company as worth their time. When hiring top talent, the job pool is limited, and there is tough competition among businesses to lure them.
You need to do some employer branding about how your employees and potential employees perceive your brand. With rebranding, you can take care of those unwanted perceptions.
#7. Your business gets a negative image from social media
Maligning a good positive image of businesses on social media and other platforms is a common practice. Gradually, a business might gather many negative comments on the web and harm people's overall perception. Find out if your business also is the target of such abuse and negativity. Sometimes, a business faux pas compels customers to switch their loyalties.
It would be advisable that you do an internal brand audit to determine what is being said about your brand on the Internet. If negative comments are widespread, go for rebranding with a new set of visuals that will help erase that negative image.
#8. You brought in fundamental changes in your business model
Companies adopt new business models when they need to grow in the changed market circumstances. They even go to the extent of making some fundamental alterations in how they have been doing business. Think of rebranding if your company has undergone such changes, including new strategic moves.
With rebranding, you can define your brand in a new light for your customers. You will come up with a new vision, purpose, values, and mission statement. The rebranding will help establish a new direction where your company needs to make a headstart and reach it. You will determine the new values that define your unique business model and strategy.
#9. Your brand lost focus and became complicated
Many companies start with a simple idea and strategy. They grew fast since they had a clear vision, every business aspect chalked out simply, and everyone could work on that.
But for some reason, you accumulated complicated ideas, and your strategies became more theoretical than practical. When that happens, your business loses its focus and gets entangled in many experimental things.
If that is the case with your business, then go for rebranding to unify your brand narrative and redefine value propositions. Your brand will remove those complexities that emerge naturally over time in a company as it expands, makes strategies, and acquires other brands.
#10. Your brand name and brand vision mismatch
Your company name is simple to pronounce, but it may seem outdated to your target audience. They may not like the name you gave to your business, say 15 years ago. Since then, a new generation of customers has emerged upon the scene with a new set of likings and dislikings. Your old brand name may not build connection and rapport with them anymore.
Then, sometimes a brand name does not fit well in a new cultural context when reaching out to a different part of the world. Also, an older company name may not suit best to its next iteration.
So, take a closer look at your brand name and see whether or not it connects well with changing times. The name should also be such that it represents your new brand story. Your business can engage customers in every touchpoint with a well-thought-out new name.
But making your brand name unique and memorable is a challenging task. You need to develop a unique and straightforward name, but it should also be available as your new domain name for the website.
What to avoid when rebranding?
Now that you know when to launch your rebranding campaign, it is equally important to finding out what you should be avoiding.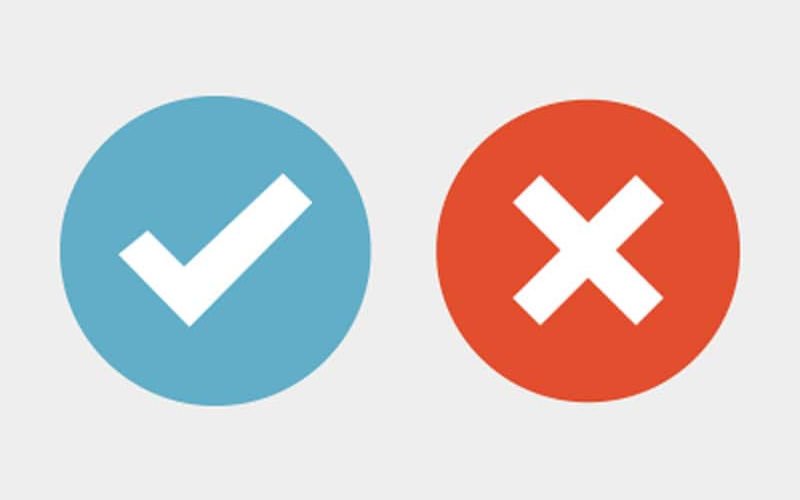 Avoid a total overhauling of the brand
When rebranding, resist the temptation of completely changing your brand. That may be harmful since people have some emotional attachment to your old brands. So, keep those brand elements that you think are working well for your business. You should prefer making small changes and see if that is enough to amend your brand story.
Do not alienate your customers
You should not think that customers will automatically come to know that you rebranded. When you are rebranding, take your loyal customers into confidence. Tell them about your rebranding plans and why it is necessary. Give them some solid reasons and tell how the exercise will benefit customers.
Do not ignore your employees
Do not ignore your employees in your rebranding efforts. Instead, involve them by telling them that you need to take the rebranding seriously, and everyone should be a part of the process. This will help eliminate all confusion that may be creeping in.
So, consider these signs that should prompt you for rebranding. When it comes to redesigning your brand visuals such as logo, business cards, website, brochures, signage, etc., you can outsource the designing job to Designhill, a leading creative marketplace.
Conclusion
Rebranding is common practice with businesses. But first, know when you need to go for a rebranding campaign and redesign your brand visuals to tell your new brand story and message. You require a rebranding strategy if you need to provide different customer solutions, and even customer persona has changed.
You may have acquired some brands that have changed your business profile to compel you to adopt a new branding strategy. Other reasons for rebranding include losing your pricing power, eliminating a bad reputation on social media, adopting a new business model, and brand becoming too complicated.
About the Author!
Hariom is a digital marketer, brand consultant, and business strategist with Designhill, a reliable marketplace for logo design, business cards, web design, T-shirt printing, and other graphic design products. With extensive experience working both client-side and within the agency environment, he has authored several articles on topics related to digital marketing, business strategies, and content marketing.