Video marketing is indisputably exploding on the content scene right now.
Your target audience is spending billions of hours consuming videos online. Videos are quickly replacing other content formats as the most coveted platforms to connect with your potential consumers.
But what's in it for you?
Boosting your video marketing strategy is crucial to build the Return on Investment (ROI) for the overall digital marketing of your brand. You can promote viewership and cultivate followers.
The best part about video content is that it provides a more human element. It removes the feeling of dissociation that is typical of other trends of brand promotion. Videos focus on the power of storytelling to build an intimate connection with the viewers.
Top 5 Steps to create an effective video marketing strategy
Creating a powerful video marketing strategy can be intimidating, especially if you are just starting with your video production efforts. Today, viewers expect high production value and content quality even from influencer videos. For commercial content, you have to at least measure up to those expectations, if not exceeding them.
Fret not.
This does not mean you have to invest more than your available marketing budget to start producing video content for your brand. We have curated five steps that will be of great help when you are strategizing on how to boost your current digital video strategy to develop a scalable and result-oriented video marketing plan.

Without further ado, let's dive right in!
#1. Define the purpose of your video marketing strategy
Without a clear purpose, your digital video strategy will struggle to find purchase amongst the steep competition.
Outlining an ultimate content goal for the video marketing plan will help streamline your production efforts towards a single direction and also make it easier to plan content ideas and edit stories to adapt to the theme of the goal.
You will automatically create an overall tone reflective of your brand. You should also be able to control what picture of your brand is shared, followed and remembered by your audience.
It is better not to centre your content around a sales pitch. Focus on educating, entertaining and inspiring your viewers. These types of content have more sentimental value.
At the very least, your viewers should not feel your videos are only feeding them a targeted sales pitch. That is the fastest way to lose audience attention and enforce a spammy reputation for your brand.
Do not worry about commercial promotions on your digital video platforms. Instead, the purpose of your video marketing strategy should begin and revolve around your audience.
In short, you should,
Identify your target audience
Develop content that your audience likes, shares and follows on social media
Understand what your followers want and need and create content to fulfill that demand
#2. Establish brand consistency with your video content
You have to be consistent with your branding efforts and it holds true for your video strategy.
Are you creating live videos, scripted content or edited webinars with high production value or a hybrid format combining the elements of these types of content?
Regardless of the format, maintain a thematic consistency, so your viewers can identify and seek you out for that particular type of Content.
Even the small pieces like a unique style of clothing can help form a whole picture. Small elements like a unique style of clothing, particular color on the set, including your brand logo within the background or a catchy intro to the videos can potentially be the signature style to your brand.
You have to create a unique style for your video content to make it easier for your viewers to identify it with your brand. Cultivating consistency is not a one-time effort.
However, the dedication to this effort will propagate your professionalism to your audience and over time, it will translate into their trust in your brand. So this step, while slow, has a huge pay off margin.
#3. Choose the right video distribution channels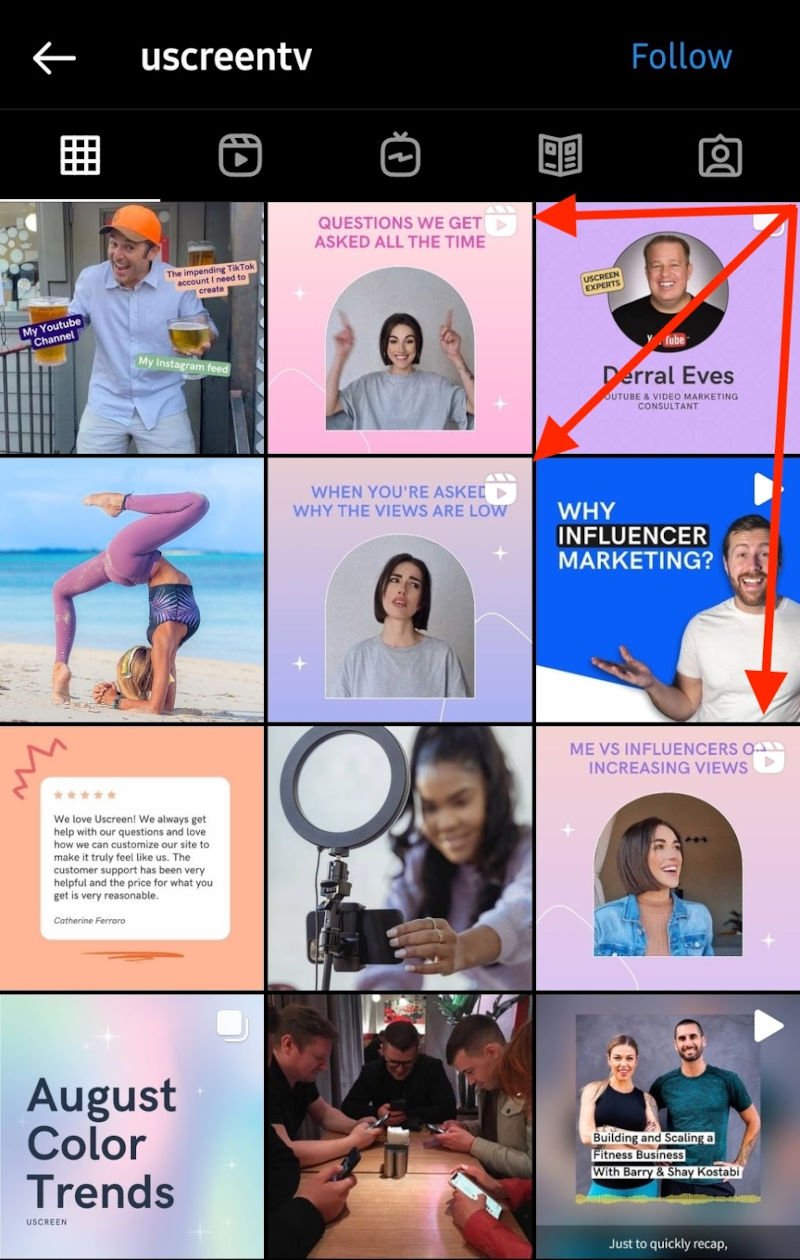 The engagement that you cultivate on your videos depends greatly on the right distribution outlet through which you deliver the content to your audiences. You have to make sure your videos are shown everywhere that your perfect audience group is likely to gather.
YouTube
Undoubtedly the most popular video distribution website with one billion hours of watched content and counting. Google owns the channel. This contributes to the rise of YouTube as a powerful video search engine.
Instagram
One of the most effective platforms for short video marketing, Instagram has established itself as a worthy opponent to Vines and TikTok. In fact, it necessitated the launch of YouTube shorts to compete with Instagram on short video content.
For maximum ROI, even within a corporate video marketing strategy, you should make space for an effective plan on how to get reels on Instagram.
Facebook
The third most popular video sharing site comes in at a close rank after Google and YouTube. It offers brands to connect with unedited live streaming to foster authenticity and a dedicated connection with the audience.
#4. Determine clear topics and video formats

Even if you have decided to create video content, you have to narrow down to the exact format that will resonate with your audience. You can pick from the following video formats:
Educational videos — Geared towards establishing your brand as a niche expert
Entertainment videos — To establish a sentimental connection with your target audience with storytelling and humor as the basic tools.
Practical tutorial videos — To establish your brand as the solution to your audience's problems.
Behind the scene (BTS) videos — Bringing your audience closer to the bare framework driving your brand.
Interviews — Associating your brand with other brands, professionals and audience experts.
Recorded and edited webinars — Establishing your brand as a high value resource for expert topics in the niche.
Scripted product explainers — Establishing a bridge of information to encourage better understanding of your products amongst your target consumers.
How-to videos — Adapting your brand to the role of a friend, mentor and guide to your audience. This format is more flexible and closer to emotions than the practical tutorial videos.
Customer testimonials — Increase conversions and build more trust by incorporating customer video reviews as social proof within your video strategy
Case studies — Documenting videos of your product or brand journey with testimonials from experts, your customers and niche influencers can reinforce your brand image categorically.
Research competitor video streams to identify the most effective topics and unique format that will work for your brand. You can also borrow ideas from other successful channels in the initial struggling phase of your video strategy.
In fact, many iconic marketing campaigns have started their strategy by integrating the ideas from an unrelated field and tailoring it to their own specifics.
#5. Optimize video content with SEO
If you have identified your audience, found your brand voice and determined your video format, it is time to focus on conversions. You have to optimize your video content to get the most return on your investments. Here is a simple structure to follow for that.
a. Incorporate a distinct call to action
You will have a higher impact on your audience, if you can convey the objective of your video in simple terms through a direct message.
What do you want from your audience? Are you looking for more sales, attracting new leads or encouraging a conversation on your videos? Add a direct prompt for the audience at the end of your videos or descriptions and tell them what action to take next.
b. Give them options for the actions
Every viewer has their own preference for the way they want to receive updates and interact with the brand. Even when adding calls to action, give them their pick of choice.
This caters to their convenience and makes them feel more in command of the interaction. They should have the options for Emails, phone calls, contact forms and live chat available as multiple gateways to get in touch with the brand
c. Identify best time to publish
The goal of your video is to invite maximum views. The first 48 hours are crucial in this regard. To ensure a high viewing rate, you have to drop the video at the peak watching time of your audience.
Analyze your viewership and the data from popular video distribution platforms to determine the best publishing hours for your videos and stick to that timeline.
d. Determine ideal video length
Most of the proof points towards the fact that short ideas have a better conversion rate than longer videos. However, practically, the length of your video is determined by the purpose and format of the content.
For instance, resource formats like webinars or case studies can be harmed if you try to limit them to shorter timelines. Your focus should be to keep the content crisp, find the length that suits your audience preference and stick to it for your future videos.
e. Optimize with keywords
Include targeted keywords in the video descriptions to rank them higher in the video search results. You already know to add calls to action but include a shortened link that redirects your audience to an interactive page.
Utilize the tagging features now popular in many of the video marketing channels like YouTube, Instagram and Facebook. This will help group your videos to bring them to your viewers' attention when they display interest in watching similar content online.
Conclusion
Ultimately, your digital video strategy is not set in stone.
In fact, an organic strategy that breathes and adapts with the changing social scenario will find a sure-footed traction in this competitive field.
Dedicate yourself to finding innovative ways to promote the content. You can repurpose and upload your videos to multiple channels. Augment the distribution plan by sharing the videos through your website or even directly embedding them in your emails.
As content creators, you have full freedom, so take charge of your video marketing process boldly.