It is no secret that successful branding is imperative for consistent business growth. However, due to the intense competition and changing marketing dynamics, companies find it difficult to brand themselves effectively. So, how do you manage to develop a strong brand image for your business?
The simple and straightforward answer is by getting a professional logo designed. Wondering why? This is because a well-designed logo helps your brand get registered in the target audience's minds. Your logo communicates your brand messages and values; therefore, you should get it designed appropriately.
A survey conducted by the Finance Online revealed that around 65 percent of small businesses pay up to $500 for getting a new logo designed. Due to the growing need of a well-designed and professional logo, even small businesses have started paying attention to its design.
Unsure how to get an effective logo designed for your business? Don't worry, we have got you covered! Below are a few simple yet amazing steps that can help you excel at your logo game:
Step #1: Define What Your Corporate Logo Stands For
The first step is to find out what does your corporate logo represent. This is because it helps give a sense of direction to your business, and gives out clear messages to your target audience. For example, Microsoft's logo effectively exhibits creativity and innovation.

Likewise, the logo for your company should reflect your brand image and values. Unsure how to go about it? Here are a couple of questions that can serve as a starting point:
Why did you start this company?
What are your ideal brand values?
What is your Unique Selling Point (USP)?
How do you want your target customers to perceive you and your brand?
Step #2: Research and Shortlist Some of the Best Design Inspirations
Once you've identified what your corporate logo should stand for, the next step is to research and gather some logo design inspirations.
All in all, while you're looking for some compelling and relatable logo inspirations, you should also study competitors' logos as they are operating in the same industry. This will help you in understanding what is working for your target audience, what is not.
After shortlisting some of the best logo designs, the next step involves brainstorming and creating a detailed creative brief for your corporate logo design. This brief should be comprehensive and should include color details, typography, logotype, size, etc.
Step #3: Select Your Logo's Color Pallet
It is no surprise that colors play a crucial role in your company's branding as each color stands for something in the minds of your target audience. For instance, the color red evokes the passion, and that is why the brand Coca Cola has used red in its logo extensively.
On the other hand, the color blue depicts stability and reliability. And this is the reason why brands like Facebook and Twitter have used shades of blue in their logos.
Are you still thinking what should be your ideal logo color palette that encourages brand relevance among your prospects? Don't worry, we have your back! The image below shows which colors exhibit which type of emotions, to help you choose your logo colors wisely:
Now that you know what different colors mean, and how they make your audience feel, here are a few expert tips for selecting the best colors for your logo:
You can choose a mix of 2-3 colors to highlight the different aspects or unique points of your brand.
Try to stand out among your competing brands by using a different color palette.
Get 2-3 prototypes of your logo designed in different colors, to see which one goes with your brand, and looks best. You can also run a social media poll to gather your audience's suggestions.
If you have a brand that is targeted towards the youth, you should choose energetic colors, such as yellow.
For brands that are closer to the environment, you should go for natural colors, such as green or blue.
Step #4: Choose the Most Suitable Logo Style
There are different types of logo styles available. However, you need to choose the one that correlates with your brand identity. This is because your logo is present everywhere – may it be your website, your brochures, products, social media pages, emails, etc. Therefore, its style should communicate your brand messages effectively.
Wondering which logo style to go for? Here are a few categories that you can choose from:
Pictorial Logo
You can go for a pictorial logo, which is generally an icon that symbolizes your brand values. For example, the blue-bird icon of Twitter represents its branding messages, including reliability and authenticity, convincingly globally.

Monogram Logo
If you think a picture or icon isn't enough to convey your brand messages, you can also choose a monogram logo, also known as a letter mark. For instance, IBM's corporate logo includes the initials of its brand name.
Abstract Logo
This type of logo would involve a pictorial representation, but not in the form of an identifiable image, such as an apple or a bird.
On the contrary, if you're going for an abstract logo, it would include an imaginative representation of your brand identity and business offerings. One such famous example could be the logo of the company, Adidas.

Combination Logo
If you select a combination mark for your brand, it will be a combination of a wordmark or letter mark and a pictorial mark, abstract mark, or mascot. For example, Burger King has a compelling combination mark that exhibits its branding effectively.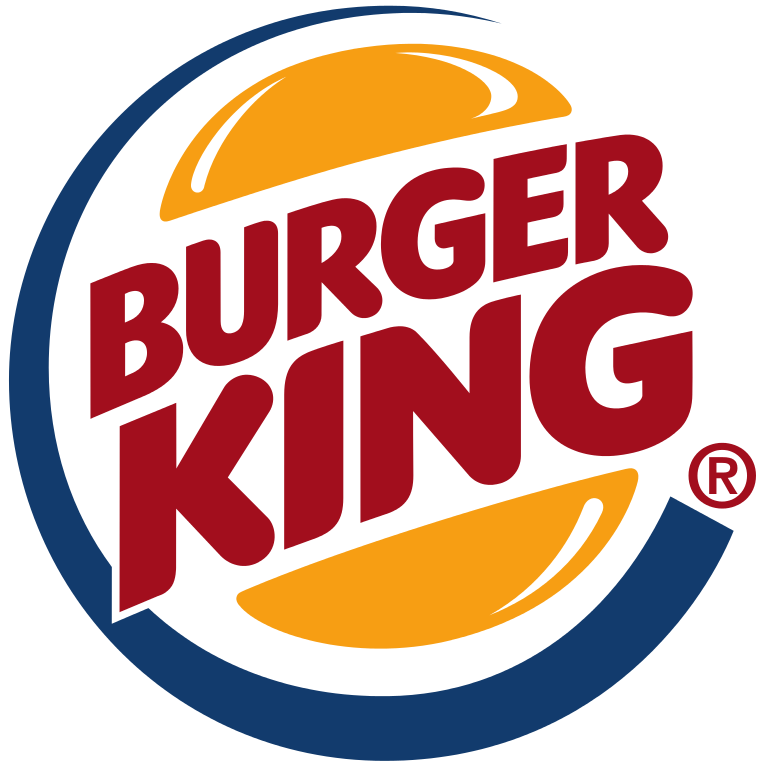 Step #5: Select the Perfect Font
It is no secret that font is one of the most crucial elements of your business logo. Therefore, you should not underestimate the importance of selecting the right font.
This is because a well-picked font type highlights your brand values, and makes your logo stand out in the eyes of your target audience. Similarly, an inappropriate font type might undermine the audience's trust in your business, and give out a negative impression.
For this reason, while getting your logo designed, you should select the font that reflects your brand identity effectively. Not sure how to go about it? Here are some useful tips for selecting the perfect font type for your logo:
The golden rule is to keep it simple. This is because a complex font type might cause distraction, and confusion among your target audience.
You should choose a font that reflects your brand image positively.
Do not use too many different types of fonts as they might make your logo look unattractive.
Never go for trendy font types as they are usually short-lived, and might make your logo look outdated, once they get out of fashion.
Step #6: Ensure a Professional Logo Design
By now, we have gone through and considered all the fundamental design aspects. However, it is still important to remember that your business logo might fail to create a lasting impact if it isn't designed professionally.
Besides this, a poorly designed logo might make your target audience dubious and skeptical regarding the quality of your products.
For this reason, the most suitable way forward is to hire a professional logo design company, like logo design valley, to get a high-quality and impactful logo design that creatively communicates your brand story to your audience.
All said and done, don't forget to convey your logo requirements well to the designer to avoid any rework or confusions. Wondering how to ensure a perfect logo design? Below are a few tips and tricks that can help:
Go through the designer's portfolio, and request them for samples so that you have a better idea.
Don't give too much information, instead be specific about your logo design requirements so that the designer knows what is expected of them.
Don't forget to give details regarding your brand persona and target audience.
It is best to discuss and decide upon a realistic project timeline.
Don't hesitate in asking questions regarding the logo design process.
Step #7: Make Sure Your Logo Design is Memorable
Past research identified that your audience takes 5 to 7 impressions to remember your brand. As a result, you should ensure a unique and memorable logo design. This helps your audience identify your brand, thereby setting you and your product offerings apart from other market players.
The Final Words
In a nutshell, if you want to brand your business effectively, you should get a professional logo designed that reveals your brand identity.
Besides this, in the intensely competitive and dynamic markets of today, only a timeless and memorable logo design can set your brand apart by catching your target audience's attention. And once your customers become used to your brand and logo, they will eventually pick your products while shopping, thereby increasing your sales considerably.
About the Author!
Erica Silva is a blogger who works for logo design valley. She loves to discover and explore the world around her. She writes on everything from marketing to technology. She enjoys sharing her discoveries and experiences with readers and believes her blogs can make the world a better place. Find her on Twitter: @ericadsilva1