There are some brands that seem to stand the test of time. Names like Coca Cola, McDonald's, Nike, and Apple are recognized all over the world. Any mention of their names instantly draws up images of their products and logos in our minds.
Of course, part of the reason that these companies are so recognizable is because they have multi-million dollar marketing budgets. You see their advertising everywhere, and some of their commercials or print ads have become truly iconic.
But, what about the smaller companies with significantly tighter budgets, smaller audience reach, and fewer years of experience under their belt? Is it possible for brands of all sizes to create a memorable impression?
The answer here is, of course, yes.
There are plenty of ways that smaller businesses can establish their brand identity and increase recognition on shoestring budgets. In fact, it is absolutely critical for them to do this, especially if they are operating in a highly competitive field. Nearly 60% of consumers said that when given a choice, they would gravitate towards buying from a brand they were familiar with over a new company.
In order to establish a memorable brand identity, there are some key tips and strategies to follow. Let's discuss.
Tip #1. Incorporate Memorable Phraseology
Part of the reason why so many brands are truly memorable and timeless owes to their fantastic phraseology. For example, "I'm Lovin' It", "What's in Your Wallet?" and "Maybe She's Born With It" all instantly muster up images of well-known brands.
Be sure that you incorporate memorable phrases like a catchy slogan and culture-driven terminology throughout your marketing messages. For instance, Disney uses specific language in both their advertising and their day-to-day that reflects the core of their brand. Employees are referred to as "cast members" in the parks, and most of their advertising incorporates words like "magic", "memories", and "dreams." The key here is to keep it short and sweet while ensuring that it makes sense with your brand.

Tip 2. Make Sure Changes Are Still On-Brand
Some brands mistakenly believe that in order to make their identity stand the test of time, they cannot change anything. However, this mindset can actually hurt your brand if it becomes outdated or your core audience changes. While a total rebrand may not be necessary, you don't need to stick to one look, logo, or color scheme to stay memorable.
Many successful businesses have made slight changes to their look over the years, but these changes are still on-brand and generally keep the overall premise and aesthetic the same. Take a look at the evolution of Lego's logo.
As time went on, Lego updated their look to stay with the times, but it is still easily recognizable through the similar typology and color scheme. It is totally ok to update your brand or modernize it (especially as your audience changes and grows), but be sure that it still creates a cohesive brand story.
Tip #3. Pay Close Attention to Sentiment
When consumers feel an emotional connection to a brand, they tend to be more loyal, have a higher lifetime value, spend more, and advocate for the business to their friends and family. In order to establish a long-lasting brand, you need to find ways to connect with your customers and check that your efforts are working correctly.
The perception of your brand determines how memorable it will be with your customers in the long-run. Pay close attention to data that sheds a light on sentiment, such as social media mentions and customer reviews. Pay special attention to negative sentiment and use it as feedback for improvement, rather than as a failure. Be willing to reach out to customers one-on-one and ask about their negative experience or perception and see what ways you can improve.

Tip #4. Find Your Advantage and Stick to It
Another reason why some of the world's most famous brands are so memorable is because they have honed in on their area of expertise. It is also interesting to note that when businesses stray from their focus, it often leads to disaster.
For example, McDonald's is obviously good at making cheap American fast food, like their world-famous burgers and fries. However, in an attempt to expand their markets, they once tried selling Italian food, including pizza and spaghetti. Customers were less than impressed, and these food items were eventually pulled. Why? Because you simply don't associate McDonald's with pizza.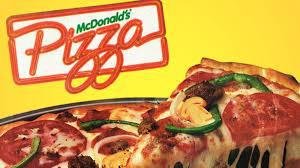 Instead of trying to be too many things, it is far better to narrow down to what your business does best.
Start by asking yourself: What is the one thing that your brand does differently?
Pick one (or maybe two) elements that make your brand truly unique, whether it's fantastic customer service, affordable price points, or simply high-quality products. Make sure that this competitive advantage is abundantly clear through your marketing so people associate this quality with your brand.
Tip #5. Focus on Visuals
The old saying, "a picture is worth a thousand words" couldn't be more true when it comes to branding. Visual elements go hand-in-hand with brand identity as our eyes are naturally drawn towards images that we remember. While a strong logo is certainly a part of visual branding, it is also important that every piece of visual content paints a clear picture that represents your company.
Social media provides a great avenue for establishing a visual aesthetic that customers will associate with your business. This does not mean that all of your content needs to be the same, or even similar to each other. However, they should create a cohesive visual image.
Look at Kate Spade's Instagram feed as an example. The pictures are certainly not identical to each other, but they have shared elements that a customer would instantly recognize as a part of the Kate Spade brand.

Conclusion
A memorable brand that stands the test of time is not created by accident. Every part of the identity should be formed and established with intention and purpose. If you want to build a brand that your customers remember, it is important to consider all of these elements and look for ways to create connections and associations that establish a long-lasting identity.
About the Author!
Taral is a digital marketer specializing in content marketing. He works at E2M Solutions Inc as a content strategist and helps brands in building a prominent online presence through his advanced content marketing techniques. You can read his post How did a Blog Post Earn 10K Organic Traffic in 3 Months Without Promotion which explains some of his techniques for building organic traffic on your website.