Whether you have been running your own business for some time or you are a new start-up, you may find yourself considering rebranding your company. Most business owners are aware of the importance of branding, and some of the most successful companies are recognizable all over the world because of their iconic branding.
When you first started your business, you may not have given branding the consideration and thought that it required, which is why you find yourself wanting to rebrand your business at a later date. However, changing how your business is recognized can be daunting. So, we have put together 5 top tips for rebranding your business successfully.
Is Now a Good time to Rebrand?
Rebranding isn't something you should dive into without giving it a moment's thought. When you rebrand, you literally change everything, from letterheads and email signatures to brochures and your website. This can be expensive, not to mention time-consuming.
Companies typically rebrand when their old brand no longer "fits" in its market niche. A rebrand allows the company to modernize, reach a brand-new audience, and roll out new concepts, products, and advertising messages.
If your current image is obsolete, your mission statement has changed, a competitor's brand is too close for comfort, or your original brand was ill-thought-out or is damaged, then it is definitely time to rebrand.
Reestablish Your Brand's Market and Audience

When deciding on how to rebrand your business, we recommend that you consider the market and audience that your company targets. This may have changed over time or be different than you first expected when starting your business, which is why you are considering rebranding. By having a target market in mind, you will be able to adapt and change your branding correctly and more effectively.
You can use market research tools such as focus groups and data collection to find out who your customers really are. Take a look at who is buying from you and have them in mind when branding your company.
Consider Your Company's Vision and Values
As your branding changes, you may consider how this affects your company's vision and values. Having new products, services, and priorities may alter the vision and values that you once had, so we recommend that you re-consider your mission statement if necessary.
Similarly, if you had strong values behind your business before the rebrand then you may need to consider how to change and adapt your business without leaving those values behind. While rebranding is often necessary for a company's growth, it can undermine your authenticity with customers if your values keep on changing.
Notify Everyone
Don't just roll out a new brand image and forget to tell anyone. It's important that you let your customers, suppliers, and all other relevant people know before you switch from one brand to another.
Imagine the chaos caused if valued repeat customers could no longer find your products online because the website had a new URL without a redirect. What would happen if you changed your brand and vendors weren't told in advance? It would be disastrous and could quite easily cause a massive slump in sales.
Be thorough. Allow for plenty of lead time on your rebranding project. Notify everyone, including customers, well before you make the transition from one brand to another.
Have a Strategy in Place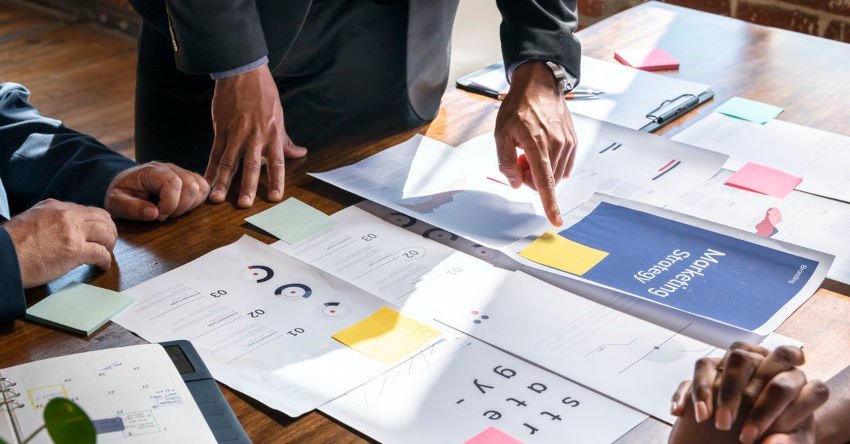 Rebranding is not something you do on a whim. A fly-by-the-seat-of-your-pants approach will end in tears. There is a lot of complexity involved in rebranding a business and a great deal of planning is needed to ensure everything is done on time. From ordering new stationery to communicating with the public, you must ensure all boxes are ticked at the appropriate time.
Have a team ready to handle all aspects of the rebranding. Assign each member of the project team a set of tasks, so nothing is forgotten.
Try and anticipate any problems that may arise, so you can be prepared.
Some of the tasks that need addressing include the following:
1. Personalized Merchandise
While a lot of work goes into the rebranding of a company, it is crucial that you take the time to get your new brand out there and make yourself known. You could have one of the best company brands around, but if nobody sees it or knows who you are, then you will struggle to get extra recognition and revenue.
Therefore, we recommend that you use company merchandise to encourage brand recognition and stand out from your competitors. For example, by getting printed T-Shirts from Real Thread that are custom made to your designs, both your staff and your customers can be walking advertisements for your company.
2. Assess Rebranding Costs
You may have lots of brilliant ideas on how you can rebrand your company, but it is important that you assess how much it is going to cost you and assess how much you have to spend. Few businesses have an unlimited amount of money to spend on the branding of their company and not assessing the costs before you get started can end up in big expenditures you cannot afford.
3. Renew Your Company Logo
One of the best tips we can give you when it comes to rebranding your business is to renew your company logo and offer something different to your customers. An effective and clear company logo is a perfect way to make your company known and stand out instantly. So, be prepared to spend some time and money on the development of your perfect logo.
Be Ready to Communicate with Customers
Finally, be ready and willing to answer questions from customers as and when they arise. Have a dedicated team on standby to deal with queries via social media, email, telephone, and in-person (as applicable).
Change is a scary thing and maintaining trust is crucial. If people don't understand why you're rebranding, they might stop trusting your company, which will lead to a drop in revenue.
By making these considerations for your company and taking the time to rebrand all areas of your business, you can successfully give your company the new face and strategy it needs.