If you are wondering how and when to start a remote ecommerce business, the answer is simple, plus there has never been a better time to start an online business.
Shopify recorded $1.12bn revenues in Q2 2021 – a 57% rise per year with an estimated growth of $1.05bn. Not to mention Amazon. The company's revenue rose to 27% in the three months to 30th June 2021 – a total of $113bn. After the first COVID outbreak, online sales increased worldwide, and most local shops now have an online store as support.
In addition, the average price of online products keeps increasing. According to Adobe, online retail prices rose 2.3%yearly in June 2021 (0.6% each month). Launching an ecommerce store now is one of the most reliable ways to build a stable remote business with the right strategy.
So, the question isn't when, but how to start a remote ecommerce business.
What Do You Need To Start A Remote Ecommerce Business
To start an online business, you need to keep in mind these four pillars:
Interactive website design: Without a user-friendly design, your customers won't stay long enough in your online store to complete the purchase.
Customer support: If your customers can't see who is working for you, you need strong customer support to build and grow trust.
Product image: Your unique product needs a unique design to make your brand inimitable.
Selling proposition: Last but not least, you need people to bring your customers in your online store and purchase your quality product.
You need to consider these factors to choose the right platform for your products and launch an effective campaign to boost your online store.
A pretty design and solid customer service will help your business grow, but you need to sell your products, too. Which is why you must think carefully about the platform that will bring you more traffic based on your product.
If your marketing campaign doesn't support the sales department, your online store will close down as soon as you get started.
With that in mind, here are 6 core steps to start your Remote ecommerce business.
6 Steps To Launch Your Remote Ecommerce Business

#1. Find Your Product And Niche
Finding your product might sound obvious advice, but it's the key to reach your target audience. Even when businesses have great ideas, when they don't reach their target audience they are likely to fail opening the way to competitors. You must identify a set of products that your audience can find only in your online store.
For example, you want to focus your online store on children's items. Rather than selling established brands, you can research smaller providers that produce eco-friendly diapers and clothing.
By selecting a specific set of items, you can target your audience. Keeping the previous example, you can target young mothers who are aware of the importance of avoiding waste. Or you can target those who have allergies and seek good-quality clothing.
Once you build your audience, they will be happy to spend extra money on your platform to buy quality products. By creating this type of strategy, you can support your sales department with marketing products like blogs on zero-waste life, podcasts about the importance of high-quality materials in kid clothing, and so on.
#2. Market Research On Competitors
The second step is to analyze your competitors. Following the same example, you can research other online stores selling eco-friendly children's items and get an idea of their average prices. In addition, you can examine their marketing strategies to see which KWs they are targeting and the type of platforms they are working with.
So, once you make a list of competitors, here are a few questions you need to keep in mind:
What is their business model?
Are they selling different items or just one product?
Are they using social media?
Do they have a target market?
How do they increase their sales?
Competitor analysis can help you identify a strategy for your product, finding your unique voice to promote your brand.
#3. Source Your Product
At this point, how can you source your products? For ecommerce, the most popular way is dropshipping. It is a type of retail fulfillment method for online stores. Instead of paying for warehousing inventory, you can purchase the product you need from other suppliers based on your demand.
After the order, the product is shipped to your customer for the suppliers. This model allows you to lower upfront investment costs and is a lower-risk alternative to inventory yourself.
#4. User Experience
Now, you need to build your online store. When creating your interface, keep in mind these stats:
In short, you must optimize your content, make your store user-friendly, and don't underestimate the power of word of mouth, especially in the Internet world.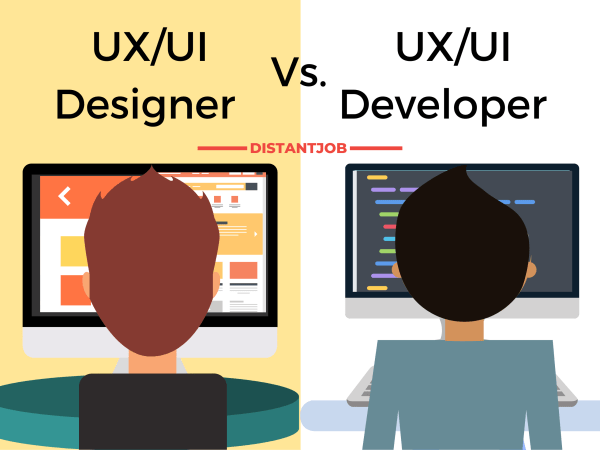 There is one thing you must invest in UI/UX designers and developers when having an Ecommerce business. As we mentioned before, you must support your sales team with good marketing campaigns and interactive websites.
The more interactive your online store is, and the more your customers will spend time on it – the more people will start purchasing your products and increasing your organic traffic.
#5. Marketing Channel
There are different types of online stores. Based on the one you will open, you can target your audience with different marketing campaigns.
There are three primary marketing strategies to make your remote ecommerce business more visible:
SEO: Focusing on content, link, and page optimization, with time, you can grow a solid online presence to reach your audience with organic traffic and Google search.
Paid marketing: With this strategy, you pay upfront for 3-6 months of placement. In return, you get high visibility for your product and impulse-friendly price points.
Existing platforms (Amazon, Etsy, and eBay): Based on the type of platform, you can boost your product visibility by collecting 5 stars reviews over time.
When choosing your marketing channels, consider focusing on one. If you are launching a new business with a limited budget, combining these three strategies will be more challenging than helpful. Simply because each marketing channel is unique, you will need to learn different tricks to make them work.
For example, a SEO expert could have no idea how to make your product visible on Amazon and vice versa. In addition, marketing channels are constantly transforming, and a considerable part of the job is keeping up with software and updates.
The most efficient strategy to speed up the learning curve is to select one channel and focus on it to make money with your online store.
#6. Build Your Ecommerce Team
The last step to ensure the growth of your ecommerce over time is building a solid team. Rather than cutting costs on quality, you can hire remotely. Saving on the hiring budget, you can get quality team members across the world that can bring new perspectives and solutions.
Finally, as an ecommerce, you want people that can inspire trust in a remote setting. Your customers will never come in to see your products. So, your team must inspire trust to bring your customer to purchase your product. Setting up a user-friendly store is the key to get started. But to ensure the success of your store, you need a team that can make your customers feel at home even in a virtual store.
Follow-up The Launching Campaign
Once you launch your ecommerce, remember you are halfway there to success. However, to make your store grow over time, you need to follow up your marketing campaign. Never stop optimizing your content, improving the user experience, and analyzing competitors to find original alternatives for your business.
More importantly, never forget your niche. Your customers build your online store with your team. Remember what we said initially? Without sales, your store has no chance to survive. So, be loyal to your customers and brand, and never stop finding new ways to engage people with your products!
About the Author!
Costanza Tagliaferri is a Writer and Content Marketer at DistantJob & ThinkRemote. She has covered a wide range of topics, and now she is focusing on technology, traveling, and remote work.