A Collection of 30 Beautiful Logo Designs that's Also Affordable
A high-quality logo design is the key to ensuring you stand out and have a successful business.
But, not always of high quality should be directly proportional to the price expensive.
Today, there are many logo design service like 48HOursLogo, logo maker tools or logo template. With logo design cost only $99 or below, they will help you to have a high-quality logo at very affordable one-time cost.
You just need to find the right logo for your business.
Check out below the beautiful logo designs and logo templates that's also affordable:
Beautiful Logos
ARTINDIA INITIATIVE by 48hourslogo

Nexus – Letter N Logo by DAMVisual
GRUPGODS Meal Prep Service by 48hourslogo

Master Empire by LayerSky
Coastal Mountain Capital by 48hourslogo

Hexagram Logo by soponyono
Flat Folks by 48hourslogo

Abstract B Letter – Logo Template by putra_purwanto
Electrico Logo by moink

Love Home by LayerSky
Mandragini Letter M – Logo Template by trustha

Dragon Logo by Exe-Design
MilesHomes by 48hourslogo

Letter A Logo by Exe-Design
Game Over Logo Template by LiveAtTheBBQ

Reacto R (P) Letter Logo by Tovarkovdesign
Lotus by eSSeGraphic

Pixel Circle Logo by XpertgraphicD
Abstract letter F logo design by iamguru

Elegant & Classy Gold Logo by Little Pines
Logo Creator and Logo Design Kit
Feminine Logo Creator Circle Edition by Worn Out Media Co.

Logo Creation Kit + Bonus by Zeppelin Graphics
Vintage Logo Elements bu Favete Art

Vintage Logo Design Kit with BONUS by DISTRICT 62 STUDIO
Logo Creation Kit – Monogram Edition by Zeppelin Graphics

The Logo Bundles
[$20 OFF] 365 Minimal Logos Bundle by Worn Out Media Co.
800 Logos & Badges SALE by Piotr Łapa Atelier

MASSIVE BUNDLE 576 Vintage Logos by DesignDistrict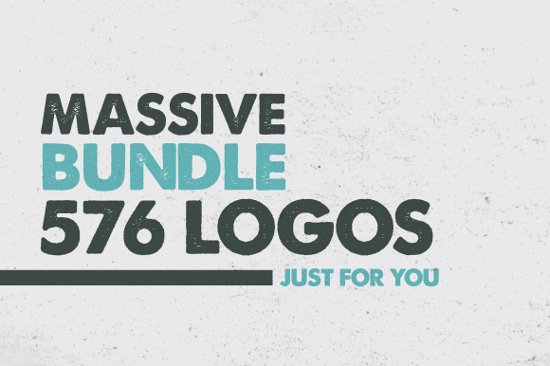 700 logos and badges bundle by Vasya Kobelev

Photography Logo Bundle by Jack_Piingu