30 Creative Circle Business Card Designs
Square is the the most commonly used shapes in business card designs, but there are another shape that can bring more good impression in your business card and the other design layout for posters and canvas prints. Yes you can use circle shapes to create a point of emphasis, interest, or dominance. Beside that a circle is timeless, simple and memorable.
In this article we'll take a look at 30 creative business card designs that using circle shapes to enhance more your creativity and get inspired.
Didi Medina

DJ Short Bus Don
Jake Moore

Creative Sweet
Hypno

Spilled Milk Designs
CMCerniglia

Akbar Restaurant
Birthday Card

Studiovico Business Card
Karen Geiger

Simple Circle – Premium Business Card Templates | $6
Sinustiv Business Card

The Creative Difference Business Card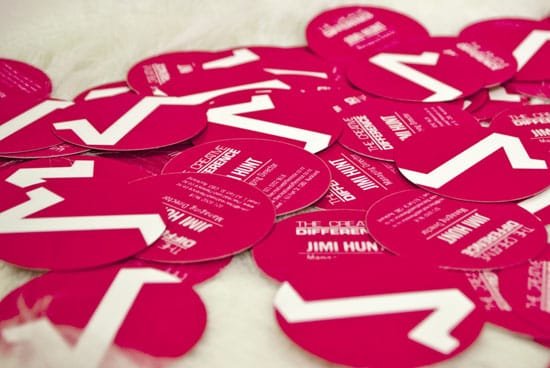 Seeded Vintage Buttons and Haberdashery

Daniel Ballou Business Card
Modern Round Card Premium Templates | $6

Circle Business Card by Relentless
Mohamed ADDA by Creaam

Micross Creative Identity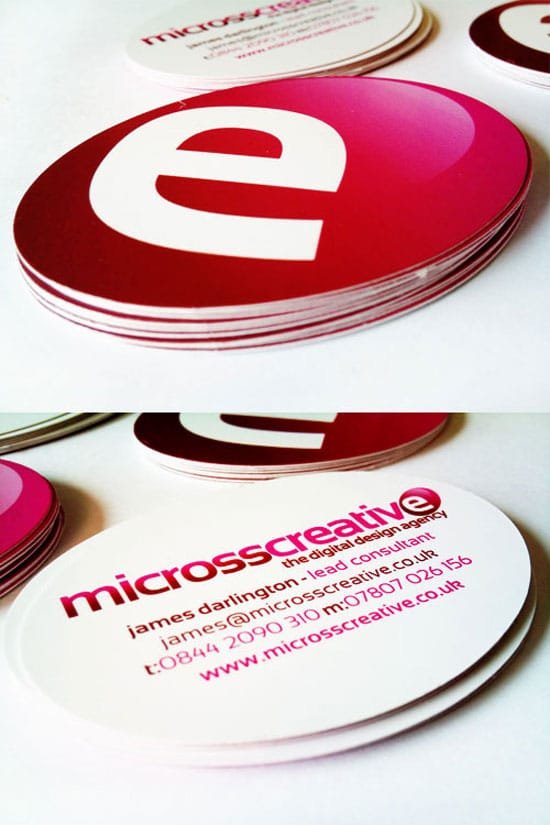 Whatsup Juggling

Polka Dots Business Card Templates | $6
Basta Business Card

Shoe Polish Business Card
Paper Exploits

Studio On Fire
Lawrence & Schiller

Business Card Templates – Retro Rounded | $7

Phonomat

Murillo Design
I hope you enjoyed this showcase! Have you seen any more creative circle business card designs that should be mentioned on this list? Please feel free to share in the comments. 🙂