A Showcase of 30 Creative Logos Inspired by House
To attrack the attention of consumers, a logo have an important role. Talk about any top brand, and the logo of that particular brand pops up in our minds.
Using house as a symbol on a logo, can helps every viewer understand that it is a real estate company logo or the like.
In this article you can find 30 creative logos which uses the house as a symbol in their logo. I hope this can help you to get the inspiration.
House Logos Inspiration
treehouse

Delicious Real Estate
Home Concierge Service

Bob's House For Dogs
Shelter

megaimobiliare
Tei Real Estate

HAUSCHAT
Miller Homes 2

Global Real Estate
Poortinga

PURL ESTATE
Profitable Property

inhouse
ehome

Home of the Month
Elenna Tamplin Realtor

Pet Home de Anastasie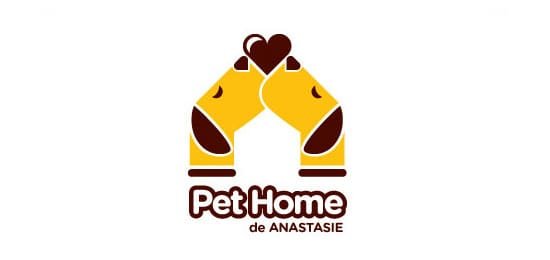 Connected Home

Coletivo Baú House
Digitally Home

Home Realty
HousePriceSpy.com Logo

Estantial
Allison Ables

Graybrooke Construction and Renovation
Home Builder

Roof
Eco Home Comfort

HomeTrends
Premium Stocks For Designing a Logo
To help you in designing a creative logo, below we've collected some of useful stocks from GraphicRiver.
Brilliant Business Logo Text/Advert
by quickandeasy
Make your business stand out with this fantastic pre-designed business logo/flyer advert!
Well organized and easy to use PSD structure, as well as all layers colours and attributes un-flattened and ready to alter at the click of a button!
All 'FX' still intact.

Set of 2 billboards for product/logo mockup
by janthemanson
This is a set of two isolated billboards, with interchangeable backgrounds (3 included), smart objects for one-click editing and effects for a realistic photography look.
16 Modern Photoshop Text Effects Styles
by muzikizum
Today's collection is a 16 modern and elegant top-quality photoshop text effects styles in slightly 3D-Look. Ideal for print & web, it works great for text, icons, buttons, logos, blogs, websites, etc.
…just edit and enhance your text in one click!!!
…easy to change colors!!!
…feel the difference!!!

17 Great 3D-Look Text Effects
by muzikizum
Ultimate Collection of 17 + 4 valuable photoshop text effects styles in 3D-Look. Ideal for web, print, tv or game productions. That can be used for logos, headers, posters…
…just edit and enhance your text in one click. Easy to modify and ready to use.