Beautiful Business Cards Design – Weekly Inspiration #2
Weekly design inspiration is post series that we'll be posting beautiful, brilliant and creative brand identity – logo design for your inspiration. The post will coming every thursday, and for this week you'll find a collection of 15 beautiful and creative business cards design.
When you leave a conversation and the other party has your business card, your identity is that piece of paper. Because of this representation, your business card should not only state who you work for, your contact information, and what you do, but it should also state something about you. Not in a written sense, but more so on the overall image it creates about you.

by Neil Patel
If you would like to be kept up to date with our weekly design inspiration you can follow us on twitter, or even by subscribing to our RSS feed.
BASTA

alvena
Raphael Aleixo

Erick Adi Saputra
alfito falcon

IMPET studio
Atish Malde

MARIA HEGOUABURU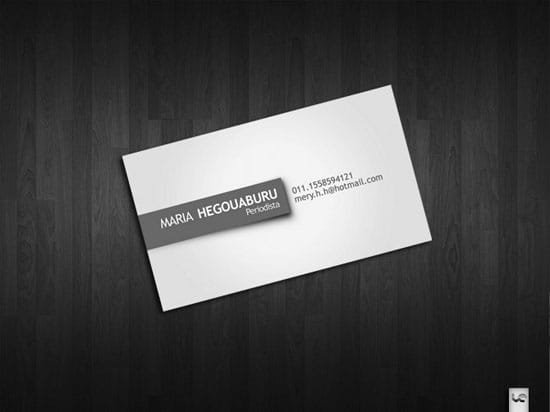 Philip L. Lester

Pablo Alfieri
CHERELLE LIM

ANCILLARY MAGNET
Julian Cole

MINGA
Juan luis toboso galindo

We hope you like this selection of business card design as much as we do, feel free to comment and let us know what you think.
Thanks 🙂
[Updated 07/20/2010 : We just created an Abstract Blue Business Card Template for free to download]