25+ Fabulous Black and White Logos
The number of online presences is constantly growing and due to this fact, the Internet users developed a new sense. It's weird, but true! This new sense is referring to the users' ability of ignoring the annoying banners and focusing on the content. Altogether, the logo designers should "fight" against this new sense. In conclusion, every logo should attract the eyes of the viewers. Well, it's extremely easy to say, but when applying it turns to be more difficult.
Superficially thinking, a more colorful logo has bigger chances of being noticed. Following this logical enhancement a black and white logo is boring and unnoticeable. Paradoxically, these logos are some of the most appreciated! The simplicity has its special beauty and some logo designers knew how to profit from.
The process of making a black and white logo is a little bit different than of the other ones. Making such a logo supposes a longer research period and a reasonable time for project conceptualization. When lacking colors, the concept is nude. If it is interesting and appealing, then the logo is almost sure a success; when it's decent, surely it will be a disaster. The positive aspect is that the realization of the digital file doesn't require so much time. A colorful logo needs less time for conceptualization, but more for digital creation. These are not fixed rules, but these ideas are extracted from the opinions of many talented designers. Here, we collected 25 fabulous black and white logos for your delight and inspiration. Enjoy them and let us know which your favorite is!
SEE Also: 20 Creative Black and White Business Card Designs
Logo Milk

Unique
Night Life

Joshua Dykgraaf
freefall

Lola
Penguin Events

Singularity
bb

EmilyPlay
SHOULDBSWEET

Blackwater Valley Music School
FlickFarm

Amputee
Cresk Design

Sync part2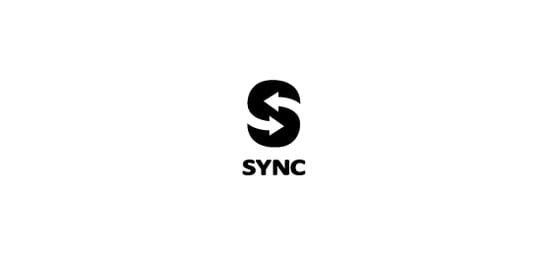 REEL FARM

Catsy
LIGHTHOUSE

ZOORGANIC
KelDoc

CHAIR ENTERTAINMENT
Article Database

Puzzle King
Nathaniel Matthews

GreenTree Pictures
Night Golf

Best Premium Logo Templates
Here our best selection of premium logo templates to help you find the best logo for your business.
IT Solutions Logo | $29
IT Solutions Logo Template.
Royal Brand Logo | $29
Great royal brand Logo Template for your company.

Secure Shield Logo | $29
Secure Shield Logo Template.
Phoenix Logo | $29
Logo of a stylized Phoenix bird in flight.

Residential Renovations Logo | $29
Logo of hand holding a tool.
– Written by Daniel –