The most common belief is that within a fraction of seconds three startup ideas are brought to life. One of the most crucial parts of launching a startup or any business strategy is to build a strong visual identity.
Logos are actually the key part of portraying a brand. Often every business owner expects their logo to be unique among his competitors and to represent their brand, be recognizable, and to portray the personality and purpose of their new-born company.
A perfectly designed logo can generate a spark of familiarity and recognition among the viewers to make them feel knowledgeable about the brand. A good startup logo conveys the vision, mission and potential of the company effectively.
The process of designing a logo for a startup is considered a huge challenge because the identity of a startup can determine the success or failure of the startup to an extent. Hence, every company expects its logo to be not only unique but also properly convey to the viewers their purpose, personality as well as moral and ethical values.
Some of the best startups logos from all over the world are shown below. We've ignored company logos that you already know very well or companies that are no longer startups, like Amazon, for example.

Ception logo design manifests the idea of providing precise localization solutions with pinpoint accuracy in a three-dimensional geometric design by offering their own version of an "X marks the spot,". They also include a GPS pin icon that is familiar to us.
Each of the four triangles that contribute to the design is built in different shades that are extracted from the startup's brand colors.
In order to obtain honest and unfiltered feedback from the audience in the form of surveys, a podium was developed by the name Iterate. One of the major uses of this podium is to help business investors to launch their products according to the varying feedback from the audience in terms of their preference and taste.
The logo of this podium is represented in the form of three horizontal bars stacked on top of each other, which effectively represents their ideology and name.

A lung and heart screening Tech Company has taken up an approach to represent their logo in a friendly and approachable way the AI health care adopted a round logo which is designed to appear as a smiling stethoscope.
The logo of a company titled techNovus Infotech Solutions was created to initiate and develop a sense of swift motion, generate feelings of forward-thinking and ingenuity. techNovus is a cloud-based consulting service logo hence using this design can help in establishing techNovus as a dynamic, constantly evolving startup.
The presentation of the movement in the logo is done by firstly using a circle starting from one way which then, transforms into an open-ended shape.

In order to ensure that the team lunch is made faster than the usual time taken this All set.
The functioning of All set: All set works by enabling the users to pre-book a table and pre-order your meal before arriving at the restaurant.
Also, a magical feel does exist in this logo, Although every smiling logo looks good such as Amazon or IHOP, etc. This logo seemed something special due to simplicity and the way it functions.
The icon in the logo is designed by collaborating four other different icons with different meanings. Once combined, a simple and unique icon is created.
The company has opted for a perfectly legible typeface and the color has been changed to a coral red icon on white background and vice-versa. These changes have been hugely beneficial for the company.
They also have one of the best startup websites out there.

Tourism app Foxie helps in designing a game with the scenario of exploring different cities around France. The logo of this app is a perfectly symmetrical and featureless fox face which makes it look more like a logo than an illustration.
It was in the year 2013, In order to provide the facility of browsing and sharing looping videos without any soundtrack like an animated Gifs file the discovery of an online search engine and database by the name Giphy was invented. According to the information in PC Magazine, Giphy was recognized as one of the top 100 websites in the year of 2013.
The logo has been designed as a square shape icon with different colors and the corner of the icon was designed to appear in the form of a pixilated file icon with the brand name written in uppercase outside the symbol in all white color. The simplicity of this logo has been successful to capture millions of minds.

In order to support EV growth and the utilization of electric vehicles various buildings have limited their electrical capacity to prevent the installation of chargers.
EverCharge has made widespread EV adoption possible in apartments, condominiums, and fleets. A logo doesn't always have to literally illustrate what the company does but it is always important to have a logo that is unique and easy for us to get quickly associated with.
MapSVG is a WordPress map plugin that helps you create custom content (people, real estate, events, or anything else) and show it on a vector, image, or Google Maps – with filters and search.

Ursa Space Systems is an intelligence system that utilizes satellite-based data.
Ursa has designed their logo in a typographical way but also ensured that it conveys the use of satellite with the help of a simple graphic solution of placing four differently sized dots around the letters.
The uneven position and sizes of these dots have brought up the reference shape of the Ursa Major constellation. The design also made it appear as if they can orbit around the letters.
Kindred is a robotics company that has discovered a simple pattern creating the illusion of movement. The company has its logo designed in a round shape along with a sans serif font that brings the design a modern touch and depth.

The Element AI company works in the domains of consultation, machine learning, etc. The company stems from North America.
Element AI has designed a logo inspired by the periodic table of elements and characterized it according to the typography and square shape.
SERVIO Technologies is a software development and distribution company which designed their startup logo in the form of a plus sign with rounded corners to give it a softer edge and portray it as inviting.
The color palette is chosen to be a combination of warm shades of orange and yellow with some contrasting cool blues to obtain a balanced output.
Normally high tech and startup logos use the color blue to convey notions of trust and efficiency. Hence, in this logo blue color is placed at a more prominent axis of the plus sign.

MirrorThatLook is a video and image recognition API designed particularly for e-commerce, fashion merchandising, digital advertising, and affiliate marketing. The logo is designed with the help of two triangles as a mirror reflection to convey the users about the business instantly.

We all know that with the changing times the importance of the health technology industry is increasing significantly. The Shape Therapeutics started offering a gene therapy platform to introduce a highly efficient method for cure development of genetic diseases and more.
A strong pattern that creates a contrast with the slender fonts is used to present their S logo to represent the brand name.

In the design of their tech company logo, GRAX used a single weight line referring to the last letter in their name. The icon is transformed into a much distinct visual by their inclusion of the X shape with a rounded center and additional surrounding lines.
In order to make the logo unique and appear as being struck by a passing light beam they have used the color purple which signifies quality and creativity, is applied here with a soft gradient. By placing this design in a dark blue background a radiant effect is obtained.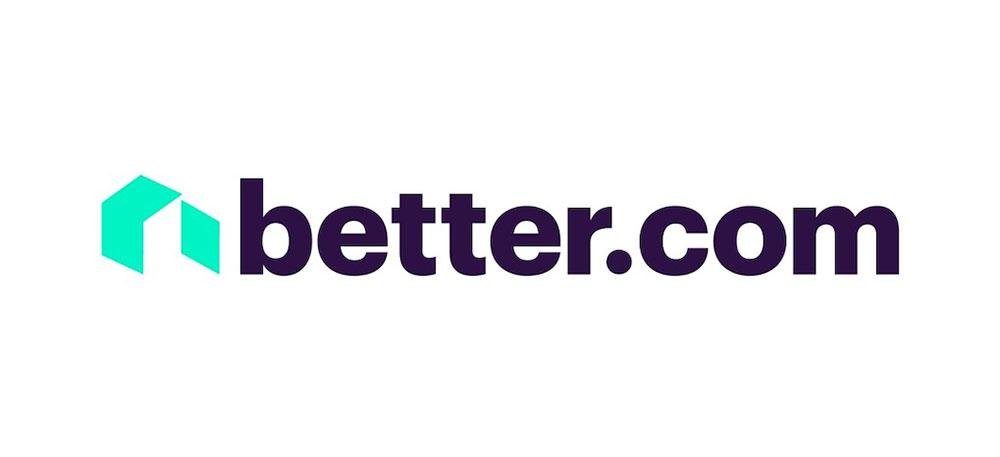 Better.com provides a platform that streamlines mortgage processes to provide assistance for realtors in the real estate industry. This platform consists of a modern looking logo with both lower case characters and modernist shapes in the form of an open door, which makes this logo symbolic.

AdEasy is an ad-tech startup that provides many digital solutions and brands as per their requirement. Adtech operates from Malaysia with a megaphone in their logo to represent the potential reach that the brands would obtain from their service. It is observed that the instant visual communication cues like this are effective.
Ending thoughts
When I like to inspire myself to create a logo, I look at SaaS startups. Those usually have interesting logos with great looking design elements. It's not a rule for all of them to look good. It's just that there's a higher chance of finding great logos there as most Saas companies invest in their image.
As an example, Calendly and YouCanBookMe are on the opposite side of the spectrum. While both offer similar services, Calendly's logo is fresh and versatile while YouCanBookMe's logo is rather outdated.