15 Helpful Advice for Beginner to Become a Better Designer
To become a better designer, in additon have design skills, there are other important factors such as have a dedication, work hard, persistence, be patient, think about what you love and draw inspiration from that, being critiqued and other.
In this article you can find 15 design gurus share their great advices that can help you to become a better designer.
You may also be interested to take a look at the following related articles:
Fabio Sasso

Question: Do you have any advice for aspiring designers/bloggers looking to make it in the industry?
The best advice that I can give is to always keep learning. Don't worry about having a unique style, your style will come naturally with time. It's also important to remember that you are designing for a target audience, not other designers.
Some Works:
Source: Meet Abduzeedo Founder Fabio Sasso
Philip Tseng

Question: Would you like to give any tips or advise to aspiring designers and illustrators?
My advice for aspiring designers and illustrators is to be open-minded and thick-skinned. What we do is very subjective and we're always being critiqued. So, don't give up. Oh, and learn how to use the Pen Tool — you won't regret it!
Some Works:
Source: Interview with Philip Tseng
Rob Shields

Question: Do you have any advice for beginning designers out there?
Don't copy other designers, become better than them.
Some Works:
Source: Interview with Graphic Design Guru Rob Shields
Ryan Putnam
Question: What advice do you have for those getting started?
If any aspiring artists want to get into stock, I would suggest keeping your options open. Even though there are some big stock sites that drive more traffic than others, you never know what will happen in the future. Displaying your artwork on as many sites as you can might generate more income and get your name out there more as well.
Some Works:
Source: Interview with Ryan Putnam, aka Rype
Heiko Klug
Question: Now you are a very accomplished designer, what advice would you give a starting artist who would want to put his work out there commercially to be hired for commissions?
I'm often asked how you can make money in the shortest time. I always ask those people why they are doing what they do. I do this because I love what I do. I cant imagine a life without it and its one of the best feelings when you can express yourself. Everything else comes natural. There will be a day when a company or agency comes to you and asks you if you could do something for them.

What I mean is, you have to be patient. Don't sell yourself. I also rejected a few client jobs because I don't like what they would do with my work or I find the concept boring or whatever. Don't be a client whore and never forget why your doing this. If you want to make money in a short time, then go to the casino. Sure you can also lose everything, but that can also happen if you work with the wrong clients.
Some Works:
Source: Heiko Klug Interview
Chris Spooner
Question: Finally thanks for this interview with Digital Art Empire do you have any advice for our readers?
I always advise anyone with an interest in design to keep practicing, experimenting and trying out new techniques. Follow your inspirations and just do what you enjoy!
Some Works:
Source: Interview with Chris Spooner : Spoon Graphics & Line 25
Glenn Robinson
Question: If you could go back in time and tell your old self one bit of advice concerning design what would you say and why?
I would tell myself to stay as far away as possible to conforming to trends. Trendiness kills identity. When you're trendy, you aren't being true to yourself; you're being true to the crowd. Stay original. Stay unique. Stay fresh.

There's nothing wrong with inspiration—we ALL take inspiration from other places, other people, other art. But may the inspiration you find simply help to bring out the "intrinsic" creativity that resides within your own soul. Give THAT to the world and you share with them something that is truly meaningful.
Some Works:
Source: Glenn Robinson Interview
Fernando Volken Togni
Question: What message or advice would you like to give to the aspiring artists and illustrators?
I think it is nice to find out something that is yours. An inner feeling that makes you love what you illustrate. I think illustrating requires passion. You can start with a moleskine, a simple piece of paper, a white canvas, vector software or an advanced tool like Photoshop, or your own new technique. Create and spread it. The only thing important is having a message or feelings to pass. The world needs art, colors and freedom of expression to make people to get closer.
Some Works:
Source: Interview with Fernando Volken Togni
Andrew Archer
Question: What advice would you give to the newbie designers?
Dedication, persistence and diligence. It's a competitive industry but I strongly believe that those who are really passionate and love their craft will shine through.
Some Works:
Source: Interview with Artist Andrew Archer
Bruno Borges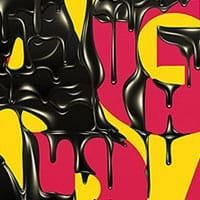 Question: What was the most important lesson you have learned since you started designing that might help the newer designers?
Try to have fun even when the job is annoying.
Some Works:
Source: Interview With Bruno Borges
Tadeo Alexander Martinez Anguiano
Question: If you like to offer some words of advice to beginner who just starting out in this graphic design field, what would you say to them?
Well first of all do not t be carried away by copying all of any artist, I have seen and also lived in what is certain Pharmacopoeia all artists. Try to forge a personal style ideas from the mind itself, try that work will gradually be cleaner and believe me it will be well accepted by the world because the design is of the few things that attract much interest worldwide.
Some Works:
Source: Interview with Amazing Photoshopper Tadeo Alexander Martinez Anguiano
Phil Dunne
Question: Do you have any advises to the upcoming artists?
Never give up. If you get knocked back by anyone or anything, dust it off and start again. You have to consider the progressive nature of the design industry and realize that one commission won't make you an overnight success. The best digital artists and designers out there are the dedicated ones because they are trying something new, being confident about what they do. If you stay confident and focused this will show in your work, people will see it and they will
want to hire you. Branch out and contact other artists…like me! ;D, ask to collaborate with them and stay fresh. Keep up with the latest trends in digital art, design, art and fashion and just avoid them. Create your own trends, I know that sounds easy to say, but if you work at it and think about it enough, you'll do it. Artists who are successful are the ones who come from the left of centre because they were doing their own thing. I've only started using Facebook,
Twitter and soon Youtube…the potential for these are limitless so explore things like these.
Some Works:
Source: Interview and Showcase with the Great Illustrator Phil Dunne
Veerle Pieters
Question: What advice would you like to give to budding designers?
Stay passionate about what you do and don't loose the hunger to learn new things and don't be afraid to experiment or fail because that's how you learn.
Some Works:
Source: Interview with Veerle Pieters
Kevin Roodhorst
Question: As a final word, do you have any tips for upcoming artists and designers?
Focus on what you want most, and believe in yourself.
Some Works:
Source: Design Interview: Kevin Roodhorst
James White
Question: One last question: Any advice for designers out there, who, like me are willing to improve their skills and become a master?
The best advice I can give is to work hard. If creativity is in your blood, never ever stop utilizing it no matter how many frustrating moments may occur. The internet is a wonderful way of researching art, but don't only research what people are doing currently. There are riches to be found in the past, when people were creating amazing works of art before computers existed. Learn your tools and programs inside and out but always remember that art comes from your mind, not the keyboard or mouse. Think about what you love and draw inspiration from that.
Some Works:
Source: Interview: James White
I hope you'll enjoy and get some motivation and inspiration, and if you have other advice for designers who are just getting started, please feel free to share in the comments.