20 Helpful Tutorials to Make your Own Social Media Icons
Icon plays an important role in a website, ie making the website user friendly, can add an effective way to focus on attention. And social media icons plays an important role in promoting your business.
There are many social media icons for free in resources, like Icons8, but if you want an icon to match you web page you can get one by creating it yourself. In this article, we've collected 20 helpful tutorials to make your own social media icons.
You may also want to take a look at the following related articles:
Create a Cute Twitter Bird Icon in Photoshop

by Alberto Sosa
Today, we will demonstrate how to create a cute Twitter bird icon in Photoshop. Let's get started!
Preview
Create a Vector RSS Icon with Illustrator

by Chris Spooner
There are pre-made icons you can download and place on your website, however this tutorial cover the process of creating your own custom vector RSS icon in Illustrator.
Preview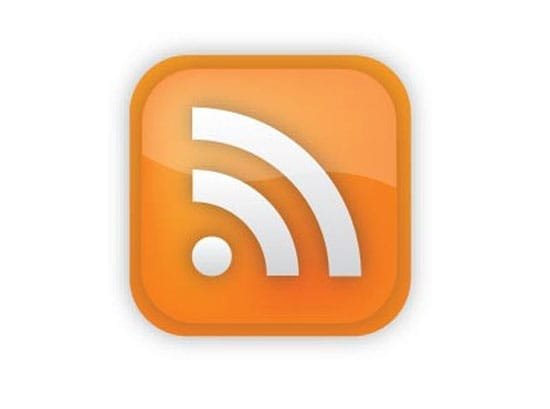 How to Create a Juicy RSS Feed Icon

by Jonathan
Let's learn how to make a unique RSS feed icon. This tutorial requires a familiarity with Adobe Illustrator's basic tools as we'll use the gradient mesh tool and make light use of Illustrators mapping feature.
Preview
Glossy RSS icon

by ART-D
In this tutorial we are going to create a colorful RSS icon for your blog.
Preview
The process of making a professional set of social media icons

by Sebastiano
And here I am! I will show you some tips useful while working with icons. In particular we will deal with layers organization and pixel simplification. At the end of the tutorial, you will be able to create your own set of icons, in a variety of dimensions, from 48×48 to 16×16 pixels.
Preview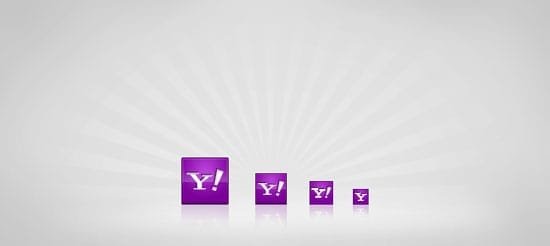 Create A Vector Art Twitter Bird Character Icon In Adobe Illustrator

by George Coghill
This tutorial will walk you through the steps from sketch to vector in creating an original cartoon-style character vector illustration.
Preview
Design Float Circle Icon Freebie and Tutorial

by QBrushes
Finding the right icons isn't always easy and in this case i had the perfect socialbookmarking icon set by fasticon, except one problem, it was missing a Designer float icon! so i decide to create one my self.
Preview
How to Create a Cute and Adorable Twitter Icon in Photoshop

by Ronald Bien
In this tutorial, you will learn how to create a Cute and Adorable Twitter Icon. Throughout this tutorial, you will use some of the basic tools like Ellipse Tool, Pen Tool and Gradient Tool.
Preview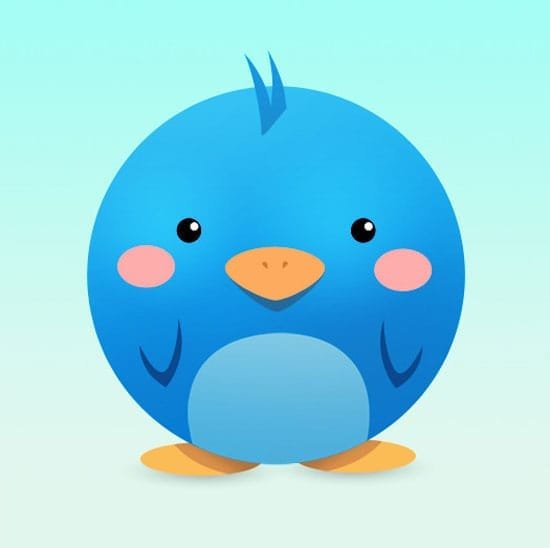 How to Create a Quirky Twitter Bird in Corel Draw

by REDMillion
Learn here how to create a this bird using a few techniques in Corel Draw. Successful completion of this tutorial requires an intermediate knowledge of Corel Draw. We think it's easy as there is no need for Art school sketches that are usually needed in the first step. Let's get started!
Preview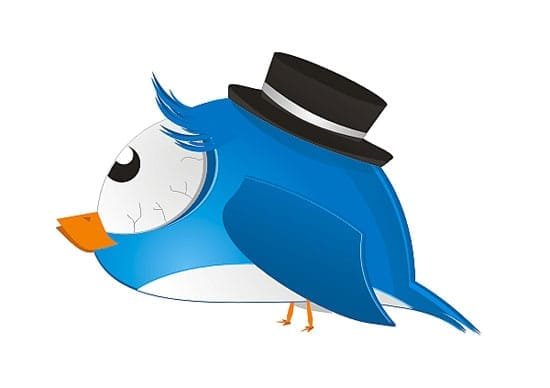 How to Create a Social Media UFO Icon

by Alberto Sosa
Most websites these days have some sort of social media presence; with a link to their Facebook or Twitter pages prominently displayed on their front pages. With so many sites linking to their social media profiles, it's not surprising that many sites are simple regurgitating the same icons. In today's tutorial we will demonstrate how to create a completely unique UFO inspired social media icon based on a theme. Let's get started!
Preview
Icon Design Tutorial – Designing a New Icon In Illustrator

by DesignReviver
We'll try to cover the basics and give you an idea how things are rendered, how they appear in smaller sizes and the constraints we can find when using Vector (Illustrator) instead of Pixel (Photoshop) based image software.
Preview
Nice 'n' Simple Subscribe Badges

by photoshopstar
In this Photoshop tutorial we'll be making those cool supermarket-style badges, then we'll be turning them into subscribe buttons for your website, a must-have for any blog!
Preview
Use Inkscape to Create a Grunge RSS Box Icon

by Ambroise Coutand
How to create an Icon using new features of Inkscape 0.47, such as: gradients, blur, path effects, and mask on texture layer. We'll be walking through every step involved in creating this grungy RSS feed icon box. There is some great vector material in this tutorial!
Preview
RSS Icon Photoshop Tutorial – using Shapes for Scalability, to the MAX!

by Minty Ferret
Need a need RSS Icon for your blog?
Here's a nice short tutorial on how to make a unique and memorable RSS Icon by manipulating Shapes in Photoshop. This comes with the added bonus of allowing you to scale your RSS icon to fit your website!
Preview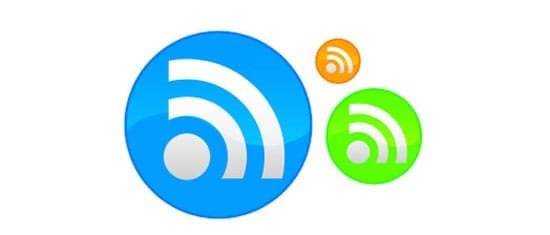 Awesome 3D Facebook Social Media Icon Photoshop Tutorial

by Alexis Brille
Awesome 3D Facebook Social Media Icon Photoshop TutorialWho says you need Cinema 4D, 3DSMax or even Illustrator to create a simple 3D icon? In this tutorial, you're going to learn how to do it in Photoshop with the help of layer masks.
Preview
Design a Creative RSS Icon in 15 Simple Steps

by Tom
Learn how to create a unique and colorful RSS icon in 15 simple steps. You'll learn how to combine various lighting and drawing effects with a combination of blending options.
Preview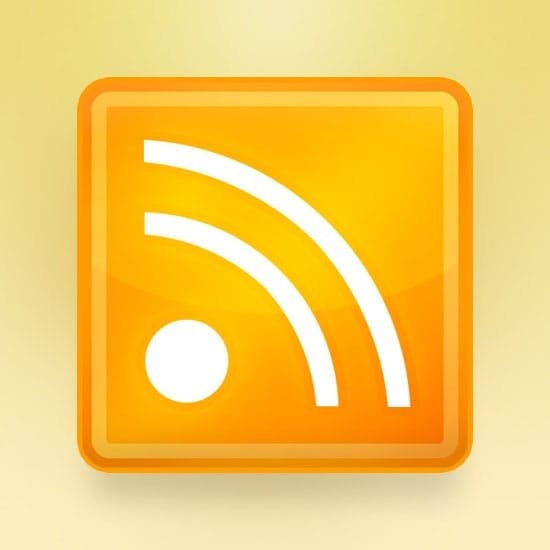 Exclusive Scribble Social Media Icon Set and Tutorial

by Kawsar Ali
Here is the process for creating an icons like this. We will use twitter icon for simple and fast procedure.
Preview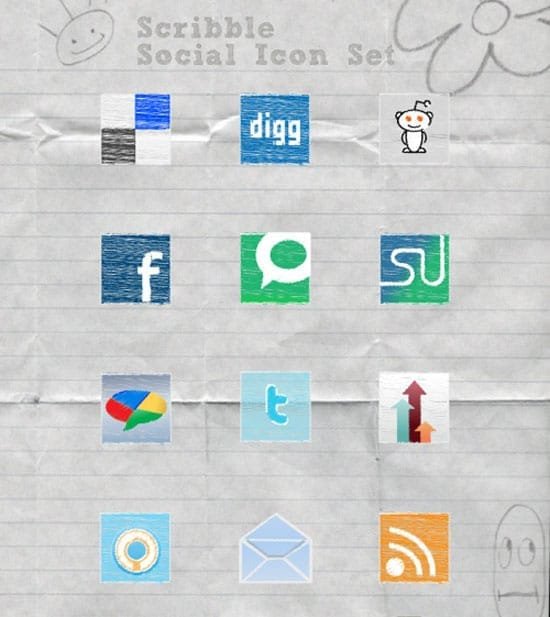 Create a Wooden Social Media Icon Quickly with Photoshop

by Noel Tock
This tutorial will show you a general process for making a wooden, grungy-themed social media icon in Photoshop.
Preview
Glassy & Vibrant Rss feed icon Tutorial – Vista Style

by Aaron
Hey guys – want to see how I made this? Well its pretty easy…just takes some time…and easy to follow steps which is what I typed out for you guys!
Preview
Create a Cheerful Twitter Bird in Photoshop

by Johnson Koh
This comprehensive tutorial, written by our guest author and friend Johnsohn Koh, will teach you how to create a happy Twitter bird with great detail in Photoshop.
Preview
We hope you can find this post helped to make your own social media icons. Do you have another social media icon tutorial? please drop a link in the comment below. Thanks…