The Most Creative Photographer Business Cards
The old way but still important to promote your photography business is using a remarkable business card and make it possible to look like it's of a photographer's. Your cards must reflect your creaivity in photographs and make it stand out among the competition.
And today, I have collected 42 the most creative photographer business cards for your inspiration.
SEE ALSO: Our free business card templates, photoshop tutorial, and more business cards inspiration.
Stav Gertz Business Card

Daniel Bridge Photographic
John Bragg Photography

Calibre Business Cards
Matthew Brown Business Cards

Photography Business Cards (Template)
Dara Blakeley

Photographer Multimedia Designer
Amanda Kraft Photography

Ellen Jackson Portraiture
Suderman Photography

Sleek Illustrated Photography Business Card (Template)
Staci Photography Business Card

Kristian Gehradte Photography
Visiting Business Card

Optimum Fotography
Tyrone Menezes Business Card

Photography Business Card (Template)
FLORENCE AT

Samantha Shay Business Card
Stephen Gunsaulus Photography

Vorderman Photography
Photographers Business Card (Template)

Steve Belkowitz
Marco Mandrici

Two Sisters Photography
Monica Justesen Photography

Alessandro Campisi Photography
Photographer Business Card (Template)

Brenda Cantu Photography
NERPHY

Shervin Photography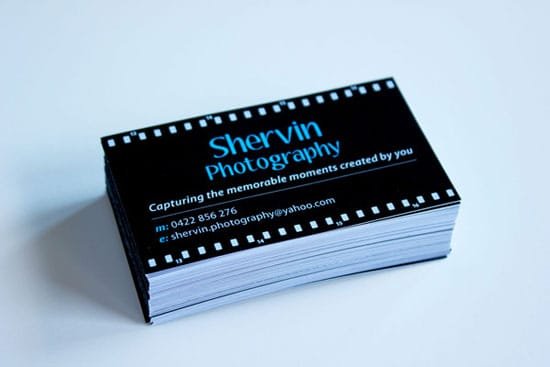 Daniel Staniszewski Fotografie

Anh McClure Photography
Elegant Photography Business Card (Template)

Ravi Solanki Photography
Rick Wait Photography

Bakurova Photographer
Edward Lian Business Card

T Bolinski Photography
Sean Williams Photography

Photography Business Card (Template)