Create a Molten Chocolate Business Card in Photoshop
In this photoshop tutorial we're going to create a template for business cards. We'll design up a single sided business card that features molten of delicious chocolate in background image using Photoshop and get it ready template for print. So let's get started!
Final Image Preview
Let's have a look what we'll be creating


Tutorial Details
Program : Adobe Photoshop CS2
Difficulty : Easy
Estimated Completion Time : 60-90 minutes
Fonts Used : Arial
Icons Used : You can found in Photoshop
Step 1
Create a new photoshop document with a width 3.833 inches, height 2.333 inches, a resolution of 300 ppi and select the color mode CMYK color.


actually I took a 100 pixels wider and higher than a standard business card size for bleed area
Step 2
Let's make guides, open View > New Guide, in the box that pops open select vertical and enter 50px. Make three guides anymore with the following conditions : vertical 1100px, horizontal 50px, horizontal 650px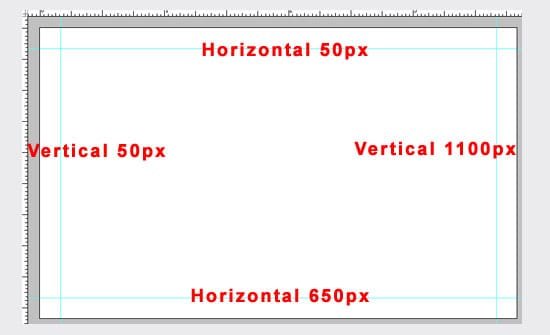 Step 3
Next we create an object box with rounded rectangle tool, with a width 3.5 in, height 2.0 in, radius 20px, and brown color (#563413)


Now add these layer styles, add Inner Shadow, Satin, and Gradient Overlay


Step 4
Now duplicate the shape 1 (object box) using [ctrl]+[j], clean the layer using menu Layer > Layer Style > clear layer style, then give the white color (#ffffff)


By using a pen tool, we will edit a duplicate from shape 1. [To make this you should already know the basics in using a pen tool, because in this tutorial I didn't explain it in details]


Change and set it up like this picture

Change the opacity and fill from the layer


Now add these layer styles, add Drop Shadow and Gradient Overlay


Then the result would like this picture

Step 5
We just make the background image, now let us create the text. But we must make the new guide first, with the following conditions : vertical 100px, vertical 1050px, horizontal 100px, horizontal 600px


First, we'll write a name on the top right corner "Your Name"

Then add Drop Shadow, Inner Shadow, Outer Glow, and Gradient Overlay on the Layer Style



Next, give the name of Your Work under Your Name. Like in the image below


After that we make more details info like, a phone number, email address and your website address on the bottom left corner.

Give the picture beside of your detail info using Blend Mode: Overlay


Then add Gradient Overlay on the Layer Style

Also give a picture on your other information with the same settings.


Here the final result

I hope you enjoyed this tutorial, please feel free to leave a comment below 😉
Stay Tune! for The Next Freebie
And for our next freebie we'll give you double sided free PSD template business card with 3 color variations and in a print ready template with bleed and trim guidelines.
Here the Preview


[Update 08/24/2010 : We just release the freebie here – Free Molten Chocolate Business Card Template.]