Premium Business Card for Creative Jobs – Weekly Inspiration #5
Weekly inspiration is a weekly post series that will come around every Thursday. Every week we'll be posting a thematic beautiful, brilliant and creative brand identity design to help you get the inspiration. And for this week you will find different kinds of Business Card with Premium quality design for people who work in the field of creativity.
Just how serious are you about business if you're extending your brand with a card printed on something as flimsy as copy paper? The paper stock is a measure of quality. Superficial? Maybe. It's as superficial as your wardrobe. Seriously. Spend as much effort picking your business card stock as you do on your professional clothes.
Barbara Wayman lists 10 business card blunders at the Duct Tape Marketing blog, and going cheap is at the heart of three mistakes.

by Carl Natale
If you would like to be kept up to date with our weekly design inspiration you can follow us on twitter, or even by subscribing to our RSS feed.
Grassy Business Card

Design Studio Business Card
Ninja Business Card

Awesome Designer Business Card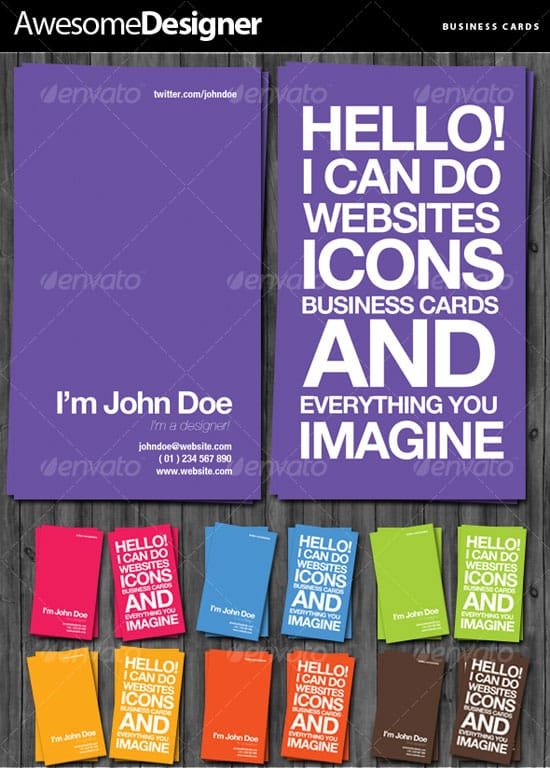 Hello World

Elegant BW Grunge Business Card
Portfolio Business Card

Modern Business Card
Splash of Yellow Business Card

Modern Grunge Business Card
Design Studio Card

4 Variation Business Card
Rounded Minimalistic Business Card

Bokeh Flame Card
Fashion Trendy Business Card


We hope you like this selection of premium business card design as much as we do, which one is your favorite? You need to pick just one out and let us know what you think.
Thanks 🙂