IM Free: Free Photos for Creative Designers
Let's face it, microstock agencies are a thing of the past. When was the last time you immediately found pixel perfect images to use in your projects? And how many other people used the very same ones? Genuine imagery is rare, and much too popular. As a matter of fact, low-quality photos make up most of today's market – and they're not just kitschy, but shamelessly overpriced as well.
It can't go on like this for ever. We need a change. Designers should be able to track down real photos a lot easier. In fact, they ought to be altogether classed as a free and accessible resource. IMCreator is the first website building platform to recognize this need, by launching a service that curates exquisite royalty free images for creative use.

IM Free redefines the concept of stock photography. This is where you will find thousands of authentic works made by professional photographers. They come from Flickr, and are neatly organized in collections to better find what you're seeking. A search box is also present at the top of each main collection, so you can use keywords to save time.
If you're specifically looking for a website background, then I suggest you browse through the Patterns & Shapes, Blurred Images, and Backgrounds categories of the Ambient Collection. If you need stylish images, check out BW or Fashion & Beauty. Furthermore, Business, Education, and Occupations encase dozens of sharp-looking photos, whereas the depictions of People or Arts & Music are quite engaging.
You don't have to sign up for anything in order to start using these awesome resources, for free. All photos have a creative commons attribute license, which means that the only thing expected of you is that you give credit to the artists whenever you use one of their photos. It's the only way of supporting this model, so please don't neglect to tend to it. However, people who use IMCreator to set up websites will get a shortcut to IM Free in the near future. The page editor is about to be connected to this top-class source of beautiful photos, so when users work on creating their sites, they don't have to look any further for delightful images.
Are you intrigued about the new service from IMCreator? Why don't you pay them a visit? Here are several examples of gorgeous photos that pile up every day on the shelves of IM Free.

Michigan City Dune Grass by Steve A Johnson


Shaka Ponk Faate de l'Humanita 2012 by didy b

Toshiba Laptop by garryknight


crossing by Robert S. Donovan

Cherries by Stuart Webster


Tropea, beach by piervix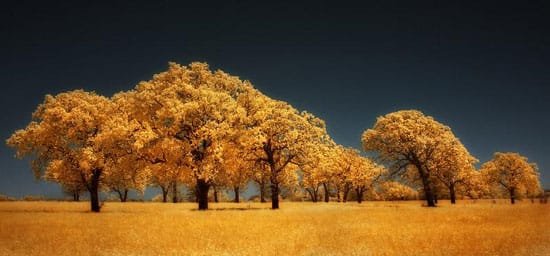 the noble stand by greg westfall


Bokehlicious Beck's Beer! by 55Laney69

VFS Makeup Design Students Display Halloween Makeup on Urban Rush by vancouverfilmschool


Ice Cream… by Thomas Leuthard

Adam Jones by Keith Allison


The Red Arrows by wwarby